New Zealand's Top Hairdresser Named
Plus more of the latest news from the beauty world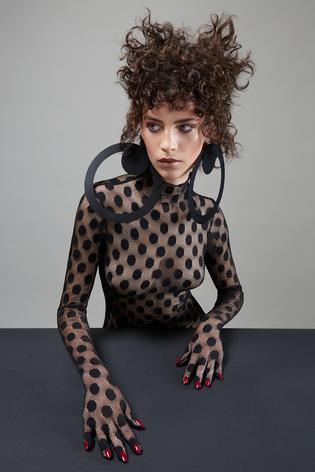 Auckland hairdresser Danny Pato has struck success in Sydney for a second year in a row, again bringing home the New Zealand Hairdresser of the Year title.
The annual award, announced at Schwarzkopf Hair Expo - the biggest industry event in the southern hemisphere - is unusually based 50/50 on both a portfolio of work and also industry contribution and business performance.
Pato, from Ponsonby salon d&m, thanked his team and said it was amazing to win the title two years in a row. The past year had been a real morale and profile boost, including a trip to London to compete internationally. It had also helped confirm the value of sticking to your guns creatively, he said. "I can't wait to do it all over again for another year!"
Hair Expo was judged by a panel of 12 top Australasian judges, including former New Zealand national titleholders and industry stalwarts Paul Serville and Sara Allsop, and 12 international judges, including TV personality Tabitha Coffey and styling stars Eugene Souleiman, Angelo Seminara and Guy Tang.
Adelaide hairdresser Jason Fassbender won the Australian title. Expo's overall people's choice award went to Natasha King from Fred & Gingers salon in Invercargill, the only New Zealander to win in an Australasian category his year.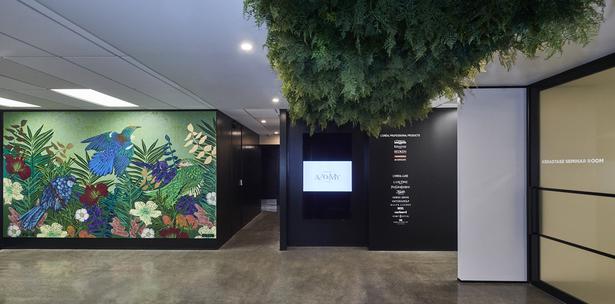 Academy performance
L'Oreal opened its new training academy with a rousing cultural welcome for its international executives visiting Auckland to mark the investment.
The Federal St fitout gives the world's biggest beauty company a local base from which to co-ordinate on-the-job training for hairdressers and beauty counter staff. It expects this to see the numbers upskilled rise from the more than 15,000 that went on courses throughout the country last year. The facility will also be used to produce digital assets for the local market and to host functions.
The company's Asia Pacific executive vice president, Jochen Zaumseil, said company business was doing well in New Zealand, and beauty was an area where retail and digital could successfully mesh. The "selfie" generation was driving beauty sales, he said, with the internet fuelling trends in vivid hair colour and cosmetics. Country general manager Martin Smith said consumers would benefit from the training L'Oreal provided to retail partners.
The Academy features a bespoke mural by artist Flox, which salutes New Zealand flora and fauna. It has separate rooms for the Luxe division which includes fragrance and makeup and skincare brands including Lancome, Yves Saint Laurent, Giorgio Armani and Kiehl's, and the professional products division which services the hair salon sector.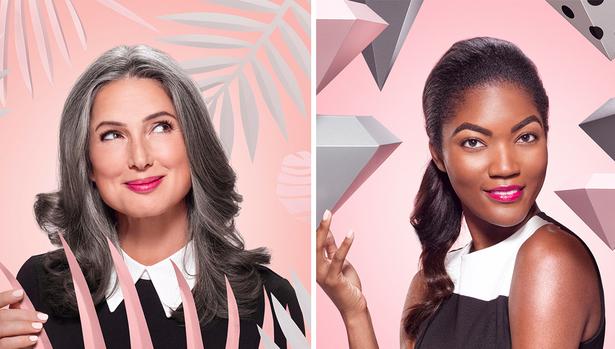 Options from Benefit's new brow styling menu. Picture / Supplied

Time to brows 
Beauty's obsession with brows shows no sign of fading, quite the opposite, with the latest brow trend being to mix and match your brow styles.

Fancy a natural look, something feathered or a full-on arch? At Benefit a new brow styling menu offers this and a straighter style, as four choices for those who want to experiment. An evening event might call for a bold and angular approach, but for everyday something softer may appeal more. The Wow Brow Styling Service will have you sorted. Pick a style, have a shape, tint and style and get tips from Benefit's brow specialists on how to recreate your desired look at home.

Get swept away
Feeling like a tropical escape right about now? We can't promise this will transport you, but M.A.C's Fruity Juicy makeup collection might just put you in a sunnier mood. Sweep on some bronzer from the colourful compact with a fruit bedecked brush and you'll look less pasty too.

Fruity Juicy is around for a limited time and for those who don't have a M.A.C store handy, the good news is the brand is now available online exclusively in New Zealand at Farmers. From this month, Farmers is carrying the basic makeup range, plus brushes and accessories, along with selected limited editions of which Fruity Juicy is one of the first.

Look out in store for other enticing summer beauty collections. It's a topsy-turvy world, with northern hemisphere collections now typically being launched at the same time Down Under to satisfy our demand for in-season all seasons.

Share this:
More Beauty & Wellbeing / Trends