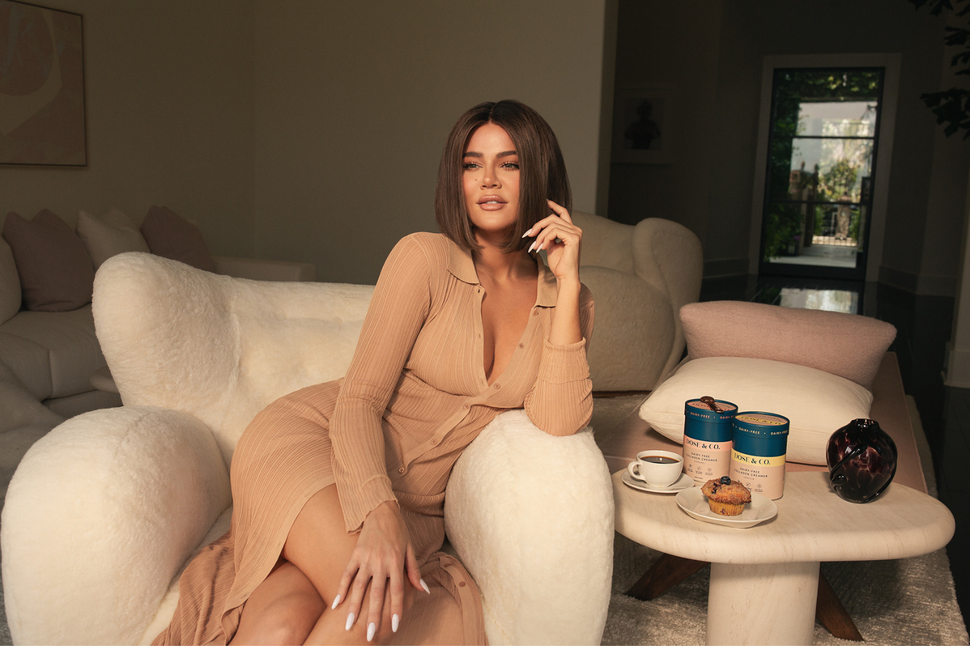 Beauty News: Khloe Kardashian Announces Her Investment In NZ Collagen Brand Dose & Co
Khloe keeps up with the innovative local brand as its newly minted global spokesperson and investor
Monday Oct. 12, 2020
If you've kept up with the Kardashians for some time now, you'll be excited to learn that one member of the famous family now has a Kiwi connection. 
Earlier today, an article on the NZ Herald revealed that the reality TV star has become an equity partner and global spokesperson for New Zealand collagen company Dose & Co. 
Speaking exclusively to the Herald, Khloe says the global deal came about after she was sent some of Dose & Co's collagen-based products by umbrella company Zuru Edge. 
"I was sent Dose & Co to try and I loved the plastic-free packaging and what the brand stood for. Then as soon as I started to see results I knew I wanted to work with Libby and her team," she says. 
"I can see why Kiwis have such an amazing reputation because the Dose & Co team has been working so hard to make our US launch a huge success."
READ: Kiwi Collagen Brand Dials Up The Dose With Nationwide Retail Launch
Zuru co-founder Nick Mowbray says it's the kind of partnership that grew out of an organic brand affinity. 
"The deal came about very organically. With all our Zuru Edge brands, the priority is finding authentic partners who share the passion for what we do. We sent Dose & Co to Khloe, she tried it, reached out to us and we started a conversation," Nick says. 
"Khloe has always been a dream of ours, because of her ability to connect with fans on a very authentic level. People trust her and they admire her when it comes to beauty, health and wellness. What's impressed me has been Khloe's level of involvement and attention to detail launching this brand; it hints of a very long and fruitful relationship together." 
He adds that the mother-of-one has already been instrumental in Dose & Co's launch into the US, which is pegged to take place this week. 
READ: Libby Matthews' Moreish Chocolate Fudge Waffles
Following its launch in 2019 by brother sister duo Libby and Ryan Matthews, Dose & Co quickly became a popular option for the health conscious in an otherwise crowded collagen powder market.
Little over a year later, Dose & Co has landed the kind of brand deal many businesses can only dream of. 
"When I started Dose & Co I would never have dreamed of a partnership with someone like Khloe, but it's a testament to the product and New Zealand's reputation for creating disruptive brands. Having worked with Khloe I've been so blown away by her passion and work ethic when it comes to making a difference. She really believes in Dose & Co and the difference collagen can make to new mums like her and I," Libby says. 
Libby and Khloe, both mothers of one, bonded over their mutual love of collagen's health and skincare benefits during the post-partum phase. 
"Libby gave birth to her daughter around the same time I gave birth to True and we both found collagen to be hugely helpful in the stages of post-pregnancy. Libby and I bonded over this journey and I loved how she was on a mission to make premium collagen accessible to more young mothers like us," Khlole explains. 
The partnership will, no doubt, harness Khloe's star power and be shared widely across her Instagram platform, which has garnered more than 122 million followers. 
"I've always been really passionate about health and fitness and working with Libby and Dose & Co has reinforced my love for the wellness category. I'm fortunate that I have a platform where I can share the things that have helped me and enrich my life with others. This has been a really engaging process and I'm excited for the consumer response to the launch," says Khloe. 
READ: Drink Your Way To Better Skin With These Six Skin-Loving Elixirs
The partnership is timely, given television network E! announced that season 20 would be the last we'd see of Keeping Up With The Kardashians, which is set to air early in 2021. The popular reality show burst onto the scene 14 years ago in 2007, and has charted the family's rise to fame, as well as documented some of their most controversial moments. 
Share this: