Beauty News: The New Openings & Brands To Know About This Month
Keep your finger on the pulse with everything you need to know in the world of beauty this spring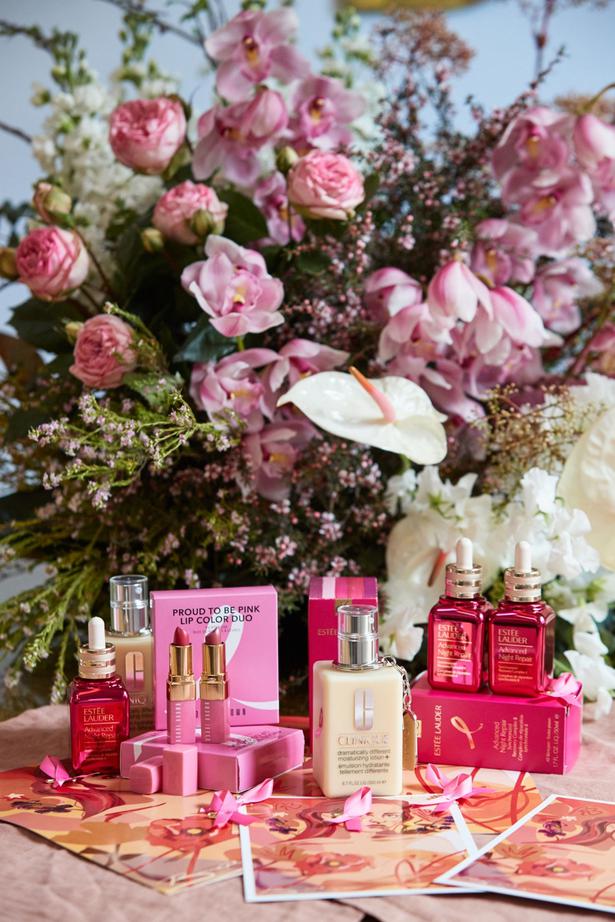 Tuesday Sept. 24, 2019
Thinking Pink
'Know Your Normal' is the message the Breast Cancer Foundation is taking to New Zealand women in its latest campaign to encourage early awareness of signs of cancer. With early detection comes much greater success rates in treatment, so it's sound advice for women to self-examine regularly and then seek a doctor's advice if they notice changes in their breasts.
With Pink Ribbon month soon to be upon us — when vital foundation fundraising hits high gear throughout October — the timely reminder of what to look out for was spelled out at an event where broadcaster Sarah Gandy talked about her own breast cancer journey. The event was hosted by Estee Lauder, with the beauty company having been behind the initial launch of the Pink Ribbon movement initially in the United States and then internationally. It's a key supporter to this day, now joined by many other firms, who donate a portion of the proceeds of sales from specially marked products. Locally, this helps fund the foundation's work in research, education and support.
Another way you can support the good cause is to sign up to join a Pink Star Walk. These colourful charity walks are being held in four centres over the next two months, starting in Queenstown on Sunday, October 13; then Christchurch on Saturday October 19; Wellington on Saturday November 3; and Auckland, on Saturday November 16. Registration is open now, find out more at Pinkstarwalk.co.nz.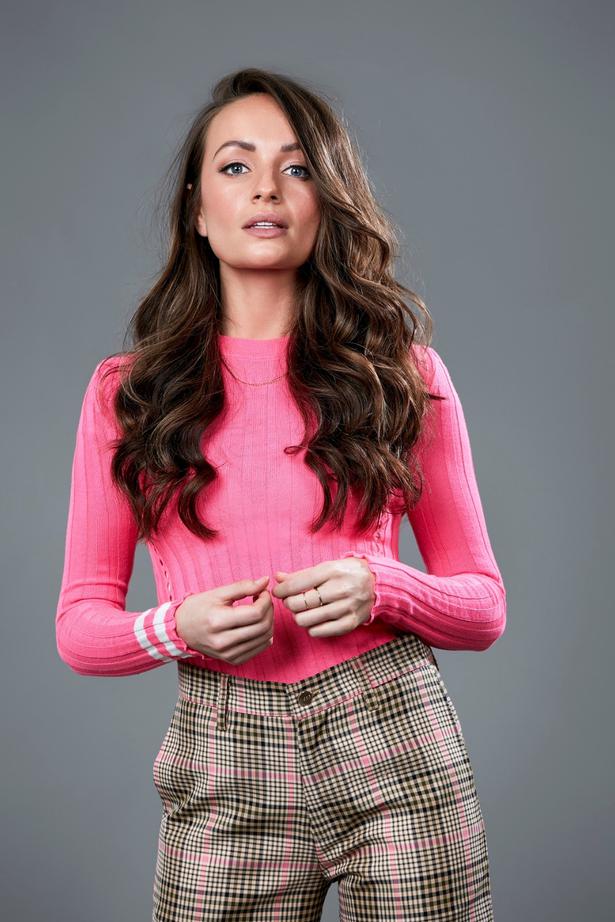 National Treasure
Grace Palmer has come a long way since her Shortland Street days. The 24-year-old has since gone on to star in an international series The DeadLands, co-written a comedy series as well as build her personal brand as a social media influencer, capturing the attention of fashion and beauty houses alike.
One such brand is L'Oreal Professionel, who has just named Grace as its first local hair ambassador in New Zealand. The year-long ambassadorship will see Grace appear in many of L'Oreal Professionel's advertising campaigns from this month onwards — expect to see her newly transformed tresses in in-salon point of sale, as well as splashed across social media and online.
Grace will undergo three different colour transformations during her tenure as L'Oreal Professionel's local ambassador, each one talking to the brand's newest colour trend. The first colour transformation saw Zoe Clark, owner of INCO Studio in Ponsonby, use No Damage Colour by INOA to create Grace's luminous bronze-inspired look, bringing warmth to her hair and softening her skin tone.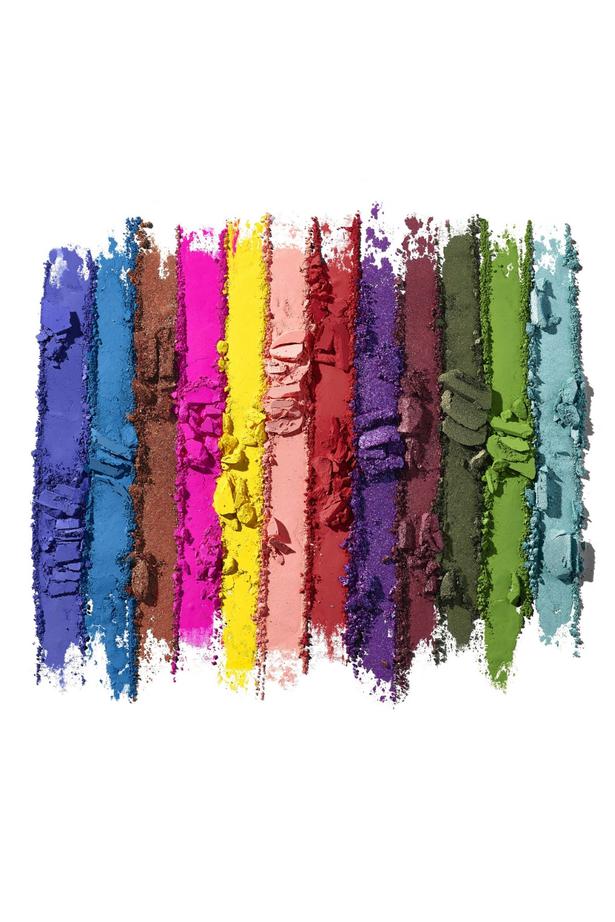 Mecca-Morphe-osis
Get excited, beauty aficionados!
Loved by millennial beauty YouTubers and everyday women alike, high-impact beauty brand Morphe is the latest to launch exclusively into select Mecca Maxima stores and online at Meccabeauty.co.nz this month. Morphe is known for its collaborations, including controversial YouTuber James Charles whose palette is a best-seller for its range of 39 vivid eyeshadow shades, as is the candy pink Jeffree Star Artistry Palette.
Move over Meghan
The Duchess of Sussex has just got the Brits buying a specially designed tote bag for women needing wardrobe aid to return to the workforce, but locally Caci clinics have already galvanised their client base to donate 2500 handbags to charity Dress for Success. Until the end of September the chain is collecting bags as part of its Confidence Project to help empower women. If you have a new or good condition work-style handbag you would like to donate, drop one off. For other ways you can help Dress for Success, see Auckland.dressforsuccess.org/
A sensory experience is taking over Auckland's Silo Park this October. Photo / Supplied

Very Big news from Victoria Beckham
Victoria Beckham sure knows how to tease. It's been more than eight months since she first teased the launch of her eponymous makeup line on social media with hashtags like #NotPerfect and #CleanBeauty. Fast forward a few months, and a post on @victoriabeckhambeauty on September 11 broke the news (and the internet), saying we had a mere four days to mentally prepare ourselves for VB's beauty line. And she'd been stringing us along ever since — sharing mission statements and the vision for her brand — before we finally caught a glimpse of Victoria Beckham-branded products days before her London Fashion Week show.

The cruelty-free collection launches with her Smoky Eye Bricks, consisting of four palettes combining four complementary eyeshadow shades in smooth, satin and matte finishes. Next is Lid Lustre, not entirely dissimilar to a product she devised for her beauty collaboration with Estee Lauder in 2016. These cream eyeshadow pots offer a pearlescent, high-shine finish and come in four shades. Eyes remain the focus for now, with her website announcing additions to the range (including lip products and skincare) are coming soon. The collection is available exclusively from Victoriabeckhambeauty.com.

On the move
Snowberry has just opened a counter at Auckland International Airport alongside the big names of the beauty world stocked at Aelia Duty Free. For the New Zealand skincare company, now owned by global giant Procter & Gamble, the move into travel retail is part of big plans to expand overseas, especially into China. The opening, with a powhiri, was attended by senior P&G executives from Asia who heard from Snowberry founder Soraya Hendesi and its chemist. If you're heading overseas check out the display which showcases not only skincare, but also New Zealand botanical ingredients at the heart of the nature meets science range.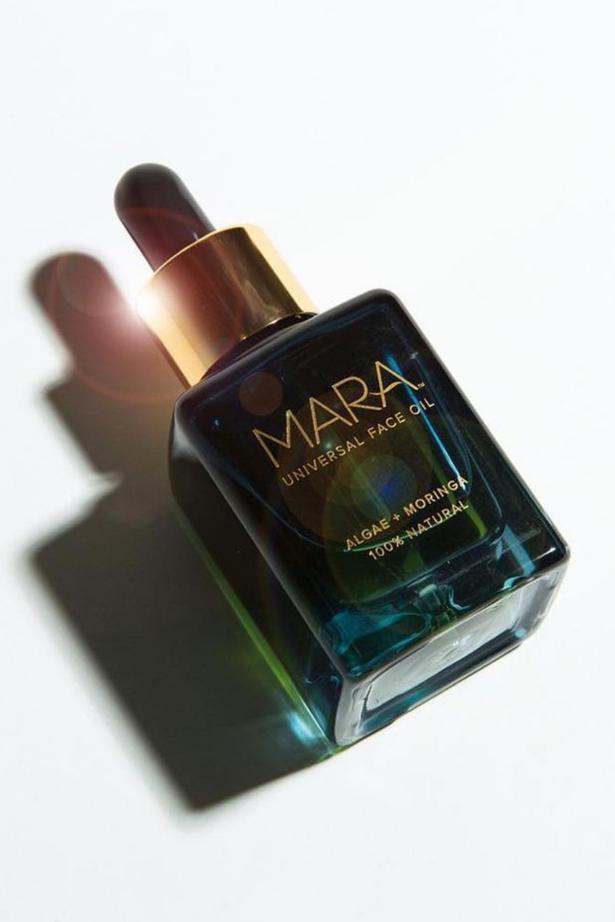 Fans of the US cult beauty brand Mara will be delighted to hear it's now readily available from Ines Store in New Zealand. Photo / Supplied

Immerse yourself
Adventurous fragrance fans should mark the calendar for an Artweek event with a difference in October. Synesthesia is a call to experience colour, sound, space and scent within Silo 6, at Wynyard Quarter. Perfume Playground creative director Samantha Copland is collaborating with other creatives on a sensorial experience that will include vivid colours and fragrant experiences that draw (legally) on cannabis-science. Attendees can also design their own scent based on mood. For tickets to the live event which runs from October 17-20, see Perfumeplayground.co/artweek.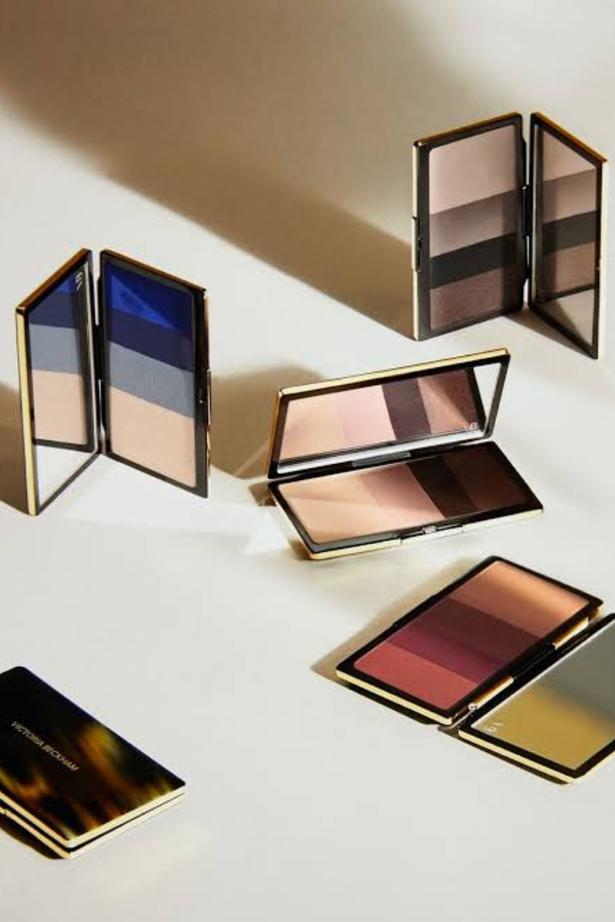 Victoria Beckham's Smoky Eye Bricks are touted to be the brand's bestseller. Photo / Supplied

Cult brands on the way
Augustinus Bader is a German skincare brand that has been gaining rave reviews in the UK lately and soon you will be hearing more about it here. The advanced cosmeceutical brand takes its name from the director of applied stem cell biology and cell technology at the University of Leipzig. Professor Bader has turned his hand to skincare that draws on his work with burns sufferers and looking at the body's natural healing code. A cream, a rich cream and a body cream make up the vitamin-fortified range in distinctive blue bottles. East Day Spa has been first to secure supplies for New Zealand and is taking pre-orders through its Springstore.co.nz (a joint site with sister spa brand Spring). Smith & Caughey's is planning for the brand to join its growing stable of high-end skincare, including French line Codage which it introduced recently.

The discerning team at Ines online store has also picked up a clean skincare brand generating a buzz. Mara, from the US, uses algae and moringa oil in its Universal Face Oil, plus it has an Algae Retinol Oil. It is stocked by global retailers including Credo, Cult and Space NK, with Ines the first to launch the brand in Australasia. See Inesstore.com.
Share this:
More Beauty & Wellbeing / The Latest