Beauty News: What's New, Noteworthy & Worthwhile To Know About This Month
Janetta Mackay rounds up the latest happenings, including more diverse choices and some charitable initiatives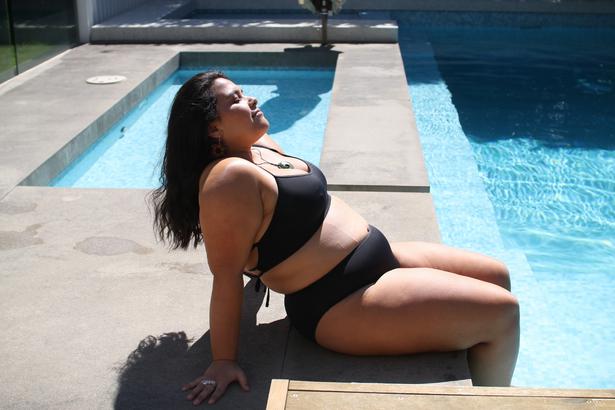 Friday Oct. 18, 2019
TIME OF THE MONTH 
With summer coming, the team behind period knickers have turned their attention to special swimwear, designed to make menstruating women feel more confident about leaping into the water. I am Eva's Ebony Bikini is a natural evolution from the brief and high-waisted period knickers launched almost a year ago after a Kickstarter campaign by founders Kylie James and Michele Wilson.
The women wanted to provide a practical, less wasteful way for women to manage their periods by selling absorbent washable underwear. A part of their business model is donating to charities that deal with period poverty. I am Eva wants to change the conversation around periods from stigma to pride and to especially encourage teenagers to feel more secure about staying active. The briefs and high-waisted knickers and now the new Ebony Period Proof Bikini can be worn also by those dealing with bladder leakage, post baby or just for added confidence.
Thanks to the slim but layered wicking fabrics used the bottoms can absorb more than a tampon's worth of flow. Depending on how heavy your periods are, they can be used as an alternative to pads, tampons and cups, or in conjunction with them. The slip-on bikini is made from quick-dry UPF50+ material, with tops and bottoms able to bought separately, in sizes from XXS to XXL. The set costs $99. Visit Iameva.co. 
GENDER BENDER
New Grey Lynn hair studio Commune wants to shake up the industry's pricing model, so it has done away with differing billing for men and women. Owner Leigh Keepa reckons it's high time clients were more routinely charged based on the time required to perform a particular service, not on the basis of their gender. "A genderless pricing system is as unique as our clients," he says.
Traditionally cuts and colour work for men are cheaper than for women, regardless of complexity. "My hair is longer than a lot of my clients," Leigh laughs. Conveying the new approach in a premium-priced environment can be a challenge, because it requires individual assessment, but focussing on personalised service is what led Leigh, a former creative director at Stephen Marr, to want to set up his own place.
After 26 years in the industry – 14 in the UK, including doing editorial and fashion work, and then 12 here – the self-described Maori/Essex boy hairdresser had a vision for a flexible boutique salon where a diverse clientele would feel welcome. Commune has no reception desk and runs with a maitre d' type service, in an airy concrete open-plan space, tucked away near Ozone café on Westmoreland St West. See Commune.nz.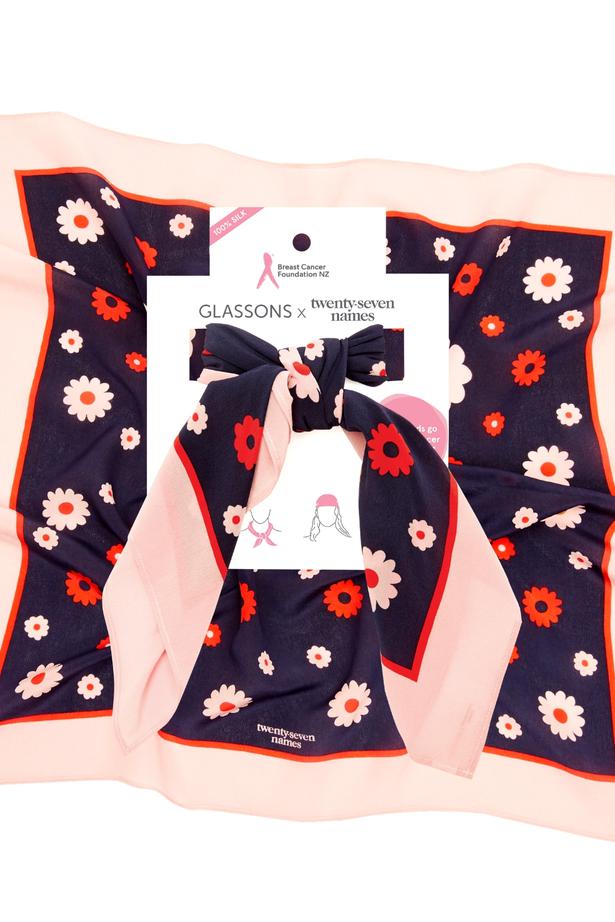 Glassons has teamed up with the New Zealand Breast Cancer Foundation and notable designers and personalities on a range of scarves and socks to support the cause. Photo / Supplied

TOP-TO-TOE SUPPORT
For those going through chemotherapy a nice head scarf and some cute socks might make the outward journey of dealing with breast cancer a little more comfortable. For the rest of us, the chance to snap up some smart-looking items is a nice way to show support for the work of the Breast Cancer Foundation.

The charity has teamed up with Glassons and some leading designers and personalities on a range being sold in stores and online in October, which is Breast Cancer Awareness Month. Priced at $25 for the scarves and $13 for the socks, all proceeds go to the foundation's work in research, education and support services. Choose from designs from fashion houses Twenty Seven Names and Zambesi, singer Bic Runga or beauty vlogger Shaaanxo. We love that the limited editions scarves are pure silk and the socks 100 per cent cotton, making wearing them an extra treat.

Bic explains: "I jumped at the opportunity to collaborate with a leading brand like Glassons for Pink Ribbon month. Through utilising the power of fashion, we are bringing a positive message and awareness to this important cause that effects so many New Zealanders." Visit Glassons.com.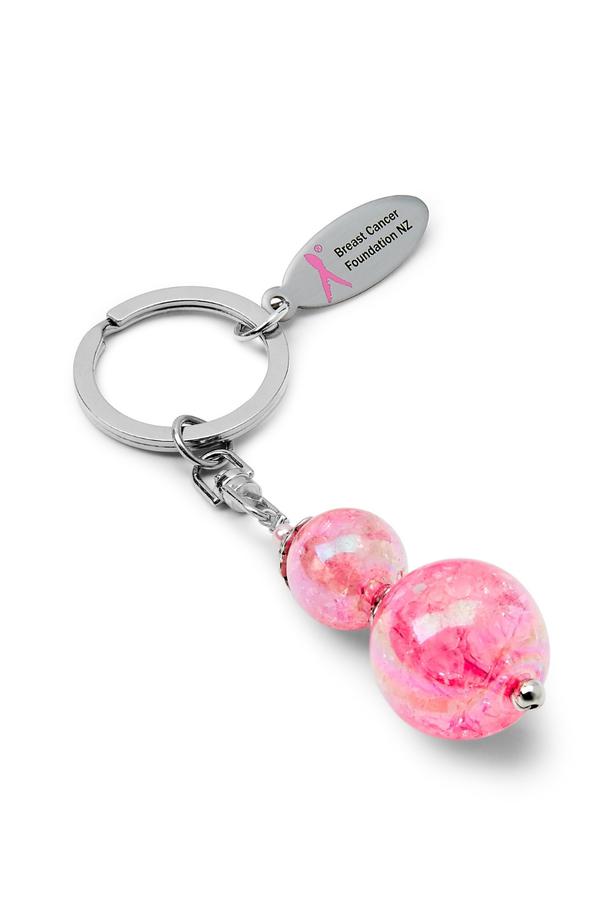 DON'T BE BROW BEATEN
The loss not only of hair, but of brows and lashes during cancer treatment can be especially tricky to navigate. Growth conditioning product maker Revitalash – created by a US opthamalogist for his wife during her treatment – is a year-round contributor to non-profit breast cancer initiatives. On top of that, the New Zealand distributor, Kiara Cosmetics, will, for each Revitabrow or Revitalash it sells, donate a free product to the Look Good Feel Better Trust.
The trust supplies a free, nationwide non-medical programme of tips and techniques to help women face cancer with confidence. Another willing helper is Off & On which provides pro bono support through its Quay St microblading studio.
This is via the Petal Charitable Trust, in conjunction with Ashley Allen Eyelashes, whereby anyone with significant brow loss through cancer treatment is eligible to register to receive free access to On Browhouse services. For more details go to Offandon.co.nz. The specialty brow and lash business also provides consultations to help people understand how they might manage their brows before and during treatments.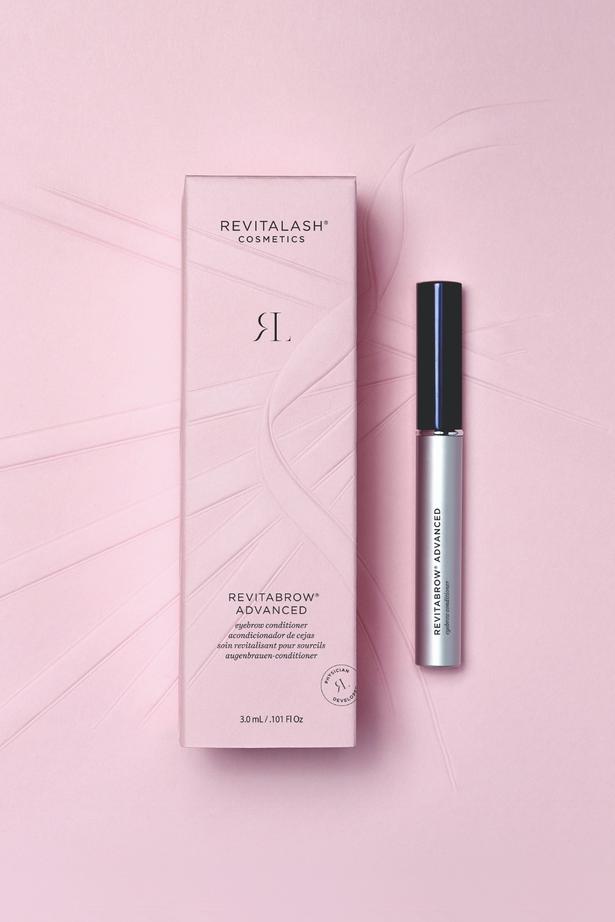 Revitabrow and Revitalash are turning pink this October, as well as donating a product for every one sold to Look Good Feel Better. Photo / Supplied

DAILY REMINDER 
This pretty little pink Boobead keyring is more than your routine fundraising Pink Ribbon product, it's a daily reminder of the importance of looking out for lumps in your breasts. Find it on an advice card at Farmers, with the department stores having raised more than $1.4 million through sales of these $5 key rings and customer donations for the Breast Cancer Foundation since 2014.

The keyring is a timely reminder of why if you're in a higher risk group, professional examinations are your best bet to "find it before you feel it." (The tiny bead near the keyring clip is the smallest lump found by mammogram, the middle bead the average side screening finds and the largest bead the average size lump self-examination reveals).

Farmers, along with other department stores and pharmacies are also selling Pink Ribbon beauty merchandise from a range of brands throughout October. If you're considering joining a Pink Star Walk, now is the time to register for these fun with a cause outings sponsored by Estee Lauder. The Auckland event is last up on the national calendar on November 16. Find out more at Pinkstarwalk.co.nz. 
Share this:
More Beauty & Wellbeing / The Latest