Power-Packed Facial
Environ's Super Facial is one of the most popular clinic treatments around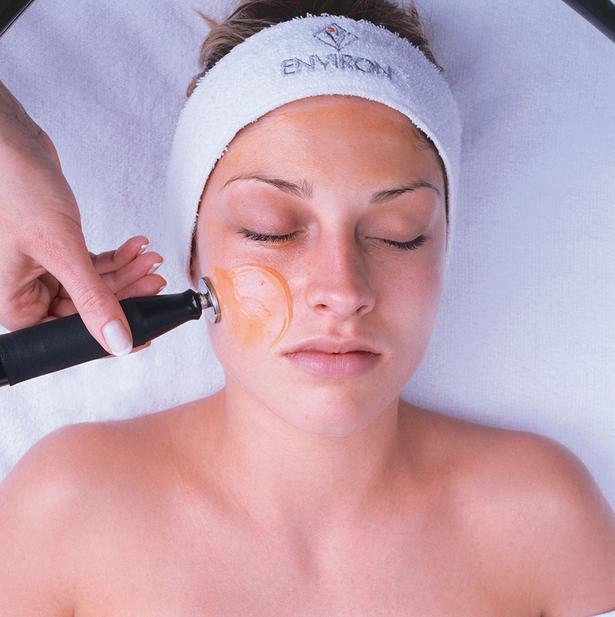 Wednesday June 24, 2015
The promise: Brighter smoother skin thanks to combining the latest technologies with superstar anti-ageing ingredients in Environ's Super Facial. Suitable for every skin.
The practice: A thorough cleansing and double exfoliation prepares skin for better penetration of active ingredients. Environ claims use of its DF machine enhances ingredient penetration up to 4000 per cent through iontophoresis and sonophoresis. This sees a plugged-in metal device pass an electrical current over the face and neck and a smaller sound-wave transporter used around the lip and eye areas.
The process is quite painless and can target particular areas of concern on the face, including sagging contours. A new Environ peptide serum to help firm and hydrate skin is used throughout. The next step is to infuse vitamins A and C into the skin which then shelters under a calming alginate masque. This rubberises for easy removal to reveal a brighter look.
My Beauty on Ponsonby therapist knows Environ well and can match the right at-home care for your needs, but there was no pushy sell through, just sound explanation. Although ongoing treatments are always recommended, this is one I was refreshingly told was suited as a single occasion pick-me-up.
The place: Beauty on Ponsonby, Level 1, 334 Ponsonby Rd, ph (09) 376-9969 or see beautyonponsonby.co.nz
The price: $205 for 90 minutes. Prices may vary between locations, check on booking. For your nearest Environ salon see psb.net.nz
The verdict: I like my facials to feature either a lot of uplifting massage or intensive ingredient application — best of all a combination of both — but too many are essentially just an expensive pampering experience of putting layers of smelly stuff on and taking it off, repeatedly. Environ's approach, comes from the less superficial category, which is why this is one of the most popular clinic ranges around.
Share this:
More Beauty & Wellbeing / The Latest