Australian Beauty Products for Your Winter Beach Escape
Get your body, face and hair ready for a Queensland holiday with these Australian beauty products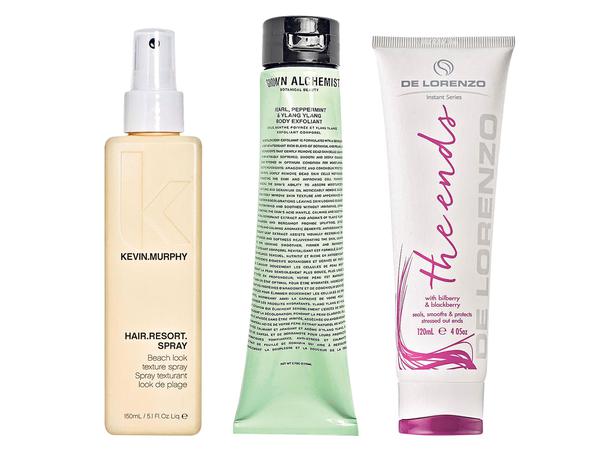 Wednesday May 24, 2017
Pawpaw lip balm may be Australia's most recommended beauty export, but it's far from being the only thing worth bringing home. From simple items to more sophisticated choices, what Australia does best beauty-wise is easy and effective products that are in tune with our own active, outdoor lifestyle.
This ranges from advanced natural skincare from the likes of Jurlique, Grown and Aesop, to makeup that speaks to a fresh-faced luminous look (try Becca and Nude by Nature) and innovates (Inika and Modelco), to clever cosmeceuticals (Aspect Dr, Ultraceuticals) and superior suncare (from Invisible Zinc to Le Tan) that help deal with the strong sun Down Under.
With so much to choose from, we've focused in for our product picks on holiday-friendly items to have your body, face and hair prepped for a winter escape to Queensland's warmer shores. Step out looking your Aussie beach-babe best.
Kevin Murphy Hair Resort Spray $49
Australia is home to a number of innovative hair brands, of which stylist Kevin Murphy's is best known internationally and notable for its use of Australian botanicals. This non-aerosol spray gives "day at the beach hair" in a weightless way. (Other hair brands of note are O&M and Eleven.) Salon stockists ph 0800 273 966.
Grown Alchemist Purifying Body Exfoliant $39
The uplifting fragrance will do to your mood what the botanical and pearl bioactives will do to your body, leaving it clean, calm and ready to soak up some moisturiser or self-tan. From Superette stores, visit Grownalchemist.com
De Lorenzo The Ends $26.90
This standout product from another Australian hair company contains bilberry extract. This helps smooth flyaway ends, or seal them if sun or heat-tool damage has started to cause splits in the shaft. Salon stockists ph (07) 847 8350.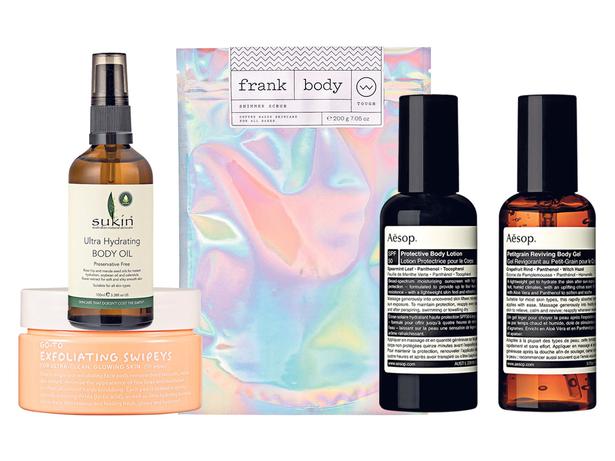 Sukin Ultra Hydrating Body Oil $28.99
Sukin is a great "no nasties" skincare buy, priced for everyday use. This pick offers intense hydration from plant oils and can also be used for massage or in the bath. From Farmers and selected pharmacies and health stores.
Go To Exfoliating Swipeys $51
These clever single use pads gently wipe away facial grime and dead skin cells, for a fast turnaround to a fresh face. They're also so easy to pack. Visit Gotoskincare.com
Frank Body Limited Edition Shimmer Scrub $24
Frank's original pack of coffee scrub has been a hit from day one, now it has been infused with glow dust for added attraction. Visit Meccabeauty.co.nz
Aesop Sun Care Body Duet $83
This body lotion and body gel duo will have your skin bathed and balmed to look its silkiest. If you're in Brisbane, check out Aesop's striking James St store interior. In Auckland, the brand is available from its Osborne St, Newmarket store.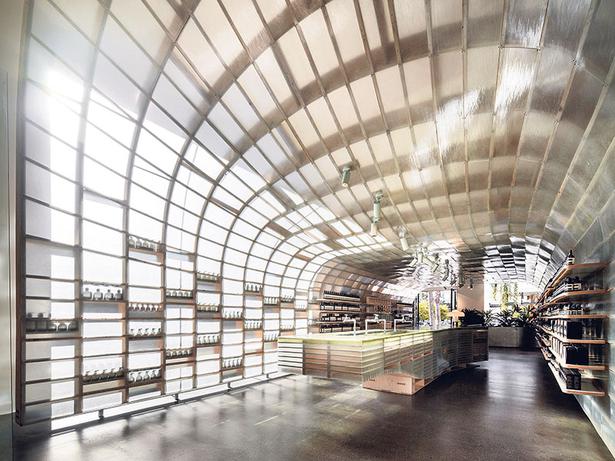 ADVANCE AUSTRALIA FAIR
Four things our Australian cousins do rather well that we recommend you check out when across the Tasman
Celebrity beauty
From Miranda Kerr's Kora natural skincare range launched in 2011 to Lara Worthington's The Base tanning and face and body products, Australian models aren't backward at coming forward in marketing their assets. Former Miss Universe Jennifer Hawkins focuses on the body beautiful with her JBronze range and these days, Elle Macpherson looks from the outside in, with her The Super Elixir, a supplement of greens you can add to your daily smoothie. Jess Hart makes Luma, a natural cosmetics range for a luminous look and singer Natalie Imbruglia's Iluka skincare uses all-natural Australian ingredients.
Indigenous extracts
Expect to hear more about kakadu plum, lilly pilly, bilberries, lemon myrtle and other Australian botanical ingredients finding favour with skincare makers. The diverse Australian landscape, ranging from coastal to rainforest and arid outback is home to hardy plants with special properties. Not to mention kanuka, whose similarities with manuka mean New Zealand is far from being the only nation looking to a liquid gold rush.
Spa indulgence
Retreats are big business and the Gold Coast is home to a number including, in its hinterland, the renowned Gwinganna Health Retreat. If you can't afford the time — or the money — for the full immersion experience, then a day-spa visit is a good holiday option. There's plenty to choose from, including Endota, which takes its name from an indigenous word for "beautiful" and has branches in Brisbane and the Gold Coast.
Shopping choice
From a big variety of international brands at Sephora and Mecca, a wide department store offering in David Jones and Myer, to bagging a bargain in price-competitive pharmacy chains Priceline and the Chemist Warehouse and variety stores, forgetting to pack something in your holiday toilet bag is no big deal in this market. Rather, it makes for a good chance to shop about and stock up. As with any destination, we reckon trying local is the best bet.
Share this:
More Beauty & Wellbeing / Trends