Beauty Products to Get in Bed With
The latest beauty treatments that do the hard work while you sleep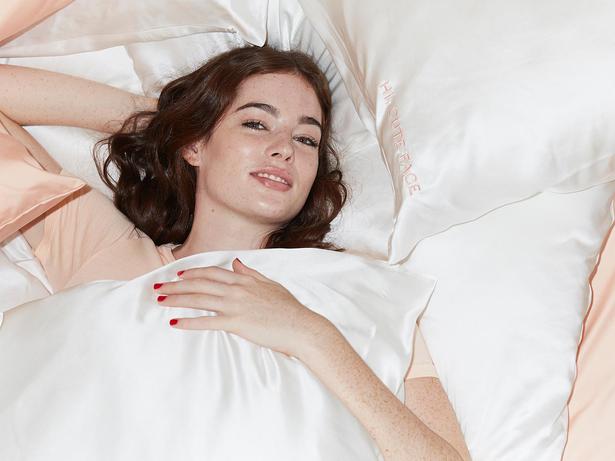 Friday June 30, 2017
"Eight hours sleep in a jar," sure sounds enticing. After all, who doesn't occasionally need some instant rejuvenation.
Although products carrying variations on this not-uncommon marketing phrase really can't compete with a good night's rest, the right ones can, however, assist us in making the most of our precious downtime. Research has also shown that in its rest and repair state, skin is also more receptive to processing what we put on it.
Hydration boosting serums and moisturisers can go to work while we switch off, with their active ingredients better able to penetrate our cleansed skin. Formulas we may find a bit too heavy to layer on during the day can also be applied in the privacy of the bedroom.
This applies particularly to sleep masks, which we've focused on because they comprise one of the fastest growing categories of skincare around. They help lock in moisture, so you appear more relaxed and radiant come the morning. What's not to love about that sort of lazy top-up?
Masks can also impart hair with some overnight conditioning care. Oils can be used to similar effect. Even what we sleep on can help us look better, with silk reducing static in hair and drag on skin.
Setting the scene for a good night's rest is also an important way to unwind. Perfume your room with a candle before you retire or spray your pillow with an aromatic infusion, then breathe deeply and rest easy.
Go-To Face Case $70
Smart Australian Go-To brand reckons its silk pillowcases are an anti-ageing complement to its skincare. Founder Zoe Foster Blake says "I don't consider it [silk] a luxury; it's an investment in my skin". Silk absorbs less moisture than cotton, she says, and is gentler on skin and hair, so it won't cause friction creases or hair snags, plus it feels so good.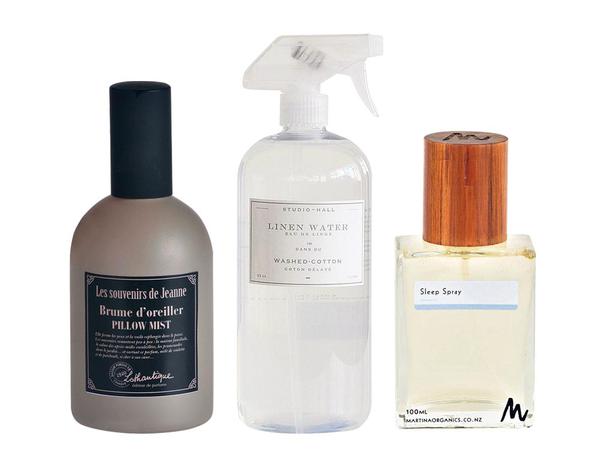 Lothantique Souvenirs de Jeanne Pillow Mist, $25, from Corso di Fiori. Violet and patchouli lend a sensual sway to this spray which is bottled in beige-coloured glass.
Studio Hall Washed Cotton Linen Water, $55, from Father Rabbit. Perfect for those who iron their sheets, or to spritz up your rumpled ones. The chamomile and lavender scent is washing line fresh.
Martina Organics Sleep Spray $62.
Calm the mind with a soothing New Zealand blend of rosewater and woody essential oils.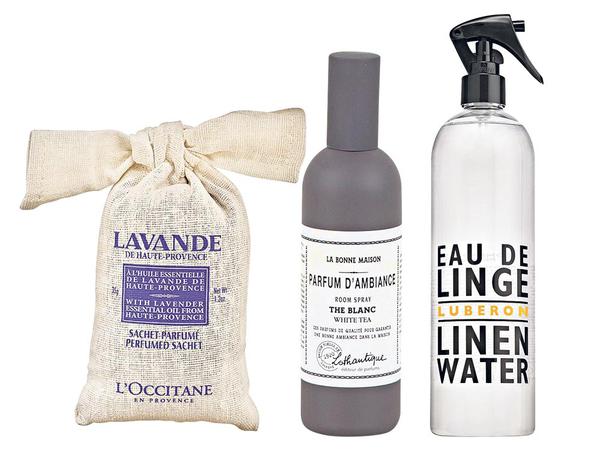 L'Occitane Lavender Perfume Sachet $12.
Slip this under your pillow or lon the bedside table for a calming waft of lavender. The cotton bag of aromatic dried flowers is ialso deal in drawers.
La Bonne Maison White Tea Room Spray, $33, from Tessuti. From a French company set up in the 1920s, this spray comes in a grey glass bottle.
Compaigne de Provence Maison Home Linen Water $25. For crisp, clean smelling sheets try a French perfumed linen water, this one comes in three fragrances. Citrusy Luberon, Alpilles for a lavender and fig mix and sea-breeze fresh Calanques. Available from Citta Design stores.
Share this:
More Beauty & Wellbeing / Features & Profiles