Grooming for Kids
Caring for skin should start young, with a practical and fun focus says Janetta Mackay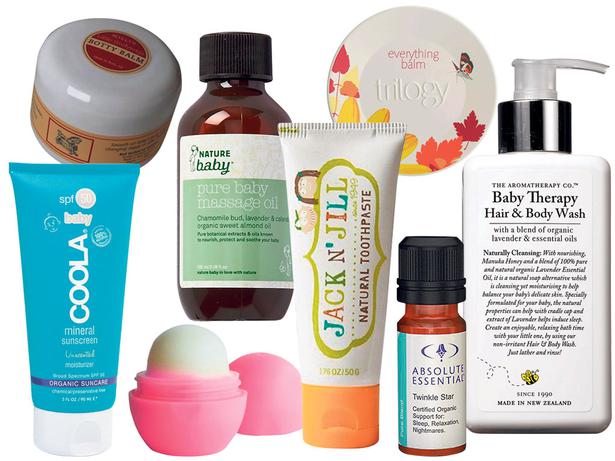 Thursday July 30, 2015
With a daughter now as tall as me, I've transitioned from worrying about how precious children are to figuring they are pretty resilient little beasts. (Head lice are even more resilient, unless you're particularly vigilant).
If you're blessed with a happy, healthy little one, like I was, that minimises angst over making the right decisions about personal care products but, for many mothers, this is a real issue.
If I could have a dollar for every skincare company founder whose story began with a child who had eczema, then I might have started my own by now. As it happens, I was happy with mostly shopping for baby shampoos and moisturisers at the supermarket or pharmacy, albeit with a degree of label scrutiny, but others want a more guaranteed natural approach with ingredients.
As your child grows you may find they are fine with standard issue family items off the shelves, but if they show signs of increasingly common skin and scalp sensitivities, choose care products with simple formulas free of potential skin irritants or unnecessary additives.
If problems persist seek medical advice. For starters, switch from shampoos containing sulphates (the SLSs) to gentler mixes and check out dermatologist-approved and credible natural skincare brands.
These need not be luxury purchases. Brands such as Aveeno and EcoStore are found in supermarkets and Weleda in pharmacies as well as in health stores. More boutique options may boost the price, but are often the sort of items you will receive as gifts or could consider giving to newcomers yourself.

BALMY DAYS
Soothe sensitive skin from head to toe — and delicate places between — with a nice, natural, multi-purpose balm. Rub it into patches of dry skin to help form a barrier layer to protect from dampness. A balm will also deter chafing and help to seal scuffed skin. Every family should have one in the bathroom cupboard or by the bed.
Try Little Scullywags Botty Balm, $9.50, from Extracts aromatherapy centre, Downtown shopping centre, or see scullys.net.nz; Tui Balm from Nature Baby, $11.95, for locations, see naturebaby.co.nz; Trilogy Everything Balm, $24.90, from selected pharmacies, department and health stores, see trilogyproducts.com; and Kiss Lip Balm, $7.50, a cute New Zealand-made balm from selected Farmers stores and pharmacies. For protection outdoors, choose an unscented zinc-based sunscreen, such as Coola Baby Mineral SPF50, $55 (Ph 0800 223 288 for your nearest stockist).

PEACEFUL NIGHTS
Setting the scene for a lifetime of good sleeping habits begins with a pre-bedtime routine. My advice is to make parking any electronic devices out of the bedroom essential to the wind-down so this becomes a habit not an argument as children get older. If your children get used to brushing and washing themselves from an early age, adding extra skincare steps as they hit their teenage years will come naturally.
Make cleansing fun with bubbles and bath bombs and bedrooms tranquil by adding relaxing aromas dispensed by way of massage oils, moisturising creams or aromatherapy oil burners kept at a safe height.
Fay Blomquist, owner of Extracts aromatherapy centre, says to look for soothing aromas from gentle essential oils such as lavender, Roman chamomile, orange and mandarin.
Try Absolute Essential Twinkle Star, $29.99, for an oil which contains Blomquist's recommended calmers plus a touch of eucalyptus for clear heads, see extracts.co.nz; Pure Baby Massage Oil, $19.95, a calming blend from Nature Baby stores, see naturebaby.co.nz; Jack n'Jill Toothpaste, $9.95 (also from Nature Baby); and The Aromatherapy Company Hair and Body Wash, $19.99, a bumper-size, imbued with lavender.
Share this:
More Beauty & Wellbeing / The Latest