The Environmentally Friendly Beauty Brand You Should Know About
Janetta Mackay talks to the founder of this burgeoning beauty company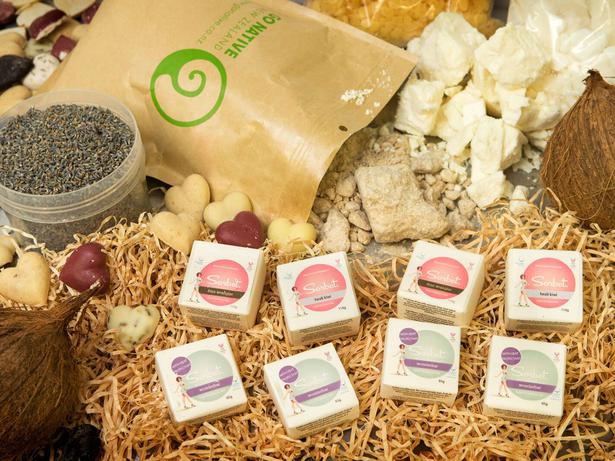 Wednesday Sept. 16, 2015
"I struggle to work at anything unless I believe in it," says Brianne West, laughingly explaining her decade-long juggle of self-employment and study. A drawn-out science degree and several small business ventures account for the Christchurch 28-year-old's time, all contributing to the slow build of the company she is now fully focused on.
Thanks to an impressive equity crowd-funding exercise which raised the maximum $200,000 in just over a week, her Sorbet solid beauty bar business is set to expand. Growth was always the plan, but the investment, much of it from supportive customers, brings forward West's ambitions to export her skin and hair products as well as to sell them more widely in New Zealand.
Sorbet's point of difference is that the natural products do not contain water. The range has already attracted attention in Europe, with Germany's Elle magazine requesting samples. "I'm very, very big on sustainability," West says. "It seemed to me crazy that up to 75 per cent of shampoo and 95 per cent of a conditioner can be water — and you've already got water in the shower — but if you take the water out of the product, you can get rid of the packaging."
So the idea of a business built around solid bars that are activated when wet was born. They take up less space than bottles, don't require preservatives and stabilisers to ward off mould, bacteria and yeast growth and come wrapped in water-soluble paper. Though bottles can be recycled, West says: "recycling is not going to save the world because 80 per cent of it is shipped to China, where they can't cope with it; it just sits there, so I thought get rid of it.
"We've already saved 40,000 bottles from going to landfill. And we're just a tiny, tiny little micro-company."
West's entrepreneurial streak, underpinned by her environmental concerns, has seen Sorbet nominated as a finalist in the Sustainable Business Network and the Innovation Council's 2015 awards. She is reverting to an earlier company name after finding another business overseas called Sorbet.
Ethique, meaning ethical in French, is the name Sorbet will switch to in a gradual rebranding. West thinks this won't pose too many problems given Sorbet is not yet widely available in stores and because she can use her trusty database to keep thousands of loyal online customers informed. Some are now shareholders and her hope is that over time they will benefit financially.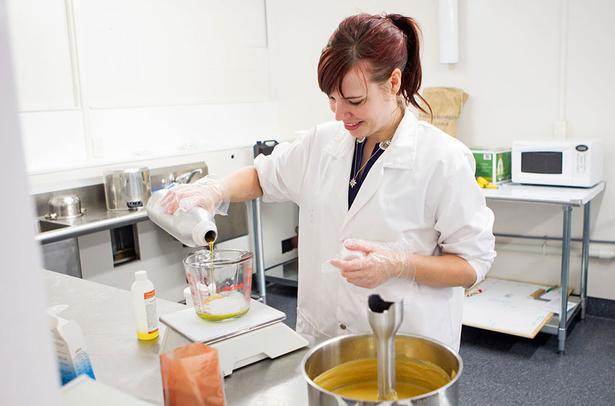 "For those who have invested, it means they get to be part of something that is genuinely doing good in the world and they can be proud of a Kiwi brand they have got behind. In the longer term, hopefully, we will be able to pay them all dividends."
West began her first company making natural body products at age 19 as "a bit of a hobby" while at university. "I was going to start a cake decorating business, but I couldn't actually decorate cakes."
In skincare, her interest in science was combined with the influence of her mother, who had always favoured natural products and now helps produce them.
An initial career goal of being a micro-biologist fighting epidemics was increasingly side-tracked by West finding she enjoyed business. Study became part-time, she sold soaps and lotions and set up a mineral make-up brand.
Her realisation that scientists in New Zealand spent a lot of time on grant applications, coupled with a dislike of animal testing also coalesced in the new direction. West set up Sorbet two-and-a-half years ago. The popularity of a solid shampoo bar she had made previously convinced her solids had a future, although they posed technical challenges.
"It's a bit limiting, there's not a lot I can't solidify, but there are certain things that I'm never going to be able to do."
She wondered if people would a try a solid face moisturiser or a solid tanner. She now sells both, in a range of 24 core products, with the top-seller being Wonderbar, a long-lasting hair conditioner that can also be used as a shave base or in-shower moisturiser.
Sampling and online reviews have helped convince sceptics to give her products a go. Ingredients are locally sourced where possible, or overseas as necessary, including Samoa for coconut oil.
"You can talk carbon miles, but what I like about this is it's little economies all over the world, producers producing what they're good at and getting paid well for a premium product."
West says the appeal of running her own business is being able to do it ethically, while fostering sustainable development. She sought good advice early, including working with a seasoned business strategist. Although investment was offered, she chose equity crowd-sourcing, explaining, "I love the idea of having investors and shareholders who are passionate about what we are doing."
The success of her online outreach for funds in June will allow her to expand production and broaden her customer base in more pharmacies and department stores. This is just one achievement in what has been a particularly significant year for West. In April she married her partner, a structural engineer.
As to her goals, she says: "In five years I'd like Sorbet to be in five international markets, including America, and doing well. On a personal note, I'd quite like a house and a horse."

• ethique.co.nz
Share this:
More Beauty & Wellbeing / Features & Profiles