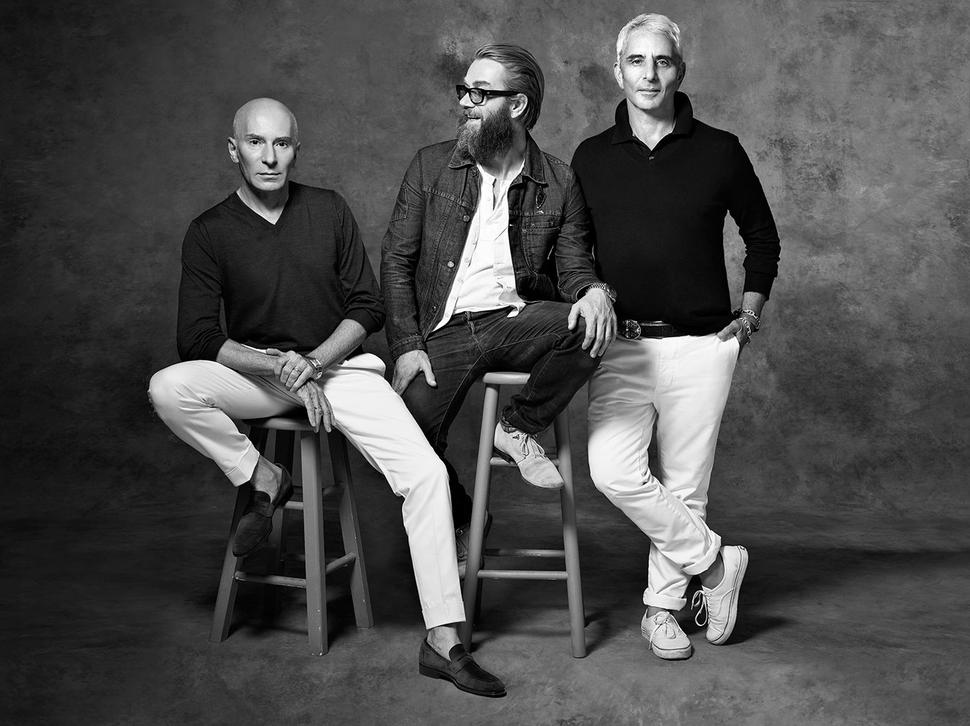 Style Masters
The talents of a top hair trio offer a fresh new approach to internet-savvy clients
Friday Nov. 13, 2015
"Instagram is the new editorial," says hairdressing powerhouse Howard McLaren. If this was uttered by some online wannabe you'd groan, but when the speaker has decades of credibility and a reputation as a disrupter, then the message resonates.
The straight-shooting Glaswegian isn't suggesting stylists focus on their photography — indeed he reckons it's classic hairdressing skills they should work on — but he is insistent that they need to be more tuned-in to what's going on outside the salon. To what clients are influenced by and also what they need.
"Conversations with clients shouldn't just be about the Kardashians, but about engaging them. If you have a 45-minute session with them you want them to leave excited."
Howard is mid-way through explaining why a "broken" hair industry needs to reposition itself. He's not one to just sit back and opine, he's a doer. He's on the phone to Viva from Sydney during a break from photo shoots and meeting other stylists to talk about the hair brand R+Co that he, Garren and Thom Priano have founded.
Garren is the styling genius behind more than 1000 Vogue covers, Thom is the groomer par excellence who worked with photographer Bruce Webber on Calvin Klein's campaigns and for GQ, and Howard is credited with introducing razor cutting into the fashion realm and driving product development at Bumble & bumble in his 25 years in New York, before moving to Los Angeles to found the experimental Whitehouse studio.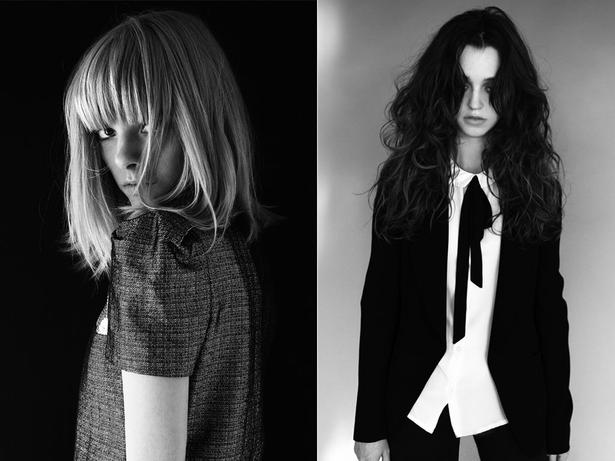 He bemoans the loss of technique in the industry and its splintering into $8 cuts and high-end salons. "I feel responsible to hairdressing. It's given me an amazing career and I want to make sure the next level has the same sort of ownership and dedication to it."
Cutting great Vidal Sassoon was his early inspiration. He then worked with Toni & Guy in London before moving to Paris where he studied with Alexandre and came to appreciate the craft's history. Fashion photographers taught him to see models as individuals, so as to better craft unique looks. Then he moved to New York, where the Bumble salon team became known for developing its own creative campaigns. Howard served as artistic director before eventually shifting to the West Coast. He still keeps up with a few long-term clients, ranging from a supermodel to a 75-year-old.
When he, Garren and Thom came together to discuss collaborating, he recalls: "We sat down and really quite quickly got along and all felt the same about the industry." They saw a gap for a brand that was based on hybrid products they thought were missing from their own hair kits, but which would also appeal to consumers looking to easily style their own hair. Backstage they might use four to five products, but busy customers wanted simplicity and guidance. "That was the challenge for us."
The brand also needed to be in tune with an increasingly savvy millennial buyer who researches ingredients and company back stories, and demands transparency.
"They don't want sh** in it, they don't want parabens," says Howard. With the exception of one product with honey, the range is vegan. It is free of sulphates and mineral oils and is lightly fragranced. "We didn't want French names, we wanted to explain what the products did." This is done with eye-catching photographic labels and names like Death Valley Dry Shampoo, Park Ave Blowout and Dallas volumising spray.
The company shoots all its own imagery and online resources and has kept packaging costs in check to invest more in quality ingredients. Clever products include Badlands paste — it turns into powder, using a technology that has come from skincare, to give root lift — and a mousse with a wax in it for more flexibility.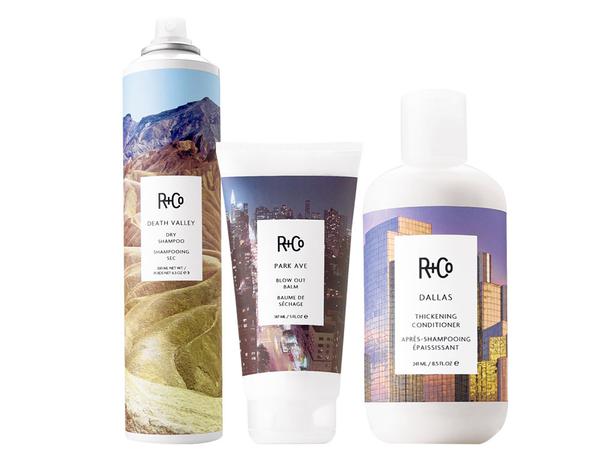 The multi-tasking ethos is something Howard says the industry generally needs to get better at, along with relying less on irons and knowing how to do a good chignon, a wet set, use hot rollers and do classic haircuts. Hairdressers with good core values who keep up with the play will thrive, he says.
Salons need more flexible hours, to invest in staff training and adapt quickly to trends, but always to personalise them. "The latest haircut doesn't really exist, it should be customised on the client you are working on." Looks should be visually documented and developed so the relationship between client and stylist is collaborative. "You have to captivate them and make them feel special."
Howard says clients want to be empowered to deal with their own hair and recreate fashion looks that fit their lifestyles. Stylists need to stay connected, to keep up with music, film and fashion. His phone is his constant travel companion. "You always have to be a student," he believes. "There's no excuse not to know what is going on."
He sees his role as being an influencer, until the next generation carries things forward. "This next generation is very good at sharing." Howard is also passionate about using digital resources to share knowledge. "Otherwise we're just another brand and the world doesn't need another shampoo."
Since R+Co was launched internationally last year, Howard has been on the road doing more networking with fellow stylists on behalf of the talented trio. "We're at the end of our game, it's a chance to give back," he says.

• R+Co is available in several leading New Zealand salons, including Stephen Marr and Ryder which trialled the products at Fashion Week, with a wider roll-out from later this month.
Share this:
More Beauty & Wellbeing / The Latest