Beauty Test Drive: Blinc Eyliner
This liquid eyeliner won't smudge or flake - and peels off at the end of the day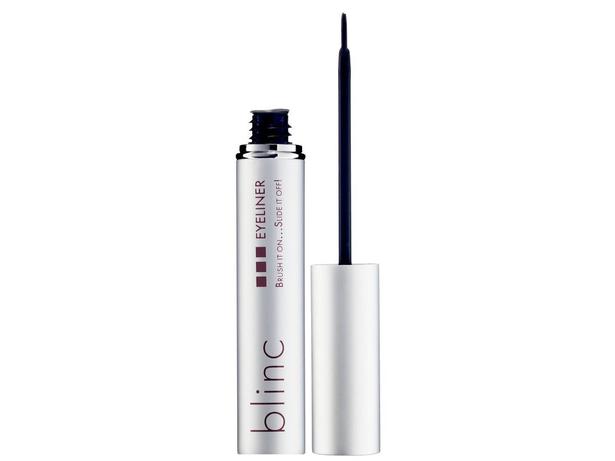 Thursday Sept. 17, 2015
"Brush it on ... slide it off" is the catchphrase for Blinc eyeliner. Unlike conventional eyeliners, Blinc is not an oil-based cosmetic paint and so no eye makeup remover is needed to take it off, just warm water and gentle pressure will see the liner peel straight off. Ideal for those with eyelash extensions, sensitive eyes, contact lens wearers and those with oily skin. The liner will not fade during the day, nor flake or smudge even if you rub your eyes. It is made of a water-based rubber formula, "acrylic copolymer", so once it is set in place that is exactly how it will stay for the duration of the day.
Blinc originated in Japan in the 80s and was formally known as Kiss Me mascara, the original creators of "tubing" mascara. The brand earned a cult international following as people discovered the formula. In 1999 an American company bought the company and because Kiss Me was similar to another brand name it was changed to Blinc. It also has a large range of mascaras, eye shadows and more.
The Verdict: This is a conventional eyeliner applicator with a fine brush which a novice may find a little tricky to use. I tend to prefer pen liners, and it does come in a pen option, too. You apply a stroke then wait for a minute before applying additional layers to thicken in the line. If you make a mistake just use a cotton bud and warm water to fix it.
The liner lives up to its motto and will last all day long, and will be still as dark and in place as when I applied it in the morning. I will often rub my eyes during the day and will not realise I have black smudges under my eyes, until on a trip to the toilet.
It is impossible to get panda eyes with this product. Removing it is very easy either in the shower or splash warm water up on to the eyes and apply gentle pressure and it slides right off. Available in five different colours: black, grey, brown, purple and blue.

Blinc eyeliner, $44.95, from selected beauty salons.
Share this: