Beauty Test Drive: YSL Fusion Ink Foundation
Innovative foundation formula promises invisible action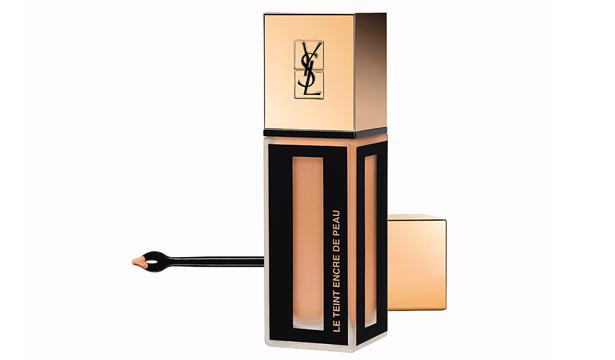 Sunday June 7, 2015
With Cara Delevingne all over the back of buses and magazine covers, it has been hard to ignore one of the biggest beauty launches in quite awhile, that for Yves Saint Laurent's new foundation Fusion Ink. The English model has helped revitalise the French brand, also drumming up renewed interest in one of its classic products in a very cool filmed campaign for Touche Eclat which I first saw a few months back while interviewing Cara's makeup artist and YSL beauty supremo Lloyd Simmonds. He told me she really was just wearing the foundation, a spot of concealer and the illuminating pen in the advertising, no primer needed, so I was keen to give the stuff a go.
First impressions are that it glides on effortlessly, not always the case in a foundation promising long-wear, which typically being matte in texture, can take a little rubbing in. This slicks across the skin with an oily feel, but don't be put off, it makes application by finger easy and within a few minutes the initial sensation soon settles as oils evaporate and the formula fuses with skin. That's where the Fusion Ink name comes from, with the liquid transforming to pigment in a way that makes it well-nigh impossible to see that the skin has foundation over it, yet all the while evening out its texture. (YSL says this because it uses a suspension technology drawn from the space programme, first used to capture stellar dust, with a honeycomb surface of lipophilic active that can absorb four times its weight in sebum, leaving skin soft and comfortable, yet matte).
Fusion Ink delivers on the long-wear promise without going shiny, but my skin isn't oily, so I can't attest to how well it would work for those seeking extra oil control. If you like a fuller coverage, you can apply extra layers, but would most likely prefer to stick with a heavier foundation formula. Similarly those who enjoy a creamier formula may initially find this feels unsettlingly lightweight, but it has the bonus of not settling into any creases.
With 14 shades to choose from, getting the right colour match is easy for most skin shades.
The verdict: A fine foundation for those who like the bare-faced look, but don't want to forgo a little help. Think of it as a disguised disguise while you adapt to beauty's new focus on skincare first, foundation only as needed. The truly sheer look and feel means Fusion Ink does deliver on that over used innovation word. Not for the slap happy though.
• YSL Fusion Ink Foundation, $97 (RRP). Available from selected department stores and pharmacies
Share this:
More Beauty & Wellbeing / How To