Beauty Treatment To Try: Dr Christine Schrammek's Green Peel Herbal Peeling
Janetta Mackay's verdict on an intense face fix from Alegria Beauty Farm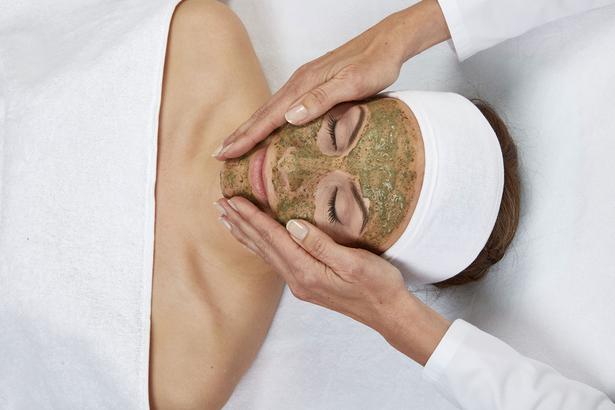 Sunday Oct. 14, 2018
The promise: Skin will be stimulated and refreshed thanks to the activity of eight selected herbs containing enzymes, minerals and vitamins. This natural treatment initiates renewal and regeneration, leaving skin firmer and clearer.
READ: Beauty Treatment To Try: Votary Hydration Facial
The pedigree: Christine Schrammek concocted the trademarked Green Peel 60 years ago in Germany and her dermatologist daughter (of the same name) refined this intensive treatment into versions of varying strength. Suitable for most skin types, the trademarked Green Peel is in use worldwide.
The three versions treat everything from open pores, scarring and impurities to pigmentation, signs of ageing and dullness. The peel is promoted as an alternative to chemical (fruit acid) peeling and micro-needling.
The original Classic peel can indeed cause some peeling, but the Energy and Fresh Up versions do not. All stimulate micro-circulation and can cause a temporary prickling reaction.
The practice: Therapist Claudia, who is German, determines that the Energy version of the peel would be best for me. It's not as full-on as the Classic, so my skin will be less prone to sun sensitivity afterwards (although a sunscreen is advised).
She tells me longer courses (best taken over winter) have yielded good results on clients with problematic skin, but a single treatment anytime is suitable for those, like me, simply looking for a skin refresh. Usual facial prep steps are followed by the application of the green goop, which is massaged on to my cleansed skin.
As I'd been told to expect, there's some facial tingling and this continues when the peel is left to steep. During this time a soothing foot or hand massage can be chosen, which helps distract me. The tingling subsides when the greenery is cleansed off. I'm moisturised and then refreshed with a tonic and one of Claudia's healthy nibbles before driving off from her peaceful rural property.
READ: 10 Ways To Brighten Up Your Skin Routine
The place: Alegria Beauty Farm, Matakana, (09) 422 7211, Beautyfarm.co.nz. For other beauty spas trained in Dr Schrammek's methods, see Greenpeel.co.nz
The price: A 60-minute peel session at Alegria costs $180, with four- session deals available. (Prices may vary elsewhere).
The verdict: Afterwards my skin shows no sign of irritation, although it feels baby fresh and indeed looks whiter and brighter for days to come. The Green Peel is worth checking out for those up for active natural options rather than a well-being wallow. (Claudia can help there too).
Share this:
More Beauty & Wellbeing / Wellbeing