Beauty Treatment To Try: Votary Hydration Facial
This bespoke botanical treatment is exclusive, luxurious and indulgent. Janetta Mackay gives her verdict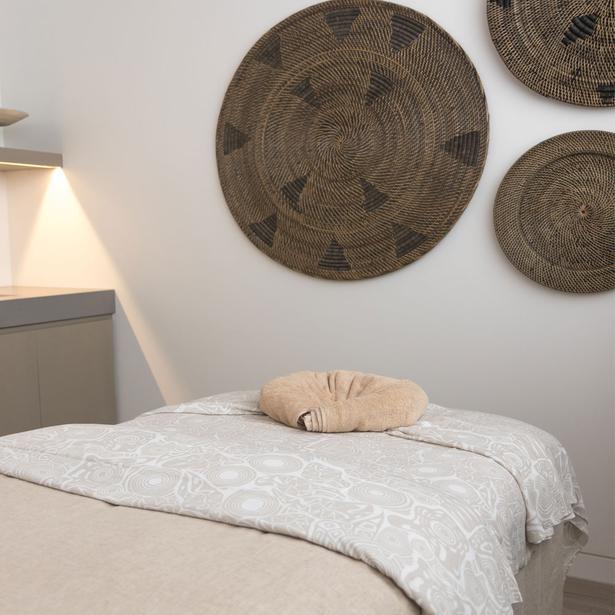 Wednesday July 4, 2018
The promise: A transforming and balancing facial packed full of nature's nourishing super-ingredients. Suitable for all skin types, but for those wanting an added shot of hydration Spring Spa recommends the Votary Super Seed Facial which it likens to being the difference between choosing a juice or a smoothie for the skin.
I stick with the more liquid diet from this upmarket active natural range developed by Arabella Preston, a British makeup artist who has worked with the Duchess of Cambridge and did Kate Winslet's wedding makeup. Preston believes plant oils are the best basis for glowing healthy skin and uses them as preparation for her celebrity makeups.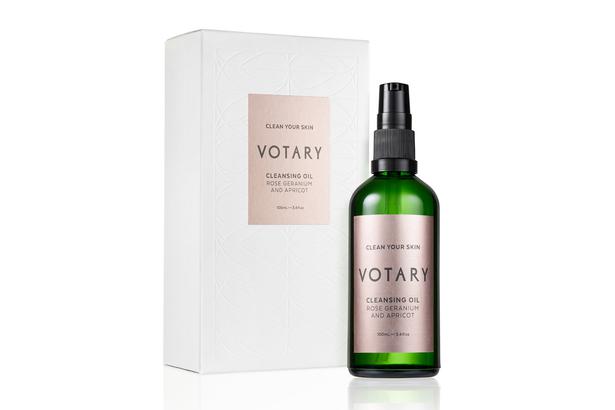 Votary Cleansing Oil with rose geranium and apricot. Photo / Supplied

The place: Spring Spa, Ponsonby and at East Day Spa, SkyCity Grand.

The practice: The usual form-filing is completed in the bright and airy front of Spring spa before I'm led to one of the calming treatment rooms. Therapist Yana lets me know what is in store before I relax into the round of cleansing, exfoliating, mask and massage. First up is a double cleanse with an apricot and geranium infused oil.

Papaya enzymes are used next to unclog pores and the detoxifying mask that follows employs green clay. Votary's own lavender and chamomile pillow spray is a soothing addition. While the mask is on, I opt for a hand massage over a head one, before my face is freshened with a glycolic toner and hyaluronic acid to brighten and hydrate. Three separate antioxidant-rich oil mixes are massaged into my skin to round off the ritual.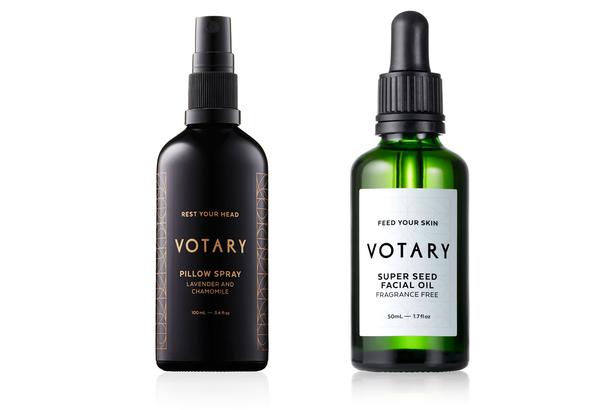 The price: $110 for 60 minutes, or $115 for the Super Seed Facial.
The verdict: Since hearing that the founder of Spring and East Day Spa had sought out Votary to become its exclusive New Zealand stockist and dispenser of treatments, I had been interested in trying this luxury skincare, launched just three years ago.
With food-based ingredients so "in" right now, and plant oils everywhere, I was particularly taken that Votary had gone beyond the basic blends. (Its Super Seed Oil contains 21 plant-based goodies, including chia, pumpkin, strawberry and raspberry.) You can sense the difference, with the product aromas and textures being notably refined. Skin is left luminous, making this an excellent relaxing facial for anyone who likes natural ingredients, but expects they will be delivered with gourmet flair.
• Bespoke Votary facials are available at various Spring Spa locations and East Day spa, SkyCity Grand. Visit Springspa.com or Eastdayspa.com
Share this: