Beauty Trends to Note for 2016
Janetta Mackay on what to look for beauty-wise in 2016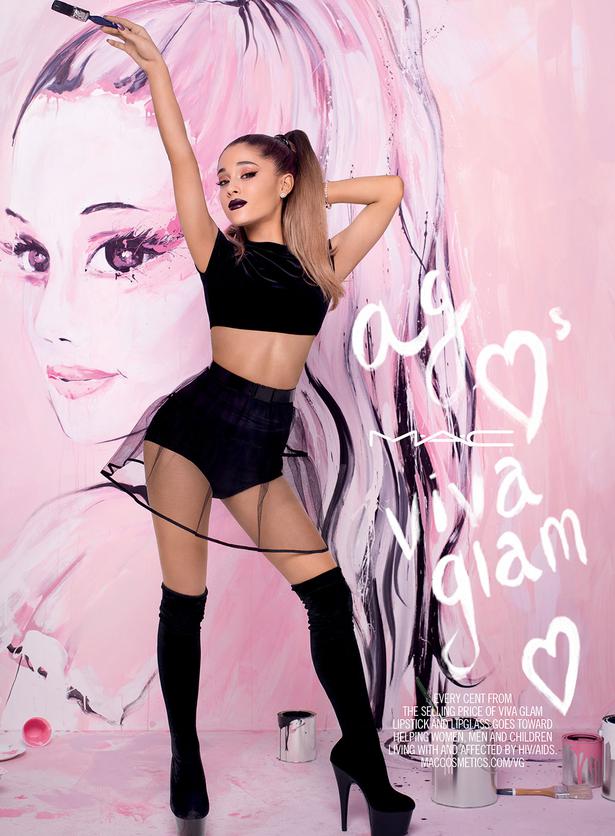 Wednesday Jan. 13, 2016
From cool eye shadow tones, fougere fragrances, star collaborations and the return of the red lip — did it ever go really go away? — there will be plenty to tempt beauty fans as 2016 unfolds. Hair accessories are still going strong, the fringe is forecast to flick back into view and the line between skincare and makeup will blur further.
Wellbeing and beauty care also continue to cosy up, with plant-derived ingredients that sound like a wholefood or detox diet and diets and supplements promoted to improve your appearance. There will a growing focus on massage and gentle stretching exercises for skin health and relaxation.
In appearance medicine, the quest for more natural looking results should mean New Zealand largely escapes the flow-on effect of 2015's celebrity-led, internet-fuelled fixation on pumped-up lips. That's a look — like the thinner arched eyebrows that we expect to see more of next show season — which is more eye-raising on Instagram and the runway than worth embracing.
Cosmetic choice will grow, including the arrival of a Chanel boutique in Britomart this year. Whether beauty giant Sephora follows its new online presence in this country with stores any time soon remains to be seen, but the Mecca chain sees potential to expand here, so one way or another the international brand offering will grow. Duty-free choice is getting greater and the opening of David Jones in Wellington mid-year will ensure department stores stay sharp.
On my personal wishlist is greater transparency in labelling and marketing plus more widespread industry self-regulation around training standards for laser devices in lieu of any legislated control.
The Government has indicated possible action on environmentally unfriendly plastic microbeads, albeit while watching whether Australia pushes on with plans for a voluntary withdrawal. Brands are already reformulating their face and body scrubs, in the face of looming bans on bead use in North America, but unless there are similar moves here, stock could be diverted.
With such issues and more brands and more hype on the way, this is a good year to be a conscious consumer.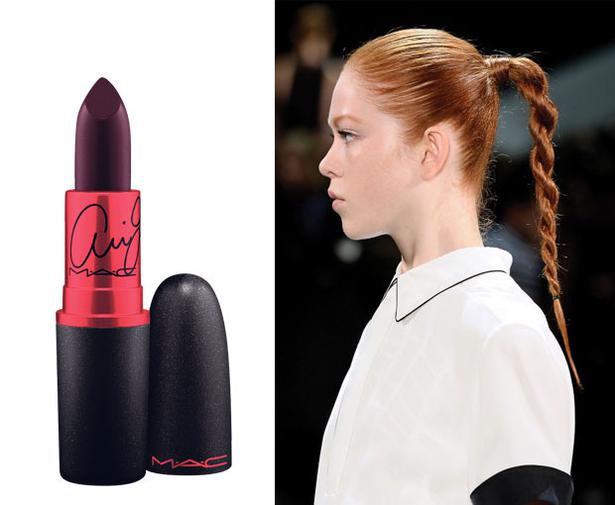 M.A.C Viva Glam lipstick; Braid at Public School show spring 2016. Pictures / Supplied
GLAM GAL
Ariana Grande is the new face of M.A.C's Viva Glam. The American singer plays good girl/bad girl with two looks for a shimmery pink gloss and a matte plum lipstick on sale next month. All proceeds go to HIV-Aids work. The brand has another pop collaboration with Ellie Goulding in store Monday, including eye palettes handily twinned with a cream colour base. The big M.A.C collab we are counting down to is with designer Zac Posen next month.
WEARABLE TECH
Smart patches for skin were on display at the annual Consumer Electronics Show in Las Vegas this month, making accurate self-monitoring of sun exposure possible. L'Oreal's thin flexible My UV Patch can be placed on the body to track sun exposure. The patch contains photo-sensitive dye and a reading is given when it is photographed and uploaded to a company app which will be made available in selected countries later in the year.
QUICK PICKS
• The best new hair braid is a twirl. Divide pony tail in half and simply twist the two sections around each other.
• Fougere (fern) fragrances are crossing over from men to women. The green, forest-like category is usually sparked with lavender, citrus, musk and vanilla.
• French tips are making a comeback on nails and so are acrylics, for those who want to achieve the Kylie Jenner-style stiletto point.
Share this:
More Beauty & Wellbeing / The Latest