Why Francois Nars Loves Stylish Women
The French makeup genius who defined the direction of modern beauty talks to Janetta Mackay about why he adores strong women and Pacific getaways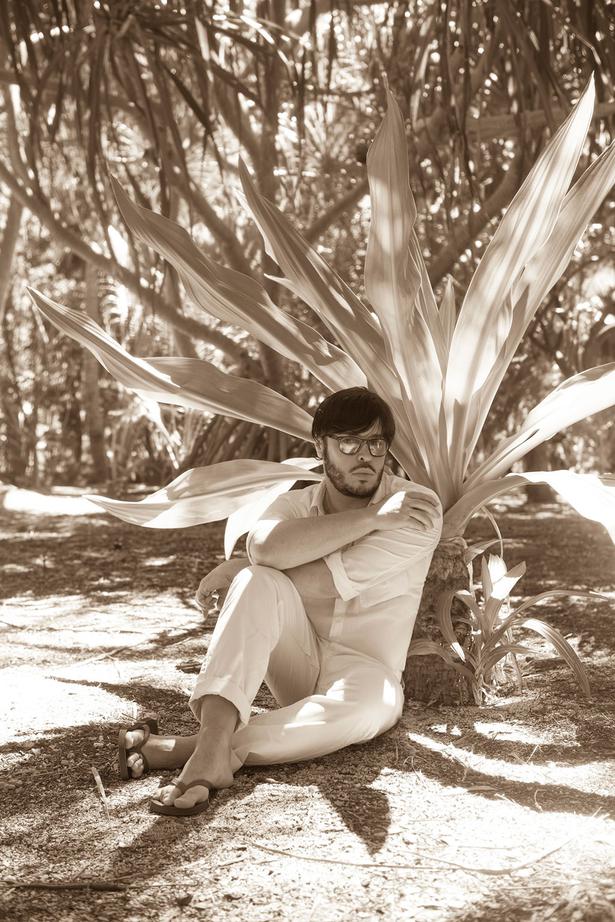 Wednesday Nov. 25, 2015
Francois Nars is silhouetted against Sydney Harbour, the Opera House arched over his left shoulder as we begin an interview in his sizeable hotel suite. The placement of his dapper self against the dazzling blue is surely no accident by this admitted control freak.
"Totally, oh yeah, totally," he chuckles later of liking things done just so. "If you have some high standards it's really hard when it comes to certain things in life ... although I think that kind of helped me in making this career."
This career is a long love affair with faces and what they reflect. It has put his name among the greats of the fashion industry, allowed him to buy his own private island off Bora Bora in French Polynesia and given him rare creative freedom in choosing whom he wants to work with.
"I try to see the soul, through the person... it's a challenge, but it's always to ultimately make that person look great."
From the original supermodels of the late 1980s, to Madonna in her Sex book — they met years earlier when he was the first to tame her eyebrows — to the many famous faces he has highlighted on magazine covers and transformed in his own photographic projects, Nars has a knack for accentuating character as well as features.
He defines beauty in two words: Charisma and style.
"Personal style, owned real style," he elaborates. "It's not wearing a designer dress like some actresses want to do, they think they have style because of what they wear, but I'm talking real style."
He is drawn to women who possess it, such as Catherine Deneuve, Tilda Swinton and Charlotte Rampling. Plus those distinctive models who aren't a blank canvas, including Stella Tenant, Alek Wek, Amber Valetta and Toni Garn, whom he has used in memorable campaigns for the Nars makeup brand.
He launched his own company in 1994, a decade into an artistry career in New York in which he was one of the elite crew, often alongside photographer Steven Meisel and hairstylist Oribe, defining the look of the time. The trio helped propel Linda Evangelista, Naomi Campbell and later Kate Moss into the stratosphere.
Nars arrived from Paris, wooed over by American Vogue's fashion editor Polly Mellen for his reputation in crafting flawless complexions.
At 25 he found himself stepping into studios to work alongside names he had admired from afar. "It was a dream, It was like I was on a different planet. The first time I worked into Irving Penn's studio I felt like 'you know what, I think I made it'."
"Without being pretentious in any way, I felt like this is a major step... when I would get up in the morning and knew that I had to do a Vogue cover with Dick Avedon, it was hard to beat. It felt like you were working with a legend and making history, and it was. I felt one of the luckiest persons ... "
His luck held good when, in 2000, Shiseido bought the brand he had built in the intervening years. Its distinctive black packaging and catchily named products like Orgasm blush and The Multiple highlighter had won a cult following. The deal made Nars wealthy and kept him on as creative director.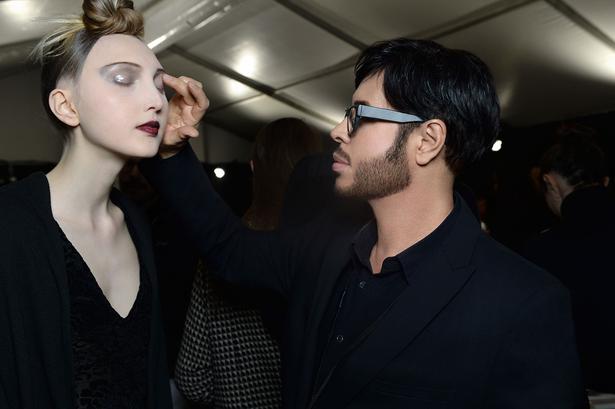 With some of the proceeds he bought his own slice of paradise. "It was like love at first sight. I was mesmerised by the landscape and the colours, the whole shebang. Everything, the people, the lagoons. I just loved it."
For a decade, Nars withdrew from backstage beauty work and cut back on editorial shoots, re-emerging in 2009 at New York Fashion Week and each season since to work only with long-time friend Marc Jacobs. His team do other key shows, including Christopher Kane, Alexander Wang and Philip Lim.
Although he got a reputation for being reclusive, spending 5-6 months a year on Motu Tane, in reality he was busy driving his company's growth, focusing on photography, including makeup manuals and portrait books, while also creating a beautiful home with the help of interior designer Christian Liaigre. He supervised the precision planting of 1600 palm trees.
The super-rich can rent Motu Tane, which sleeps a maximum of 20, for upwards of $500,000 a week.
Nars has captured his vision in Tahiti: Faery Lands (Rizzoli, $195), a sepia and black and white book of landscapes and portraits. "I felt like doing a colour book on Tahiti was too obvious for me... " he says. "The colour is so intense there, but I felt like those islands were great in black and white, the sky, the earth, the mountains, there's quite incredible contrast there and I felt like it almost more captures the beauty."
These days Nars spends only 2-3 months a year in the South Pacific. "I'm too busy, I guess I'm very much travelling and in New York." But he reckons being a Pisciean and despite growing up in southern France near the mountains, he is inevitably more drawn to the ocean and its islands.
"It's where I recharge my batteries. I go down to the beach, do some gardening, do some nature-watching — when there is not much to do I go watch the baboons and the sunsets. Sometimes I like to do nothing, which is part of getting inspired."
Nars uses Tahitian tamanu and coconut monoi oils in his skincare.
His week-long visit to Australia, includes meeting media (with Viva, the exclusive New Zealand interview) plus an encounter with a platypus at Sydney Zoo. The trip times with a limited edition cosmetics collaboration with Steven Klein, one of the few occasions in which Nars has not shot his own campaign.
Over the years he has picked up tricks from the great photographers he has worked with — add in Paolo Roversi, Helmut Newman, Guy Bourdin et al — and says the skills dealing with beauty and light align, allowing the switch from manning brushes to cameras. "It's very connected. That relationship with the subject is making them look good, feel good and to end up with a great result."
Nars it seems was never short of professional self-belief, but he is happy to acknowledge the lucky breaks over the years. The first, he says, was getting a job as an assistant to a well-known makeup artist working on major runway shows, straight after graduating from the renowned Carita makeup school in Paris.
Then he was taken on by Marie-Claire, where his fresh-looking shoots for the magazine drew him to the attention of Vogue's Mellen who introduced him to Vogue editor-in-chief Grace Mirabella. "When I think back I was like a kid and I must say they gave me great support. Those ladies were amazing."
As a newbie in New York he says he never doubted he could cut it. "I was very confident about my work, I knew what I was doing and I knew I could deliver, but I was very, how do you say it, not sure of myself."
His strong ideas kept him going. American makeup of the time was thicker and heavier, with Nars leading the shift to a more transparent, translucent look that prevails globally to this day. He works on perfecting this effect with new lighter formulas. He also loves heightened colour and makeup as make believe, influences picked up from the lively New York night scene where the Warhol Factory era resonated.
"I was not a party monster... definitely I loved going to clubs, but I don't know if I was a club kid, I was past the age already, I think the club kids were like 18, but I loved going out in New York in the 80s yeah.
"You felt like it was just the time after Studio 54 and then going into the early 90s, clubs were still quite decadent, creative and very underground."
As part of generation next, Nars reckons he was guided by a sixth sense in picking whom to work with. "I rarely compromised... I'm very picky." Now, aged 56, he attributes his instinct to a cultured French upbringing, with parents who loved art and took him to museums.
His father adored the Italian films of Visconti and Fellini and old Hollywood cinema, from which Nars developed a love of dramatic female stars like Anna Magnani and Marlene Deitrich. He is drawn to models who aren't cookie-cutter beauties, who can hold their own as drawcards against celebrity faces on magazine covers, a trend Nars labels "sad". "Models they make you dream."
What Nars likes most though is modern women who have strong individual faces. "Women with a lot of charisma, character, personality and strength."
Makeup is their accessory, he maintains. "I see it more as a liberating thing to have than something that becomes difficult to deal with. It shouldn't be a burden." Products will become even easier to deal with, he says. Women want that and being a demanding perfectionist he wants to deliver it.
"It's nice to be always unsatisfied, completely, it keeps giving me that energy to always look for something better."

• Nars is stocked exclusively in New Zealand at Mecca Cosmetica stores, see meccacosmetica.co.nz.
Share this:
More Beauty & Wellbeing / Features & Profiles