Going to Bed With Kendall Jenner
The reality TV-turned-runway star and Estee Lauder spokesmodel shares her bedtime beauty secrets in time for party season pick-ups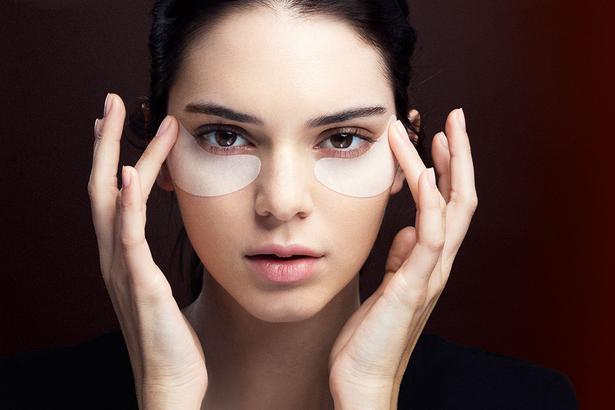 Wednesday Dec. 7, 2016
What is your advice on how to get a good night's sleep?
Turning your phone on silent is a good starting point. Definitely need to decompress before getting in bed so you don't have weird dreams.
How do you like to relax before bed?
It is easy: wash my face, hydrate, drink a relaxing tea and chill. I drink decaf tea and watch Key & Peele, or something with good vibes. Laughing is a good way for me to unwind.
What is your nightly beauty routine?
It consists of washing my face before bed. Normally I'm shooting most days and sometimes we have multiple makeup looks and changes so I like to be good to my skin by wearing an [Estee Lauder] Advanced Night Repair Concentrated Recovery PowerFoil Mask once a week. It is super hydrating and helps restore my skin's brightness.
When you travel across different time zones, how do you keep your skin hydrated and radiant on the plane?
I never wear makeup on the plane. That's my number one rule. I'll moisturise before heading to the airport also. Most of the time, less is more for my skin.
What is your idea of a perfect night?
My idea of a perfect night changes with the weather. What may be ideal now could shift depending on who's asking. Normally I like to chill and laugh.
READ: Gigi Hadid's Beauty Secrets
What is the best advice you have received on getting a good night's sleep?
Don't go to bed angry.
Any tips on how to look rested when you don't get much sleep?
I'm the sort of person who needs my sleep but in this industry getting a full eight hours can be hard, if not impossible. Faking it requires a lot of water and going easy on sugar and salts.
How many hours of sleep do you average a night?
On an average I get anywhere from five to eight hours. I'd prefer the latter.
Night dress or pyjamas?
Boy shorts and a tank.
Silk, cotton or linen sheets?
Cotton sheets but silk pillow cases, which are better and kinder to your face/skin.
Are you an early-to-bed, early-to-rise type, or a night owl?
It really would depend on where I am in the world. I prefer to get a great night's sleep so early to bed.
• Kendall Jenner is the face of Estee Lauder's new Advanced Night Repair Eye Mask which launches in New Zealand in time for New Year party recovery sessions.
Share this:
More Beauty & Wellbeing / Features & Profiles