Is Bella Hadid the Ultimate New Rock Chick?
The supermodel has been named as the new face of Nars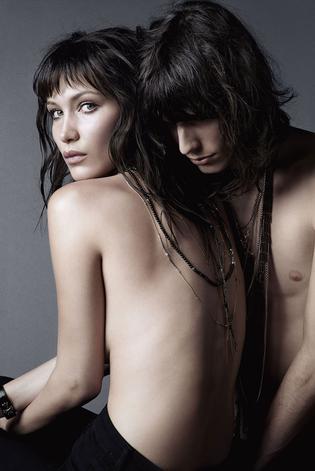 Bella Hadid is soon to join the long cool list of faces fronting for beauty brand Nars. Her strong look was chosen as the ideal for a campaign inspired by the edgier end of 1970s rock culture.
Bella has been shot by Francois Nars himself for the brand's fall 2017 colour collection, appearing with model Justin Gossman.
"For me, choosing a model is a part of the making of cosmetics; it's part of the creative process," says brand founder and creative director Francois Nars.
"The model brings the product to life and gives it an identity, so matching the right model with a product is very important.
"I love Bella. She has a very strong and powerful look."
Nars is drawn to individual beauty, with a collection on counter currently developed in conjunction with French star Charlotte Gainsbourg.
The collection featuring Bella Hadid won't be on sale in New Zealand until August at the earliest. It includes highlighting, bronzing and new matte lip pigment products.
Nars makeup artist Lena Koro and hair stylist Oribe worked on the shoot in New York. If you want to take the playlist they listened to during it for a spin, here goes: 
• Patti Smith – Because the Night
• The Beatles – Helter Skelter
• David Bowie – Rebel Rebel
• Jimi Hendrix – All Along the Watchtower
• Rolling Stones – Paint it Black
Share this:
More Beauty & Wellbeing / Trends