6 Of The Best Hand Creams To Soothe Skin This Winter
Keep winter dryness at bay with these cosseting creams, balms and salves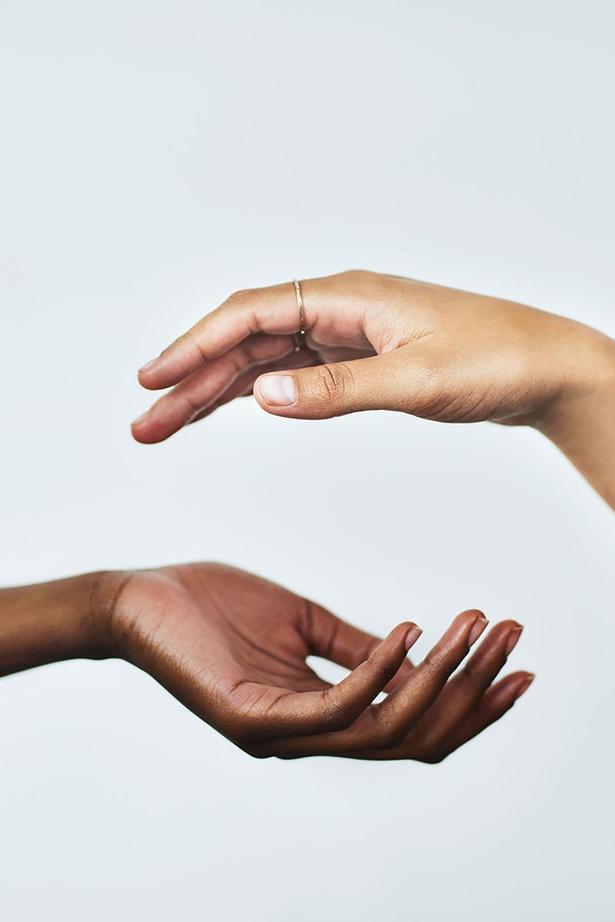 Monday July 19, 2021
If you've been incessantly washing your hands or slathering on sanitiser in a bid to hand washing to banish winter bugs, your cuticles and palms may be in need of a little TLC.
Atopic skin conditions like psoriasis and eczema are rife during the winter (and are only exacerbated further by hand washing which can strip hands of their natural oils).
The remedy? Liberal application of a skin-soothing hand cream which can work wonders on dryness, chapping, flaking and environmental damage.
Packed with a checklist of hydrating ingredients including vitamin E, calendula and manuka, the best hand creams available offer long-lasting nourishment to see you through the cooler months.
Below, the best powerhouse products to relieve desperately dry or winter-ravaged hands (and to stash in every handbag, glove compartment and desk drawer).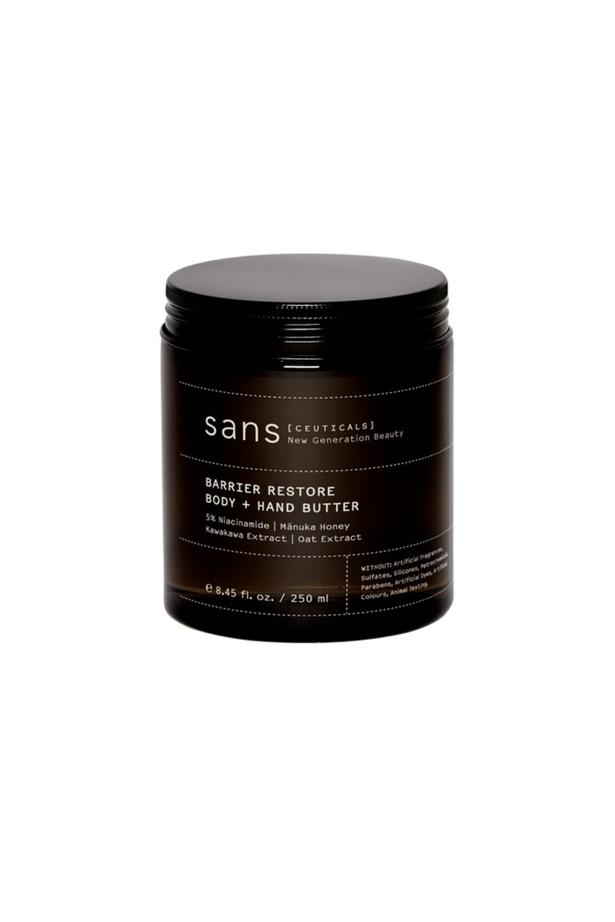 BEST MULTI-FUNCTIONAL: Sans Ceuticals Barrier Restore Body + Hand Butter, $67
Formulated with a five per cent concentration of niacinamide, manuka honey, kawakawa and oat extract, this barrier-boosting butter envelops skin in moisture while stimulating collagen production and speeding up cell turnover for hands that glow with health. While it's suitable for use on all skin types, it works particularly well on skin that's prone to conditions like dermatitis and eczema, helping strengthen the skin's outer barrier and soothe inflammation, itchiness, dryness and irritation. Available from selected department stores, independent retailers, or online at Shop.sansceuticals.com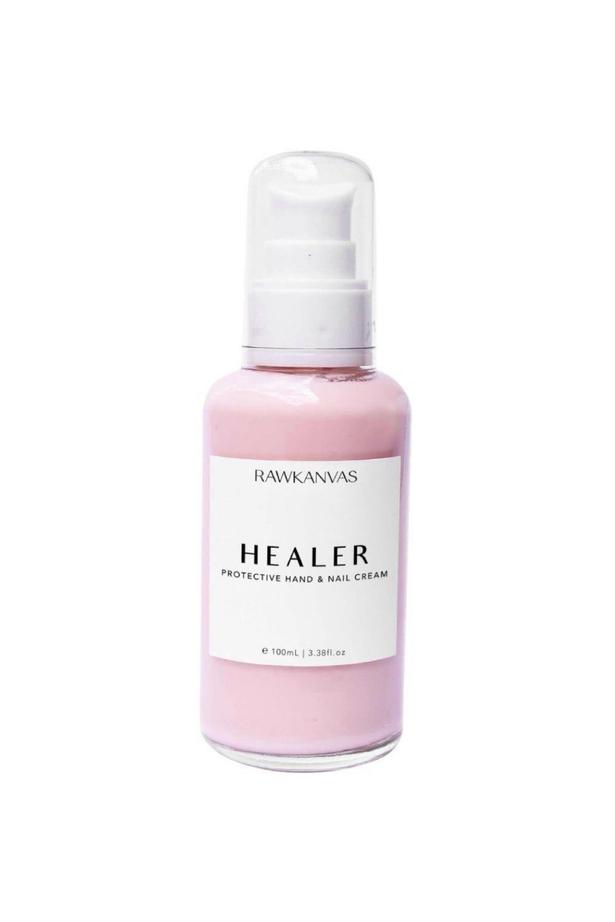 BEST FOR NAILS: Raw Kanvas Healer Protective Hand & Nail Cream, $55
Don't be fooled by it's pretty pink appearance, this hydrating cream takes caring for hands and nails seriously. Allow the fast-absorbing formula get to work on dry, chapped or rough hands and cuticles, restoring hydration levels and softening skin all while fading the look of pigmentation. It's light, natural fragrance of frankincense and ylang ylang make the act of moisturising your hands and nails all the more lush. Healthy cuticles will make your manicure last longer, too. Rawkanvas.co.nz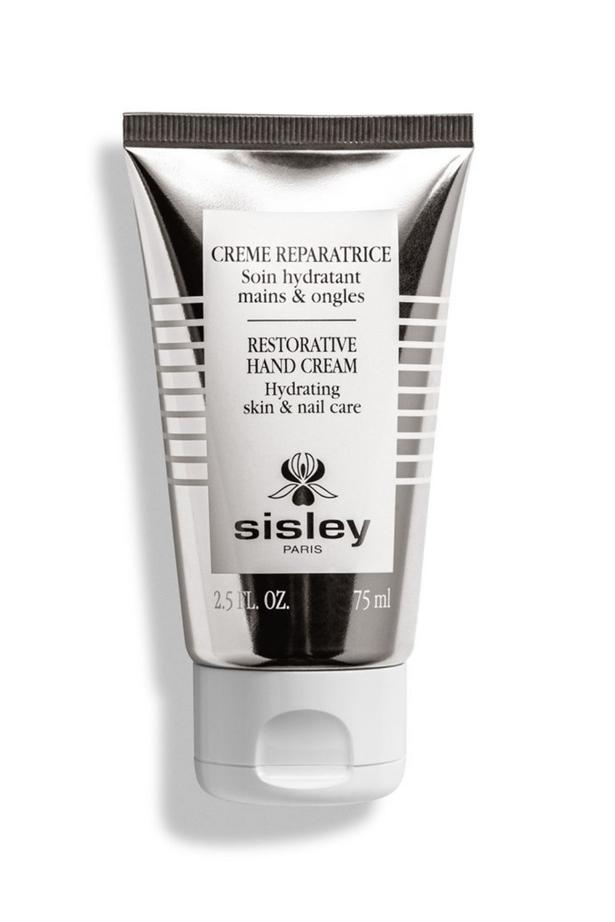 BEST LUXURY: Sisley Restorative Hand Cream, $135
This is one bougie hand cream you'd be remiss to misplace in your handbag. But what it lacks in affordability it makes up for in efficacy: it's intensive formulation acts as a nourishing cream and skincare treatment in one. Hydrating ingredients like biosaccharide solution and plant-based sugar capture and lock in moisture, while chestnut extract works to strengthen the skin's lipid barrier (especially crucial during in cold weather). The result is skin and cuticles that feel moisturised, nourished and healthy. Smithandcaugheys.co.nz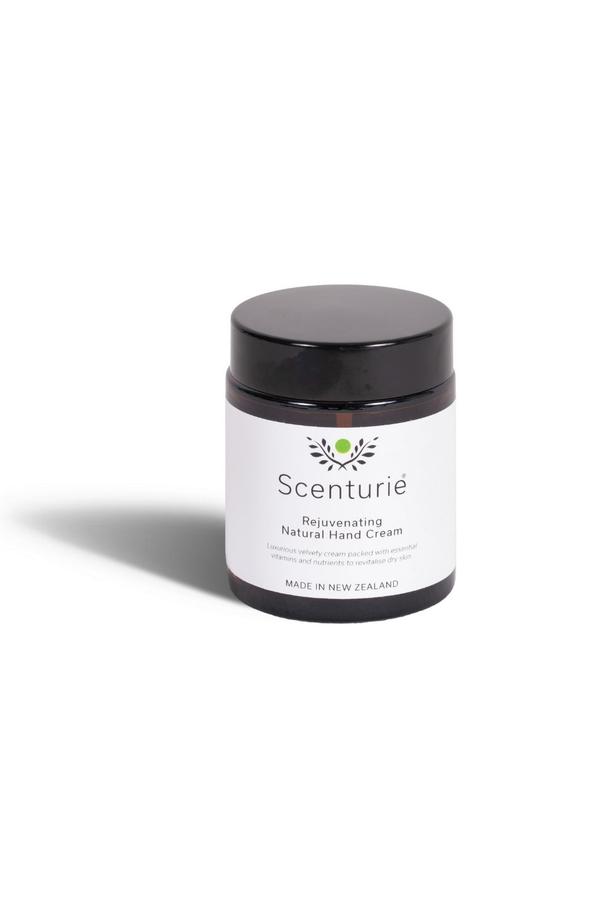 BEST ANTIOXIDANT-RICH: Scenturie Rejuvenating Natural Hand Cream, $35
The backs of your hands are often the first place to show the tell-tale signs of ageing, which is precisely where an antioxidant-rich hand cream can come in, well, handy. This one by Scenturie serves up a healthy dose of antioxidant power thanks to the blend of pomegranate seed oil, apricot kernel oil, shea butter, grape seed oil, sweet almond oil, vitamin E, raspberry fruit extract and pohutukawa extract. Antioxidants are revered for their ability to defend against harmful free radicals, reduce inflammation and slow the ageing process, all of which this intensely nourishing formula has in spades. Scenturie.co.nz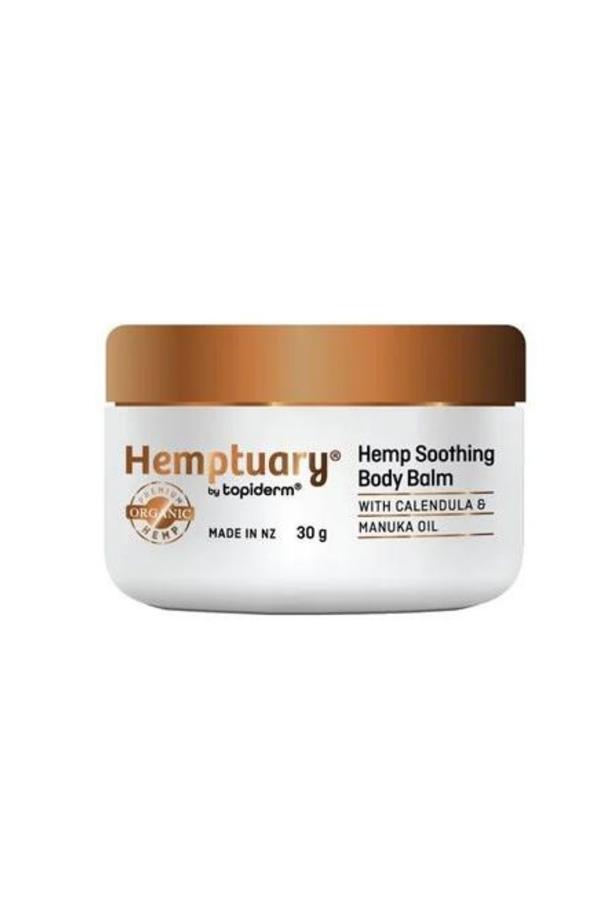 BEST FOR STRESSED OUT SKIN: Hemptuary by Topiderm Hemp Soothing Body Balm, $30
Stressed out, tired or ageing skin has met its match with this whipped and creamy salve which harnesses the nourishing properties of hemp seed oil. Loaded with vitamins A and E, alongside omega 3 and 6, hemp seed oil (also known as cannabis sativa seed oil) takes a gentle approach to help calm, hydrate and restore irritated skin. Calendula and manuka oil step in to defend against environmental damage and free radicals, offering the long-term benefit of improving skin thickness to slow the process of fine lines and wrinkles from forming. Available from Life Pharmacies or online at Lifepharmacy.co.nz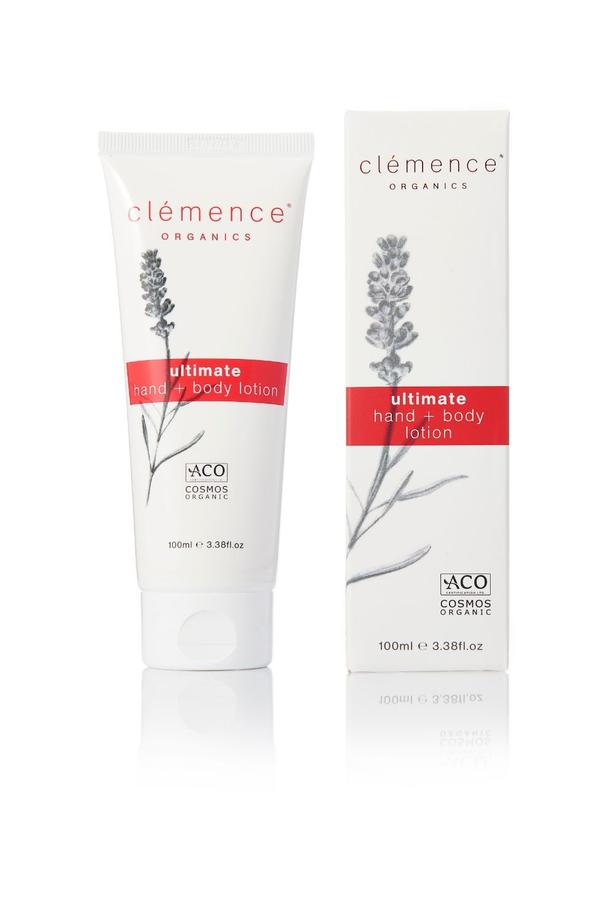 BEST FOR SENSITIVE SKIN: Clemence Organics Ultimate Hand + Body Lotion, $50
Suitable for use on hands or body, this two-in-one product was formulated by naturopath Bridget Candy to alleviate skin conditions like eczema, dermatitis and rosacea; soothe sun damage, bites and stings; and address pigmentation and stretch marks. It does so with a blend of rosehip oil, calendula, jojoba and aloe vera, and sinks quickly into skin to deliver long-lasting moisture minus any greasy residue. Clemenceorganics.com
Share this: