Jo Malone's 80-Year-Old New Face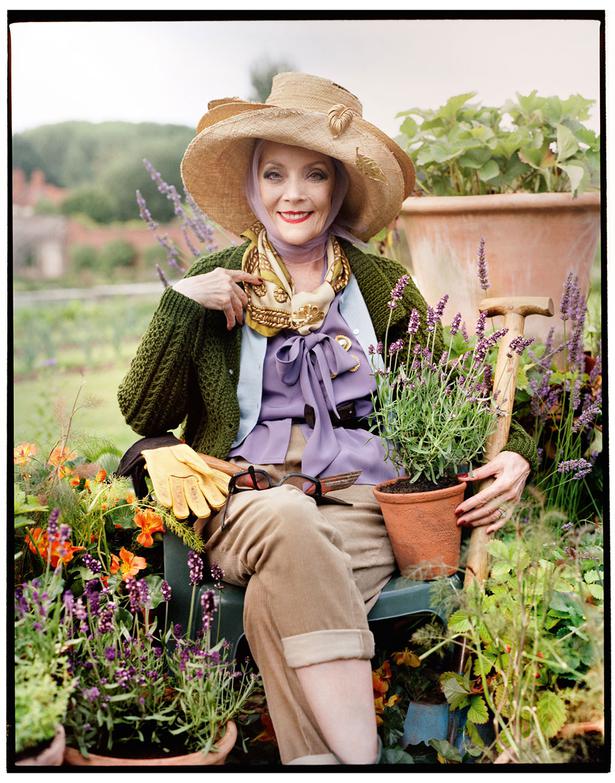 Wednesday March 2, 2016
Who? Danish painter Birgit "Gitte" Kroencke, playing an English eccentric, becomes the latest in a line of seniors fronting fashion and beauty campaigns. The octogenarian former model and actor was married for 54 years to Dracula and The Lord of the Rings actor Christopher Lee, who died last year.
What? She models again for Jo Malone London's new fragrance collection, designed to bring out your expressionist inner gardener. The Herb Garden lineup features five inventive concoctions: Sorrel & Lemon Thyme, Carrot Blossom & Fennel, Wild Strawberry & Parsley, Nasturtium & Clover and Lavender & Coriander.
Master perfumer Anne Flipo delighted in exploring "refined yet relaxed" British gardens, including the Chelsea Physic Garden where herbs are interweaved.
"I found myself spending more and more time in my own rambling garden. Wandering through these plants, at different times of day, I tried to imagine the most original and exciting combinations. Inspiration also came from taste. I tried every single one of the herbs."
Where? The diverse collection is available from Jo Malone, Britomart and Smith & Caughey's Queen St. The 30ml colognes cost $110 each.
Share this:
More Beauty & Wellbeing / Trends