Blue Beauty Products You Need
The stars are aligned and the outlook is inky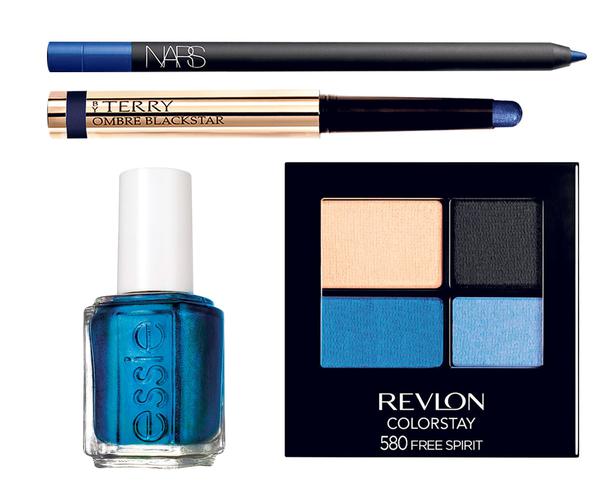 Wednesday March 2, 2016
Once in a blue moon we all go a bit ga-ga, this season it's as if the beauty world has caught a collective case of the blues. When Chanel issued a bolt from the blue a few seasons ago it came as a surprise, but since then all the big names have been dabbling with shades ranging from navy through denim tones to lighter aquatic washes. Last show season blue was everywhere, and it's coming to counter now in collections that guarantee winter won't be a washout. Makeup artists couldn't be happier, extolling the return of colour not as an antidote to years of nude makeup, but as a complement to it. Blue injects life into the look of a clean face and barely-there lips. This is what makes it contemporary.
WATCH: How to wear blue eye makeup
1. Nars Larger Than Life Long-wear Eyeliner in Rue Saint-Honore $40.
2. By Terry Ombre Blackstar Cream Eyeshadow in Blue Obsession $67. 
3. Essie Bell Bottom Blues $22.95.
4. Revlon ColorStay Eyeshadow Palette in Free Spirit $22.95.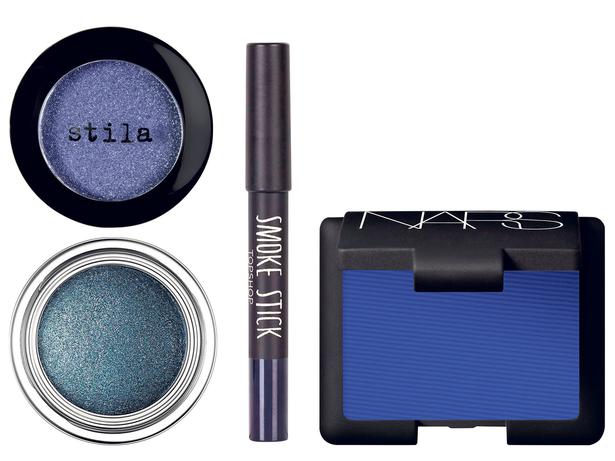 Stila Eye Shadow; Dior Diorshow Fusion Mono; Topshop Smoke Stick; Nars Eye Shadow. Pictures / Supplied.

5. Stila Jewel Eye Shadow in Blue Sapphire $32.
6. Dior Diorshow Fusion Mono in Cosmos $55.
7. Topshop Smoke Stick in Dark Crystal $15.
8. Nars Single Eye Shadow in Outremer $40.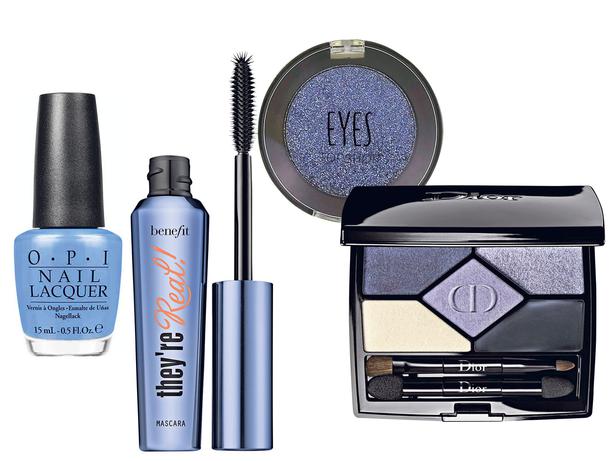 OPI Lacquer; Benefit Mascara; Topshop Eyeshadow; Dior Eyeshadow. Pictures / Supplied.

9. OPI New Orleans Collection Rich Girls & Po Boys Lacquer $19.95.
10. Benefit They're Real Mascara in Blue $42.
11. Topshop Mono Eyeshadow in Hematite $18.
12. Dior 5 Couleurs Designer Eyeshadow in Navy Design $105.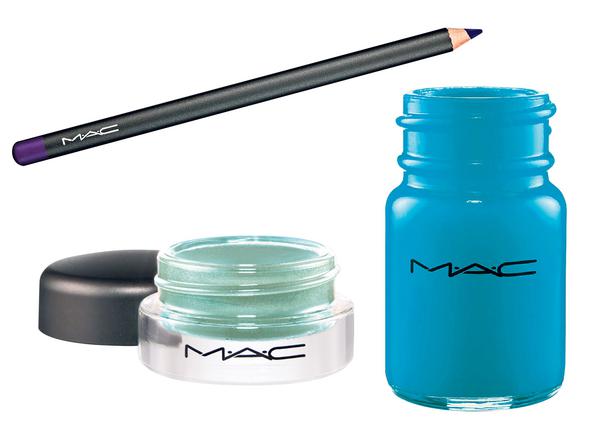 M.A.C Chromagraphic Pencil; M.A.C Pro Longwear Paintpot; M.A.C PRO Acrylic Paint. Pictures / Supplied.
ARTIST'S PICKS
From our blue shoot, M.A.C senior artist Kiekie Stanners has chosen three key products she recommends to help you embrace the blues. Follow her lead with makeup that is pared back, aside from standout eyes. Stanners is currently in Europe working at the international shows, and will be taking over the Viva Snapchat account for an inside look at what goes on backstage (follow us at NZHViva). Whether any one single trend will emerge as strongly as blue remains to be seen.
M.A.C Chromagraphic Pencil in Marine Ultra $36
Apply this (or similar) royal blue eye liner pencil along the top lashline and under the lower lashes, smudging it in with an angled brush (try #266) to give a modern take on a smoky eye in blue.
M.A.C Pro Longwear Paintpot in Clearwater $48
Use this (or similar) cream eye shadow to wash a veil of pastel sky-blue over the eyelids, with a blending brush (Stanners recommends M.A.C brush #217). Wear with a slick coat of black mascara, and fresh highlighted skin.
M.A.C PRO Acrylic Paint in Hi-Def Cyan $50
Use this electric baby-blue paint to line the eyes with extreme colour. Using a liner brush (try #209), apply a small amount of acrylic paint in the same way you would apply a liquid liner along the top lashline, allowing it time to set.
Share this:
More Beauty & Wellbeing / Trends