Body and balance with Tracey Lee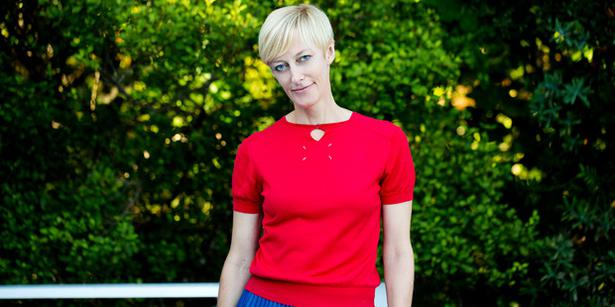 Thursday Feb. 5, 2015
Brand strategist Tracey Lee has gone from working around the clock on global business for advertising agencies in New York and Shanghai, to having ongoing relationships with brand partners here, in New Zealand.
"I work with the talented folk at Shine on some ambitious brands and the Seafarers Club, a home for commerce and culture to collide; on a new global initiative creating platforms to stimulate socially responsible business; co-curating an architecture and design film festival (I'm a not-so-closeted modern trainspotter); and launching a political campaign (watch this space)."

A brand strategist is: Part anthropologist, part nerd, dreamer, activist, cheerleader and, most importantly, planner. I studied post-grad sociology but I was always interested not just in "how things are" but how things might be. My job is about navigating the path forward to drive that change.
Coming back to New Zealand from Shanghai was, for me, a conscious rebalancing. My mum had had a heart incident and several friends had battled cancers. Living in an "always on" mode in a congested urban environment had been exciting but felt increasingly unsustainable.
More than that, it felt like it was time to be more ambitious about the kind of impact I wanted to have in the brief time we have on this earth.
Something inside me is against multitasking. I like to immerse myself in and focus on the task at hand. I have "engagement days" when I will have meetings and workshops and strategic sessions, and "tree days" - when I research, write and plan from our home in Titirangi. I have reconciled myself to being a collaborative and social hermit.
I exercise for calm, clarity and longevity, not as a competitive sport. I take a brisk, sustained 30-minute walk up and down the hills in my Titirangi neighbourhood when I wake. I focus on my breathing. I pay absolute attention to my surrounds so as not to drift into thinking mode. It is an exercise in being present. I love Pilates for the same reason. It keeps you centred and grounded. And being in the garden is meditative.
I like Michael Pollan's philosophy: "Don't eat anything your great-grandmother wouldn't recognise as food." That said, my grandmother probably wouldn't know what amaranth is. We eat non-processed whole food at home, loosely following an alkaline diet - lots of greens and grains, limit the dairy and animal protein.
I was a Moosewood Cookbook student back in the day and adore Ottolenghi. But I'm not perfect. I devoured a beef burger at Laneways when they ran out of the vege option. How great they'd run out of vege though, right?
My favourite appliance is: My Horum slow juicer. Just the act of having to cut up fruit and veges slows your blood pressure, I am sure.
Lucy Marr's philosophy is brilliant. I love Sans [Ceuticals] hair and skincare, especially the Goji Cleansing Oil and Moisture & Protein Infusion.
The Refreshment Room on Scenic Drive makes life-changing fresh, homemade pasta. I also love the cold-brew coffee with hazelnut milk at Little Bird. Low acidity. High love.
Lucy Marr's philosophy is brilliant. Find people you like, respect and want to spend your days with. Invest in serendipity creation. My old creative director, John Hegarty, used to say, "Surround yourself with interesting people and interesting things will happen."
Take more risks and keep risk in perspective. I saw David Carson (sociologist/designer) when I was starting out and his words of wisdom have stayed with me: "My Dad was a test pilot. Next time you're worrying about a work decision, remember: No one is going to die today."
I'm happiest when: Waking with my man to the birds and the promise of a new day. As a planner, it's an occupational hazard to plan for the day but some of the best ones are those that present wonderfully unexpected and spontaneous turns.
Share this:
More Beauty & Wellbeing / Wellbeing