Body + Balance: How Ana Ivanovic keeps fit and healthy
The balance between her fashion roles and tennis is easy for former world number one Ana Ivanovic.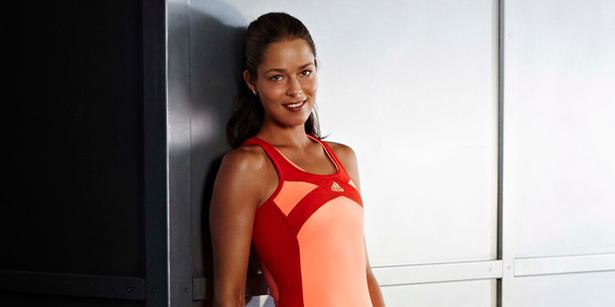 Wednesday Dec. 11, 2013
Keeping fit and healthy comes naturally to Grand Slam champion and former world number one Ana Ivanovic - the gorgeous 26-year-old Serbian simply loves her line of work.
The top tennis player will be in Auckland at the end of this month for the ASB Classic, set to face Venus Williams and UK number one Laura Robson as possible opponents.
Ivanovic has 11 career titles to her name, and a raft of fashion alliances, including being the current face of Rolex, so we were curious to find out how she keeps balanced while touring the world for work.

What keeps you inspired?
I love to play tennis. I simply enjoy it, the same way I did when I was a kid, really. And what I enjoy most is competing. The opportunity to win Grand Slam keeps me very inspired - that's what I train for.

Apart from tennis, what exercise do you do?
I like to keep things interesting in my training, so I do a variety of activities, for example cycling and volleyball. In the past I have even gone surfing and done some kickboxing - very varied activities.

If you start to feel low in energy what do you do?
As a professional athlete it's very important to get enough rest so that I am able to train to my potential. So I go to bed probably a little earlier than most people, and always try to sleep for at least eight hours. That is probably the most important thing, to make sure I have enough energy. If I feel low on energy it may be because I haven't been sleeping so well, and then I look at my training schedule and see what can be changed.
It depends also if I'm in a training block or at a tournament: during a training block you do feel low on energy at times because it is really hard work, but you push through it because you know you don't have a match anytime soon.
On the other hand, if you're feeling a little short of energy during a tournament, you have to look at your nutrition and also consider reducing practice time, so you aren't tired for your match. Overall, however, I don't often feel short of energy. I've been on the tour for 10 years now, so I've learned about my body and how to prepare properly.

How do you incorporate healthy eating into your life?
As an athlete, it has to be a priority, but it's certainly not easy, especially with all the travelling. I prefer to eat non-gluten foods, it's easier to stick to this diet in some countries than others. For example, in America there are many shops that sell non-gluten foods; in Europe, not so much.
There are some basic principles I follow, for example I avoid fried foods, and I don't eat much red meat because of the high saturated fat content. But I have a sweet tooth and, fortunately, because I am burning off so many calories, I can have some treats too now and then. Icecream is one of my favourites.

How do you balance your media and fashion work with your tennis?
It's very easy, to be honest: tennis has always come first and it always will. I only do a few photo shoots per year, so if you compared the amount I train to the amount of media and fashion work, the split is about 98 per cent to 2 per cent.

Describe your dream day
I would maybe sleep in a little then go straight to the beach for a walk and buy a breakfast smoothie. I would be with my family, and we would have a long lunch, just relaxing and talking. Lunch would probably turn into dinner but we would go for a walk at sunset and then enjoy each other's company in the evening as well.
SPONSORED VIDEO: Ana Ivanovic shares her healthy eating tips
 
Share this:
More Beauty & Wellbeing / Wellbeing