How to Be Bold with Makeup
Beauty editor Janetta Mackay looks at new ways with warpaint for the bold new world of beauty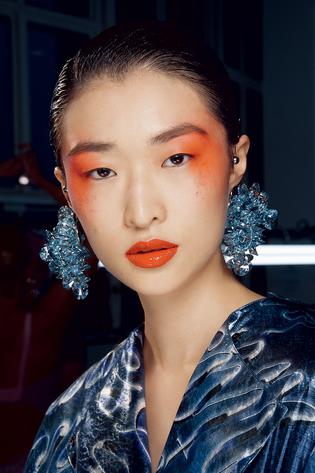 Makeup is having more than a moment — along with fashion — where quirk and colour are to the fore. The whole is made modern by being combined with elements of clean-cut yet casual style.
Individualised looks have been ruling the runways for some time. Now this mood is spilling over to the mainstream. For some seasons now, graphic flourishes and painterly colour (as seen on the cover and these pages) have been a feature of show makeup.
These more extreme looks are hardly apparent on local streets to date — or appropriate in most workplaces — but expect a bolder, more playful and relaxed approach to gain ground generally.
We're not talking about turning up in full war-paint, rather just adding some decorative and personalised detail — especially with colour — to your look. This movement has already been seen in nails and notably in hair, where brights and pastels have been broken out by women of all ages.
The cooler months ahead — when our bodies are cocooned — are an ideal time to adopt a more experimental edge with what we wear on our faces. Unlike a tattoo, little stick-on stars, a la Dior's latest couture show, are easily removable!
MORE DIVERSE and gender fluid approaches to beauty mean self-expression, as much as prettification, is at play. This can be as simple as an unexpected shade of lipstick or a bold stroke of colour around the eye.
Coloured pencils, mascaras and shadows are back with a vengeance, not seen since last century. Lipsticks are taking off into new territory. Few will choose to kiss up to some of the shades seen at shows, but for a foray to a festival why not try teal instead of taupe? Glitter is no longer just sprinkled about for parties, in fine form it is fast becoming a staple in many eye palettes.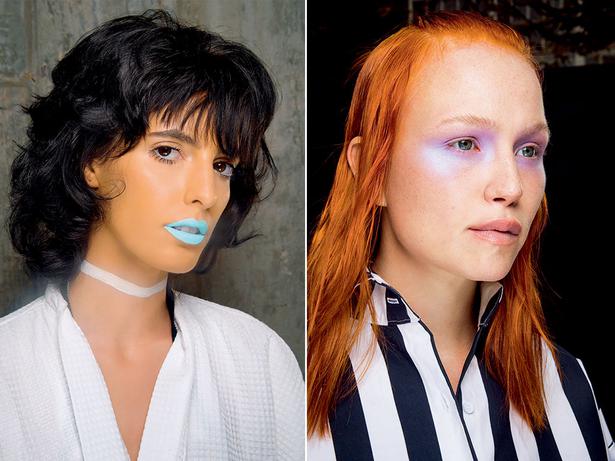 THOSE WHO HOLD to makeup as a tool of enhancement or grooming, need not despair. This will never go out of vogue. What is dated, however, is looking overly "done."
Instead, try a lighter, brighter application, now possible even in work-friendly long-wearing formulas. Focus on priming and perfecting skin and then more casually applying any makeup you wear, so it is a "real" you that fronts up. This can range from choosing to go bare faced, to embracing a romantic femininity in pretty pink shades.
Look to luxury designer brands for pointers if your personal style is more subtle than colourful. The big brands, as distinct from edgy independents aiming for the eye-catching Instagram, tend to keep their show and campaign beauty looks pared back and polished. All the better to focus attention on clothes and accessories.
READ: 14 Ways to Wear Bold and Bright Makeup
AFTER YEARS of makeup appearing to be so minimal it was barely evident, luxury brands are stepping theirs up. Aspiration, after all, is also in glowing skin and the sale of a monogrammed lipstick canister to match the logo on the designer handbag.
This is evidenced by the growing role of show season not just in promoting shop-the-runway fashion collections, but as an immediate marketing tool for new beauty launches; as practised by Tom Ford and Victoria Beckham.
The French designer brands are equally adept at parlaying backstage beauty images into buzz for specific products, albeit usually with longer lead times to market. This goes beyond promoting new "must have" makeup items, to encompassing pricier skincare.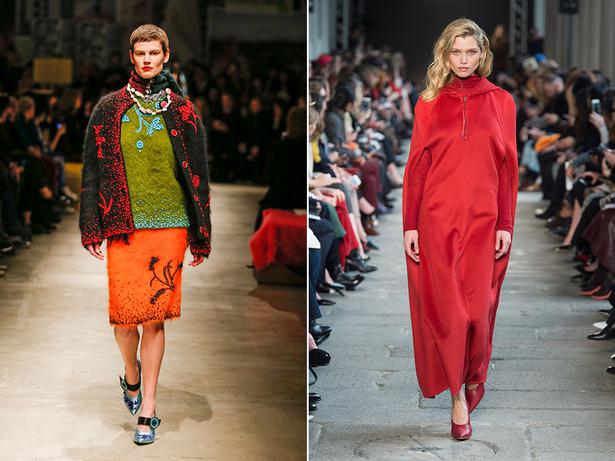 Healthy skin does, it must be said, provide the ideal canvas for a little fun cosmetic experimentation. At Chanel this season, the refined version of this was seen in models whose other-worldly beauty included an arch of liner above the eye crease. Their bouffant hair and styling brought immediate comparisons with Barbarella, but the makeup was no throwback to the 60s sci-fi film.
The light luminous skin finish would have been impossible to achieve with the heavier products of the past. Makeup as masking agent is now best left to reality TV stars and others with nothing better to do than apply multiple layers.
REAL WOMEN want easy, effective cosmetic products.
"Beauty at the moment is all about makeup that women want to actually wear in real life," says M.A.C's senior artist in New Zealand, Kiekie Stanners. Having worked the shows, she knows how trends translate, but talks more about beauty directions and an emerging "authenticity".
WATCH: How to Wear Blue Eye Makeup
"Street style influences the runway and vice versa more than ever, so we are seeing a way to wear makeup that is 100 per cent believable and easily integrated into the modern lifestyle. This season we aren't talking about strict rules with makeup, rather it is essentially about the mood that beauty evokes."
Makeup, Kiekie says, has a lived-in feeling to it. "Skin that is breathable, eyes that have a perfect next-day worn-in effect and diffused lips that sit delicately on the face. It feels so much more nonchalant, and effortlessly stylish."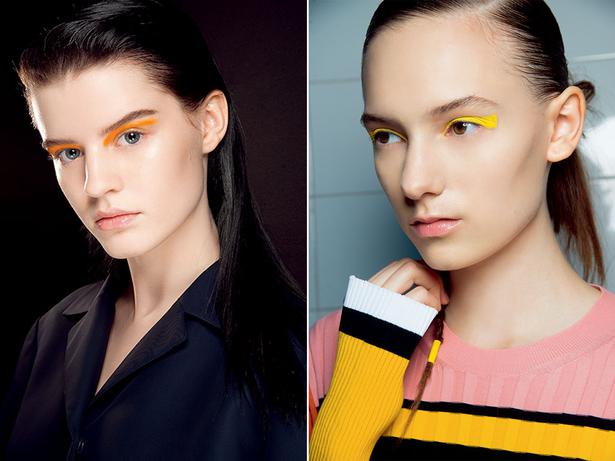 Aside from the all-out colour craze, she says to watch out for tints of feminine warmth in pinched rosy cheeks and earthy tans on the eyes that naturally beautify the face.
"Glosses, balms and creams are the textures of the season to not only create inner radiance, but enhance the mood of authentic, down-to-earth beauty," says Kiekie.
Beauty brands speak increasingly of a "wardrobe" of face bases. These are being developed to better match varying individual and occasion-based needs for coverage. From cushion compacts to crayons, foundations and blushes now come in plenty of forms beyond fluid.
Powders are exceptionally finely milled. Eye, lip and cheek formulas are designed to carry colour pigments in ever sheerer, smoothing and soothing textures. A red lip colour choice, can vary from a boldy matte lipstick to a see-through stain that still sticks around, offering new options in intensity.
Think of modern makeup as your tool to build any look(s) you love.
<p><em><strong>Be inspired by the good things in life. Sign up now to receive emails from Viva, and twice a week you will be sent the latest news, profiles, videos, fashion shoots, competitions and more.</strong></em></p>
<p><a href="http://www.viva.co.nz/newsletter/?ref=push" title="Sign up now"><em><strong>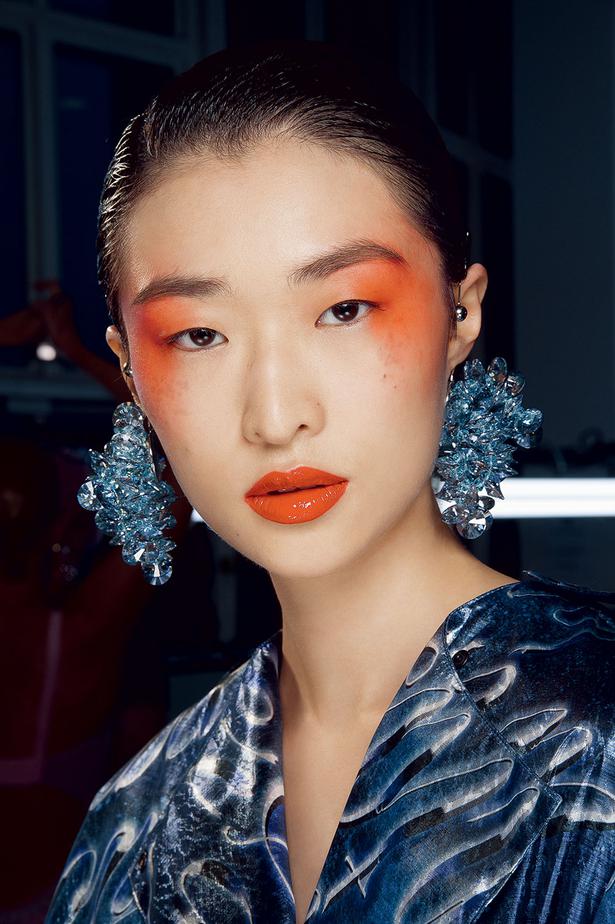 Share this:
More Beauty & Wellbeing / Features & Profiles