Brand to Know: Botaniq
Adelle Rodda has spent two years developing products for Botaniq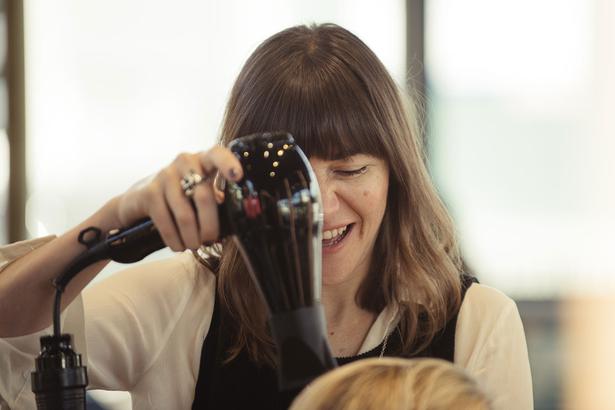 Friday June 24, 2016
Intellectual curiosity and hands-on experi-mentation has given a new lease of life to Auckland hairdresser Adelle Rodda's career.
"I wanted to use my science degree, so it entered my head: how hard would it be to make natural hair products?" Hers was no sudden decision to whip up a few simple formulas. It was a gradual coming together of her varied skills, leading her to research, create and road-test something "for people wanting to rock their hair and keep it natural".
That something is a styling range under the brand name Botaniq. It is very early days for 31-year-old Adelle's venture, but the challenge of crafting her own future appeals. A studio-office space at her Bayswater home has been converted to a laboratory where she hand-makes her products.
Just five items so far, but she has spent two years developing them to deliver salon-standard results. A sea salt spray was first, ensuring it wasn't as drying as many. This was achieved by removing alcohol, cutting back on the salt, and adding silk proteins and a natural gum to condition and texturise hair. Adelle says she wanted a range she would be happy to use on herself and clients.
Botaniq is on the shelf at M11 salon in Newmarket where she works, but she has plans to woo other businesses here and in Australia. "It started off as a passion, mucking round, but [owners] Mobeen [Bhikoo] and Trish [Mathews] at M11 have been supportive."
Adelle — who has a tendency to downplay her own quiet determination — was buoyed by backing from her former employers when at 23 she decided to try tertiary study. Stephen Marr gave her part-time shifts to fit in with her full-time university course, leading to a degree in applied chemistry and microbiology.
She spent several years working, travelling overseas, and living for some months on the Coromandel peninsula before beginning Botaniq.
"I'm a bit of a hippy, environmentally conscious, and I would never have gone down the synthetic route," says Adelle. She believes there is a gap in the salon market for natural but effective products, that also "feel right".
In development are hair and scalp treatments and shampoo and conditioner are to come.
To help in her work, Adelle is doing a cosmetic chemistry diploma, but she has no wish to move into a lab full-time, saying she loves client interaction and the creative side of hairdressing. What encourages her with Botaniq is the potential for her products to help more people do their own hair at home. Plus there's a big spinoff: "I'm enjoying hairdressing more now, that I have the other."

• Botaniq is stocked at M11 salon, visit m11studio.com
Share this:
More Beauty & Wellbeing / Features & Profiles