Brooke Fraser's Beauty Routine
Los Angeles-based Kiwi singer-songwriter Brooke Fraser shares her low-key beauty routine, and the products she loves most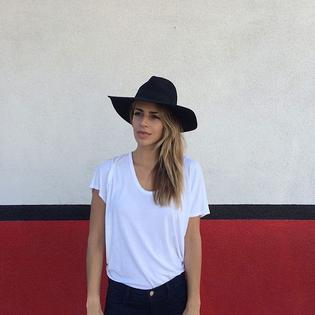 One of New Zealand's most successful singer-songwriters, Los Angeles-based Brooke Fraser is back in New Zealand touring the country this month alongside Bic Runga and Benny Tipene on The Winery Tour.
At the end of last year, she released A Sides, a collection of 14 singles across the 14 years since she signed to Sony as an 18-year-old in 2002, including her hits Something in the Water, Better and Therapy. The striking singer shares her beauty routine, beauty tricks and how she keeps a balanced life between recording, touring and family.
First makeup memories
As an 11-year-old, I didn't have a sense of appreciation for my large Fijian lips, so after my mum would leave for work in the mornings I would sneak into her makeup drawer, take her concealer and put it all over my lips to try and make them disappear. A terrible idea, obviously.
Beauty ethos
Less is more, especially as you get older.
Everyday makeup routine 
I don't wear foundation on a daily basis. My daytime eye cream is Dermalogica's Total Eye Care which has optical light diffusers and diminishes under-eye circles, so I don't usually use any concealer either (unless my 1-year-old has been up in the night).
I'll usually just lightly define and fill in my brows with Anastasia Dipbrow Pomade in soft brown, dust some Nars blush on the apples of my cheeks, curl my lashes and apply M.A.C In Extreme Dimension 3D Black Lash mascara. I always spritz on my signature scent, Le Labo's Santal 33, before I go anywhere.
Top five beauty products 

1. Trilogy Ultra Hydrating Face Cream. My rosehip oil doesn't travel well, so this is what I use as my night cream when I'm travelling. It's the only product I have found that keeps my skin hydrated for the duration of a 14-hour flight.
2. Olay Total Effects. I've tried expensive moisturisers and I don't notice any difference between them and my $20 Olay Total Effects from the supermarket.
3. Le Labo's Santal 33. People will stop me on the street and ask about this fragrance. It's woody and spicy but refined. It's really unique, slightly masculine and quite concentrated, so a single spray will last all day.
4. Trilogy Rosehip Oil. I met a makeup artist many years ago who was 40 but looked 20. I asked her what her secret was and she told me rosehip oil. I've been using it ever since.
5. Dermalogica Total Eye Care. Light diffusers that minimise under eye-circles and SPF to protect the skin. I love this product.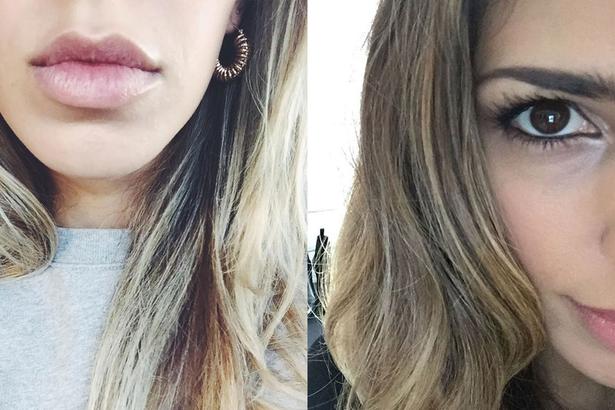 Day-to-night beauty look 
For night I use a Laura Mercier primer on my face and follow that up with Makeup Forever HD foundation (#125). If I need extra coverage I'll use either Benefit Erase Paste (#2) or Nars Radiant Creamy Concealer in 'Macadamia', blended in with a brush.
Depending on what look I'm creating on my eyes, I'll use either Nars bronzer in 'Laguna', Nars blush in 'Orgasm' or M.A.C blush in 'Rosy Outlook', with Nars Illuminator in 'Copacabana' to highlight.
On my eyes I use M.A.C eyeshadow. 'Swiss Chocolate' is a go-to, though recently if I want some shimmer I've been using Charlotte Tilbury's Colour Chameleon pencil in 'Bronzed Garnet', then using shadows to darken the corners and create dimension.
For liner I use Bobbi Brown Long-Wear Gel Eyeliner or Stila Stay All Day waterproof liquid eyeliner, followed by my M.A.C In Extreme Dimension 3D Black Lash mascara and Makeup Forever HD High Definition pressed powder to finish.
Skincare routine 
I'm blessed with pretty consistent skin. The only anomalies that occur are dark circles if the baby is teething or delightful hormonal splotches at particular times of the month.
I cleanse with Dermalogica Special Cleansing Gel, moisturise with Olay Total Effects and dab on Dermalogica's Total Eye Care around my eyes. At night I remove makeup with wipes that have as few chemicals or yucky things as possible, then use Dermalogica Intensive Eye Repair under my eyes, and massage a few drops of Trilogy's Organic Rosehip Oil on my face and neck.
Style icons
I've always loved the way French women approach beauty — it's intrinsic and effortless. Whenever I go to France I always take note of the lack of hair salons around the place. In Los Angeles there's a salon or blowdry bar on every block. In France they don't really care, and they pull it off with perfection. Bare skin, natural makeup, gorgeously greying, undone hair, a perfectly tailored coat and a simple fragrance. I love that.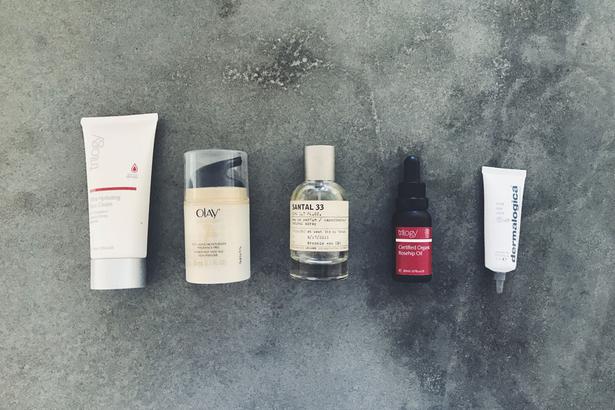 Best beauty trick picked up on the job
Given I don't wear a lot of makeup in my day-to-day life, I do enjoy being able to do crazy stuff with eye makeup on tour. Under stage lights you can really afford to build up strong colour and drama with makeup. My best "trick" however is to always thoroughly remove it all at the end of the night, and to make sure you give your skin time to breathe and recover.
Style and beauty evolution
I would say I've become more comfortable with myself and am less concerned about the things that were real hang-ups for me when I was younger.
I've also discovered style-wise what feels most comfortable and natural for me, and tend to stick with that. Fashion-wise, I gravitate toward all things of the Acne Studios ilk… strong, simple shapes, well-made basics and neutral hues. Locally I'm still a devotee of Juliette Hogan, Zambesi and Stolen Girlfriends Club.
Hair
My hair is coloured by Slim at Ramirez Tran and cut by Stacy Ho at Meche, both in Beverly Hills.
Lifestyle balance  
I found a great balance before I had my first baby, and then when I got pregnant I had severe morning sickness for 32 weeks so it all went out the window. I just did whatever it took to make it through the day (I also toured the entire time). I was getting back on the fitness horse but am now pregnant again, so am back to my "whatever it takes to survive" modus operandi.
Share this:
More Beauty & Wellbeing / Features & Profiles