Brow Beater: Top Tips For Perfect Arches
Celebrity brow artist Damone Roberts shares his secrets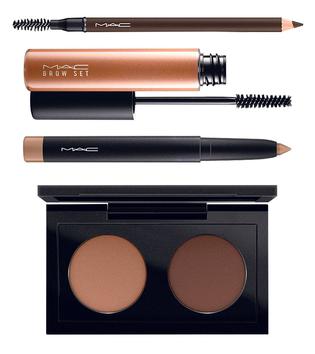 "Kiss the hair" — apply brow products really softly, says American brow expert Damone Roberts. "I don't like people who've got really hard lines, eyebrows don't really grow that way, they are always softer in the front, heavier as we go out towards the arch and there is never a hard line."
So how do you achieve brows like his favourite clients, including Beyonce and Madonna? Start by not trying to copy celebrities, but sorting out your own best shape. Here's his how to:

• If you can get to a professional, see a professional first to get you started on the right route. That way you can clean up in between. Have one brow done first to see the difference a good frame makes in lifting the face. "We call it the 5-minute facelift here in Beverly Hills."
• Plucking, waxing and threading can all be part of a professional brow salon's armoury. Waxing gets the excess easily and tweezing fine tunes the shape. Threading is an option for those who don't tolerate wax. It helps retard growth and picks up fine hairs, but can  be overdone.
• Less is more when it comes to shaping. Commonest mistakes are brows starting too far apart and being over-tweezed. To avoid going too far apart, use the centre of your nostril as a guide, this rule works for everyone. Make sure the ends don't get too thin, taper carefully. From the middle it's not thick and then thin, it's slowly go thinner.
• Face shape plays a big part in determining your best brow shape. With a really strong angular square face, the last thing you want to do is really arched eyebrows because it makes everything look that much harder, so you would soften the eyebrows to balance off the features. If you have a long face you want a straighter brow because it broadens the face. An oval is considered in the world of beauty the perfect face, keep brows in a soft arch.
• Runway trends don't always translate, focus on finding your own best shape. As you age, the basic best shape for you will remain the same, so learn to work it.
• Once the shape is sorted, it is all about using the right products for definition. This should take just a few minutes with a pencil, or a brush and powder. Softly line the top, brush the brows up from the bottom using a spooley and then lightly define the lower line before filling in the space in between. Set with a clear brow gel.
• Tinting is particularly useful for very fair blonde or greying brows, including on men. It picks up fine vellus hair where the wearer thinks there is none, so can make a big difference.
• In choosing brow product colours, blondes should go 1-2 shades deeper and anyone with really dark hair, 1-2 shades lighter. If your hair is grey choose a soft colour in the realm of your original natural hair colouring as this will suit your skin tone best.
• Use whatever products you are most comfortable with. Pencils are easy to handle, but look for a powdery one, rather than anything too hard, and use feathery strokes. If you are handy with a brush, using a powder will give a soft natural look. Coloured brow mascaras are better on thick rather than thin brows, but clear setting gel is handy for everyone to hold groomed hair in place.  
• For an evening look resist the urge to go a lot darker in tone, but make the brow stronger to match more makeup elsewhere on the face. Do this by applying more brow product in your best tone for a deeper more dramatic effect.
Damone Roberts, who has salons in Beverly Hills and New York City, has collaborated with M.A.C on the development of its new Brows Are It collection featuring an extended range of brow products and on counter from May 2. His personal favourites are Veluxe Brow Liner, $40, a powdery pencil which comes in 10 colours and has a spoolie at one end plus the chunky new Big Brow Pencil, $40, in six shades and M.A.C Clear Brow Set, $36.

Read more about about celebrity brow artist Damone Roberts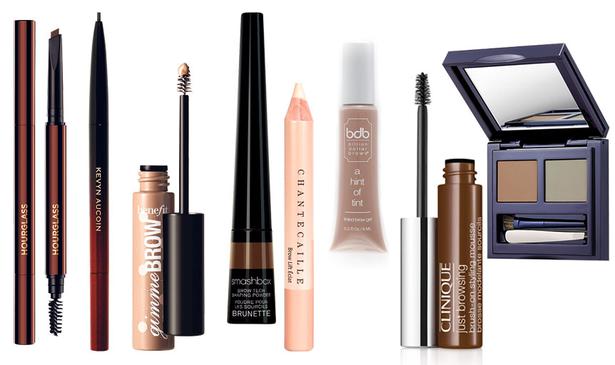 BROW BEATERS: EIGHT GREAT WAYS TO OPEN YOUR EYES (from left to right)
Hourglass Arch Brow Sculpting Pencil, $58. Redheads and platinum blondes are catered for from 9 shades of this innovative powder wax formula. meccacosmetica.co.nz
Kevyn Aucoin Precision Brow Pencil, $47. Makeup artist tool with fine lead point and spoolie brush at other end. In brunette or blonde shades. meccacosmetica.co.nz
Benefit Gimme Brow, $45. Volumise with this water-resistant, buildable fibre gel available in two shades from the brow-wizardry brand Benefit. smithandcaugheys.co.nz
Smashbox Brow Tech Shaping Powder Wand in Brunette, $48. Fine foam applicator helps place powder for natural-looking density. smashboxcosmetics.co.nz
Chantecaille Brow Lift Eclat, $43. Highlight your handiwork with an arch underliner to camouflage stray hairs and define the brow bone. meccacosmetica.co.nz
Clinique Just Browsing Brush-On Styling Mousse, $40. Long-wearing tint in four shades or try Clinique's gap-filling Superfine Liner. Selected department stores and pharmacies.
Billion Dollar Brows Hint of Tint, $36. Brush-through gel disguises greys or enhances, blonde, red or taupe tones. From salons, see billiondollarbrows.co.nz
Estée Lauder Brow Now All-in-1 Brow Kit $90. Portable kit houses two powders with angled brush, magnifying mirror and mini tweezers. Department stores and pharmacies.
Share this:
More Beauty & Wellbeing / Trends