Can Topical Skincare Match The Smoothing Effects Of Injectables?
A scientist claims his latest development could nix needles for good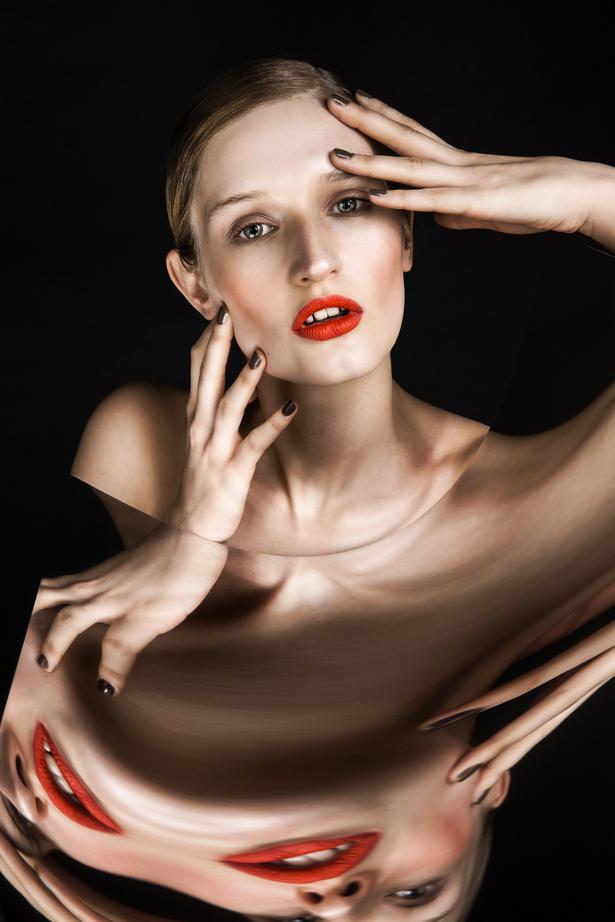 Monday Aug. 1, 2022
In beauty land, it's rare for a product that has existed for almost three decades to experience a renaissance of sorts.
But where Botox is concerned, the original injectable, which became ubiquitous for its ability to "freeze" facial expressions, its popularity has been propelled forward by the pandemic — with a growing appetite for anti-wrinkle injectable treatments spurred on by the advent of video-call platforms like Zoom.
In 2021, the global facial injectables market size was estimated at US$4.77 billion, with a study* published by Fortune Business Insights revealing the market is predicted to grow to US$9.07b by 2028.
Although the appearance medicine aficionados among us can attest to the skin-smoothing benefits of Botox, where does that leave those of us who are needle averse?
For too long, topical skincare has promised to lift and firm ageing complexions, but no skincare brand has overtly made claims to achieve results that rival injectables. That is, until now.
Developed by Dr Sharad Paul, a New Zealand-based skin cancer specialist, author and adjunct professor at the Auckland University of Technology, is No-Tox, a non-toxin, non-injectable, wrinkle reduction technology which was designed with those who wish to wind back the clock (minus the Botox) in mind.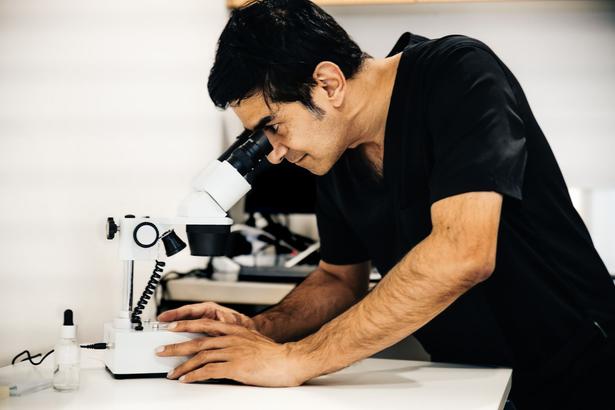 A decade in the making, No-Tox is the culmination of both client feedback and years of research into UV damage that leads to skin cancer and skin ageing, with the unique technology having been blended into two Skin By Dr Sharad serums geared towards wrinkle reduction around the eyes, neck and face.
"I had unique insights into what may help reduce wrinkling and then it was a matter of testing different hypotheses and hunches, and running tests. Therefore, it took several years before we were ready to run a trial," he adds.
Off the back of the clean beauty movement, Dr Paul says many of his patients and clients had been requesting non-toxin-based alternatives for quite some time after learning more about the chemicals contained in injectable treatments. No-Tox is also suitable for those with sensitive skin or pregnant people.
READ: The Cosmetic Tweakments That Are Glowing Up This Year
"My approach to skin cancer surgery is also minimally invasive, and therefore a needle-free option appealed to me," Dr Paul says. "Having said that, many of our customers use our products alongside injectables, so you can use it as an alternative, or also alongside, if you want a more natural look."
The Skin By Dr Sharad Neck + Face Smoothing Elixir, $124, and Eye Smoothing Elixir, $80, can be used twice daily, and to achieve best results Dr Paul recommends applying four to five drops to skin and waiting for it to dry naturally before layering with other skincare. Expect to see a product geared towards lifting the jawline launching soon.
Alongside No-Tox technology, each serum contains a cocktail of vegan, skin-loving ingredients, which aligns with Dr Paul's ethos when it comes to achieving a healthy complexion.
The Skin By Dr Sharad Neck + Face Smoothing Elixir and Eye Smoothing Elixir have sold over 100,000 units in the six weeks since launching in the US market. Photo / Supplied

"I have always had the view that one cannot have bad health and good skin. It is therefore no accident that the products contain things like niacinamide, vitamin C, hyaluronic acid, seaweed and algal extracts — things we know are good for health as well," Dr Paul says.

What do the results say? Trial data published in the Journal of Clinical and Cosmetic Dermatology* revealed that the newly developed serums were able to reduce the depth of wrinkles by up to 22 per cent after three weeks of continued use.

"People tend to notice a reduction in wrinkles in three to six weeks (some people notice much earlier), but the clinical study confirmed progressive improvement at three, six and 12 weeks," Dr Paul adds.

In the first few weeks since its launch, more than 100,000 units of products have been sold in the US, far exceeding initial sales projections and receiving rave reviews online. "From a business perspective it feels very special to have a small Kiwi brand launch in America, and see sales increasing week by week," Dr Paul says.

When he's not busy in the lab or working with patients, Dr Paul is currently filming an international documentary alongside Emmy Award-winning director Nicholas Claxton.

Coming soon to Netflix, the feature-length documentary homes in on the origins of skin colour, and is set across the US, Africa and Korea.

A chance meeting at a literary festival in 2019 saw Claxton and Dr Paul start the collaboration process, but Covid put a prompt halt to filming for two years.

"I am a storyteller," Dr Paul says. "I would say in style it is part Attenborough (natural world of skin — skin colour evolution, mites and bugs on skin, how skin is a window into our health, etc.) and part Bourdain (set in different places — for example, covering cosmetic surgery trends in Korea, tattoos, artificial skin, etc.)."

The documentary's release aligns with the publishing date of Dr Paul's next book. It joins 10 of his other titles across a multitude of genres — including fiction, non-fiction, medical journals and poetry.

See No-tox.nz or Skin.kiwi for more information.

Sources:
* Fortunebusinessinsights.com/industry-reports/facial-injectables-market-100603
**AM, Knight and SP, Paul (2021). Evaluation and Measurement of the Wrinkle-Reduction Performance of a NonToxin Based Topical Skin Serum on Volunteers. Journal of Clinical and Cosmetic Dermatology 5 (1). Sciforschenonline.org/journals/clinical-cosmetic-dermatology/JCCD159.php
Share this: