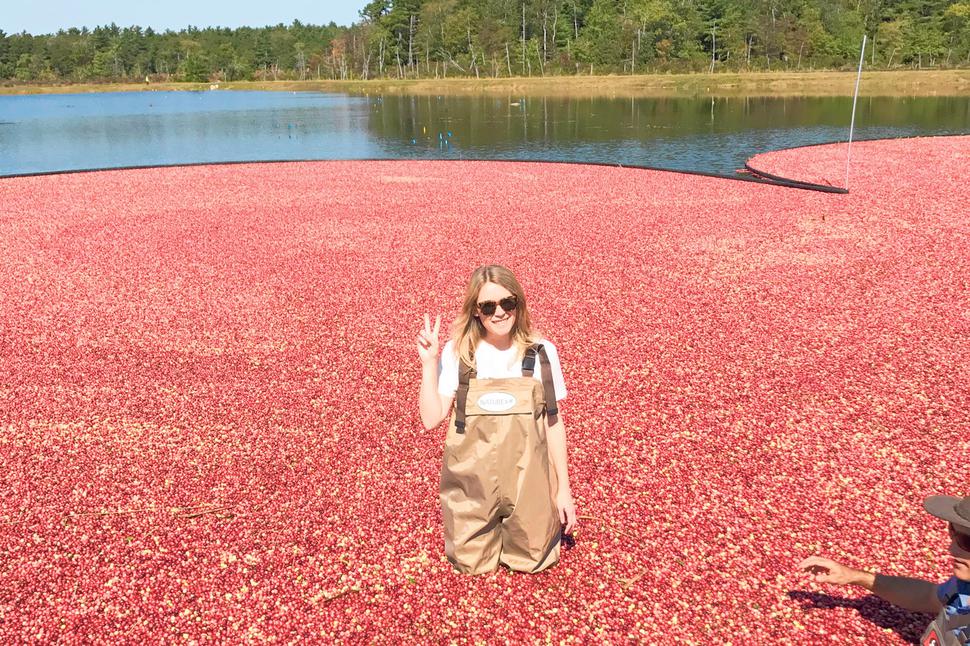 Behind the Scenes of a Cape Cod Cranberry Harvest
A visit to charming Cape Cod offers an insight into Swisse's most popular vitamins
Saturday Jan. 27, 2018
Standing in waterproof waders, in a cranberry bog in Cape Cod, I've never felt further from home. I'm here to discover where Australian brand Swisse sources cranberries for one of its most popular products — part of its long-term approach is sourcing the best ingredients for its multivitamins from around the world.
This charming corner of New England is home to several family farms and bogs — many of which have been here for over a hundred years — and is where a lot of the world's cranberries are grown and harvested.
Cape Cod is also known for its beaches, lighthouses and preppy locals: the Kennedy family had their summer home here and the historic town of Plymouth, where the Mayflower first docked, is 30 minutes away. Polo shirts, seersucker and windbreakers are the laid-back local uniform.
It's practical brown waders, however, that are the look at Bluewater Farm. As we play with floating cranberries and farmer Craig Canning explains how the fruit has been harvested here for many years, the blazing red of ripe cranberries contrasts against a bright, blue sky. People talk about the beauty of the bogs, and photos don't really do it justice.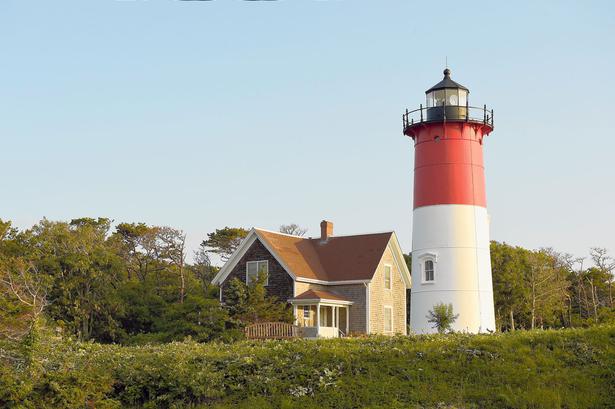 Growing cranberries is a complicated process. Swisse also sources some from Wisconsin and Canada, but the conditions in Cape Cod are, generally, ideal: highly acidic soil and weather that suits the crop's temperamental nature.
To thrive, cranberries need a hot summer and very cold winter, when the flooded bogs freeze over, offering the vines protection and insulation from frosts. At harvest time in autumn, the bogs look like a simple field with berries growing on the vines. The field is then flooded, with machines churning the water to loosen the berries.
This is the most visually appealing, and photographed, part of the process: ripe berries float to the top, turning the fields into a sea of vibrant ruby red.
READ: Swisse Ambassador Nicole Kidman On Self-Care and Success
Pumped into trucks, the berries are taken to nearby processing plants to remove random debris: sticks, leaves, insects and "bog frogs". From there they go to different facilities to be transformed into nutraceuticals, cranberry juice or sauce and more.
In spring, the bogs are drained and go into bloom, with the petals and nodes that fall to the ground eventually turning into fruit.
Cranberry farming is well-established in this part of America, which plays into Swisse's philosophy of sourcing its ingredients from locations that have enduring crops: such as blood orange (for antioxidant support) sourced from Sicily, stomach settling globe artichoke from Spain, or soothing valerian from Drenthe province in the Netherlands.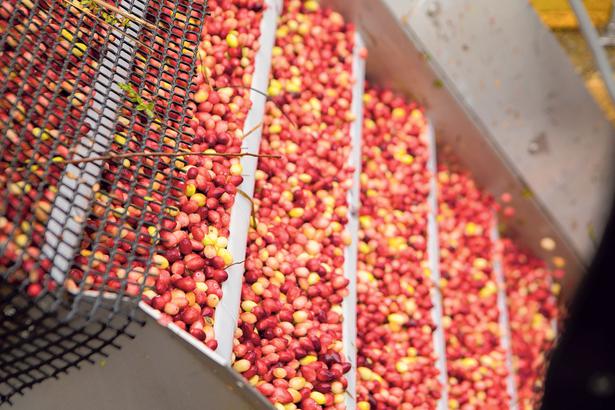 Cranberry is big business for Swisse, particularly in the Chinese market — a key one, with the Hong Kong-based company H&H Group (short for Health & Happiness) acquiring a majority stake in 2015. Swisse's Ultiboost High Strength Cranberry supplement is one of its most popular products.
Why cranberry? Most people know of its reported benefits in supporting urinary tract health and treating UTIs and cystitis. High in antioxidants such as proanthocyanidins, vitamin C, fibre and vitamin E, it also helps protect against potential free radical damage.
Swisse's high-strength supplements are the equivalent of 25g of pure cranberry fruit. That particular product uses a clinically trialled ingredient called Pacran, developed by French company Naturex which focuses on plant extraction and natural ingredients for health and beauty clients.
Many of the cranberries farmed in Cape Cod are processed down the coast in Naturex's extraction facility in South Hackensack, New Jersey, 40 minutes from Manhattan.
READ: 12 Restaurants Worth Travelling The World To See
Here, waders are replaced with lab coats and hair nets as we tour the factory and research labs to see how the cranberry is transformed from fruit to supplement. Processed into a fine powdered form, Pacran makes use of the whole cranberry — not just the skins or juice — rather than an extract.
Swisse has worked with the company for almost 10 years; closely with born and raised Cape Cod local Dan Souza, the vice-president of marketing and sales for Naturex's cranberry division.
Known as "Cranberry Dan" because of his passion, expertise and relationships with local farmers, like most in Cape Cod, he's crazy about the benefits of cranberries.
• Zoe Walker was a guest of Swisse
Share this: