Finding Bliss at Cape South
A new Hawke's Bay wellness retreat has Fiona Ralph blissed out and longing to return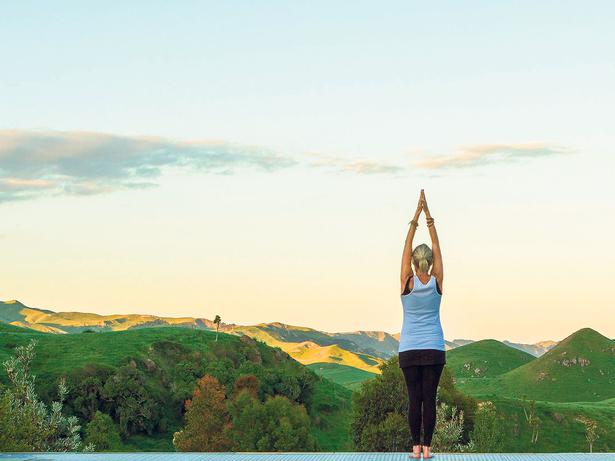 Wednesday Sept. 21, 2016
If I had to sum up the Cape South experience in a word, it would be transformative. Welcoming, healing, relaxing, and transformative — ok, four words.
The recently-opened wellness retreat just south of Napier is housed in a beautifully restored homestead, with views over hills to the ocean. There are just five bedrooms — with luck you may be the only guest. Bookcases line the rooms and sumptuous sofas wait for you to sink into them. I'm handed a freshly-pressed carrot, apple and orange juice on arrival, and instantly feel "at home" as host Blair Morgan wishes.
Blair manages the retreat with partner Cathy Allan, a massage therapist, who wanders in and out, Earth Mother-like, with the couple's 10-week-old baby. Cathy used to manage a health centre in Hastings, where Blair studied natural medicine. They opened Cape South in late 2015 with Susan Wren and Robert Wells, who are based in the UK and Kenya (the plan is to open retreats in these countries in the future). All four are passionate about promoting natural health, and restoring wellbeing in their guests.
The treatments are restorative, to say the least. From my first lithos hot stone massage — two hours of bliss — to my final morning learning the Emotional Freedom Technique (EFT), I'm in a state of bliss. I float from room to room in my robe, a glowing smile on my face. I'm scrubbed, wrapped, moisturised and massaged, taught relaxation and breathing techniques, and led through detoxing yoga poses. I'm so relaxed I even eat dinner in my robe, but bring my dictaphone with me to retain an air of professionalism.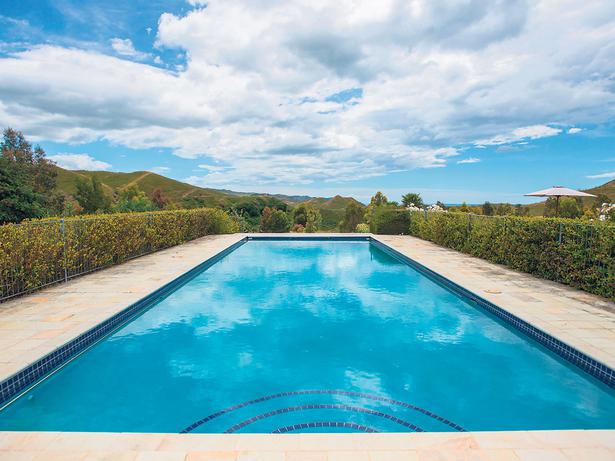 During my naturopathic consultation with Blair, I try to forget he's my host as we discuss stool texture, medications and more. He takes my vitals then devises a plan to restore my health. You know how a GP visit is never long enough, and even an hour with a specialist can feel too short? Imagine a whole weekend with a naturopath — cooking for you, walking you to yoga class and stopping by with a fresh juice (made from a giant carrot you pulled from the garden that day), popping by your room in the morning to drop off a book he thinks you'll like, and sharing the results of your urine analysis over breakfast.
I love this seamless service — it's like having Dr Google on call — but if you don't want quite such a fulltime approach, that's fine, too. You have a bedroom sanctuary to yourself, scattered with crystals, books and pillows. There's a pool, spa, sauna and gym, gorgeous garden, music room and beaches a short drive down the road. I am taken through an inspiring one-on-one session with local yoga teacher Helen in a studio looking out on the bush. She's one of the practitioners who pop in throughout the weekend — from massage therapists to an astrologer/chef and EFT coach — a network Cathy and Blair have built up over years.
Though the weekend is not officially a detox, there is an emphasis on healthy eating and organic vegetarian fare. On one night, a to-die-for raw feast complete with turmeric, lime and thyme-infused soda, beetroot and cashew cheese ravioli, native mushroom tart and raw tiramisu is prepared by local eatery Hapi (see page 22-27). All six courses are as divine to eat as they are in presentation. Local skincare guru Georgina Langdale of Archeus (see page 29) and her husband join us for dinner and Cathy takes a night off from baby, and we laugh like old friends over carrot cocktails and cacaoccinos.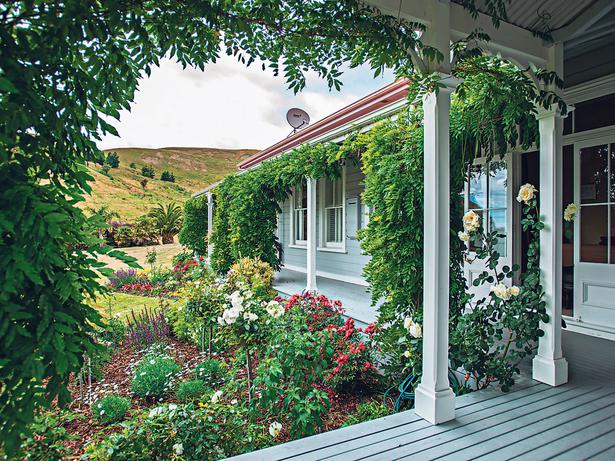 The whole weekend jolts me with the realisation of how much more relaxed I could be in my day-to-day life, and I swear to commit to more downtime on my return home.
Relaxing in the outdoor spa reminds me of nature's healing properties, while eating a rainbow of vegetables at each meal has me committing to healthier eating. Maybe I'll be back to screen time and sweets in a week, but it feels as if the principles I've learnt will have a lasting effect. And if my personalised herbal medicine isn't going down a treat, Blair is just an email away.
I'm thinking of staying in Hawke's Bay — "Journalist Lost at Hawke's Bay Retreat" is the headline we decide on — but I manage to pack up, hug my hosts goodbye and drive to the airport. I can feel the difference in my demeanour, the smile lingering until my plane descends into Auckland. I quickly make plans for a return visit. Houses are cheaper in Hawke's Bay aren't they?
• For more info, visit capesouth.co.nz
Share this:
More Beauty & Wellbeing / Wellbeing