The Do's and Don'ts for Coloured Hair
Celebrity hairdresser Christophe Robin reveals expert tips on how to best care for your coloured hair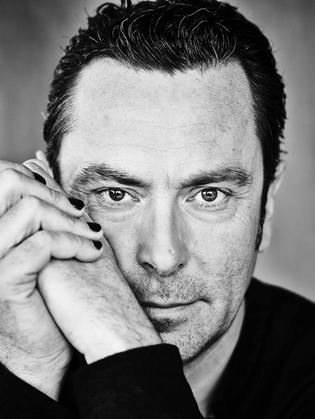 Wash your hair like you would a cashmere sweater, French stylist Christophe Robin instructs down the phone. "Don't rub." And definitely don't over-wash.
Instead, make the time for some deep care each week, he advises, to avoid having to overload on styling products. Disguising hair health issues and damage from colouring and sun is, he says: "Like putting makeup on bad skin."
Best avoid. When the man who has maintained French film legend Catherine Deneuve's creamy mane for decades is declaiming, it's worth listening.
Celebrities, he says, are easy to work with. It's their job to look good, so they take advice. "People in the street, don't. They might take care of their skin, but they don't their hair, so we have to do a lot of education."
In between colouring the likes of star Francophiles Kylie Minogue and Kristin Scott Thomas at his Parisian salon and tending to homegrown actors Eva Green and Juliette Binoche for the red carpet, Christophe has developed his own haircare range.
READ: A Basic Guide to Being French
During a recent promotional trip to Australia, he spoke to Viva about successful colouring tips and why you should switch from conditioner to using treatment masks without silicone.
Christophe, who favours natural ingredients, says, for good colour, salons do still need to use strong chemical products to cause lift. This lets pigments to penetrate the hair shaft and last, rather than wash away. That's where good aftercare comes into it.
They [silicones] create superficial slick, but do not repair and they can block scalp follicles. Although common in big-brand styling products focused on look rather than condition, they have no value at all in cleansing, he says. Yet they remain the main ingredient in many conditioners and some shampoos.
Christophe does not use silicones, saying they cause product build-up on hair, leading people into a cycle of over-washing. "The scalp can't breathe, right away you have greasy hair and greasy hair is a first sign of hair loss."
If people do use styling products with silicones, his advice is to focus application away from the scalp and remove any build-up by thorough but gentle shampooing.
READ: How the Hair Industry is Moving Towards Sustainability
Products with the correct pH and ingredients chosen for long-term benefits, rather than short-term effect are needed to "give back to the hair." His new hydrating range contains plant oil and aloe vera. The shampoo is thicker than most to promote fuller, stronger hair. A favourite summertime mask contains prickly pear seed oil.
"You take a little coffee spoon . . . " he says, explaining how much to apply. "I don't like conditioners as much, as they coat your hair, but a mask penetrates your hair".
His only needs to be left on for 30 seconds, although if hair is especially dry or after swimming, a minute is recommended.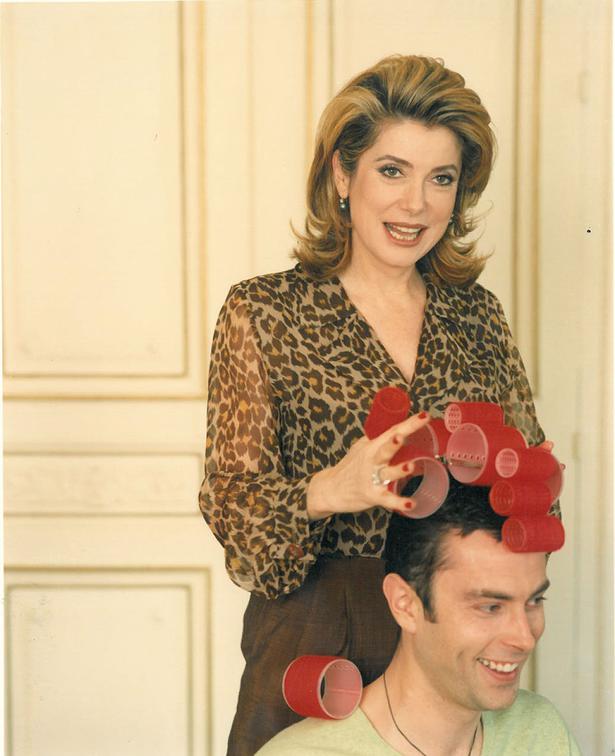 When it comes to colour, Christophe isn't enamoured by showy trends like rainbow hair, given damage and porosity from over-processed hair can take a year or more to correct. Instead, he focuses his skills on assessing what will most enhance a client's natural colouring, especially her eyes and complexion.
"When a woman is ageing, she thinks she should be much blonder, but a very pale face frame can show dark circles [under the eyes]."
A little contrast between hair and skin is good, says Christophe. As a guideline, women with pale skins need warmer hair tones against their complexion, but those with redness or pinkness in the skin, should not draw attention to this with redness in the hair, instead, they should opt for cooler tones and beige blonde.
Brunettes need to be particularly careful of coloured hair that turns brassy and so wearing a hat in the sun is sensible.
READ: The Best Men's Hair Pomades
To enhance light eyes, Christophe says go lighter with the hair; but if eyes are dark, beware making hair too light or the eyes will become like black holes.
"Usually I don't like to see a beautiful colour, I like to see a beautiful woman," says the Frenchman.
• Christophe Robin haircare is available in New Zealand for the first time via local beauty website start-up inesstore.com
Share this:
More Beauty & Wellbeing / Features & Profiles