Blogger Carmen Hamilton's Beauty Routine
Australian digital influencer Carmen Hamilton, also known as Chronicles of Her, is in New Zealand this week. Here, she shares her beauty routine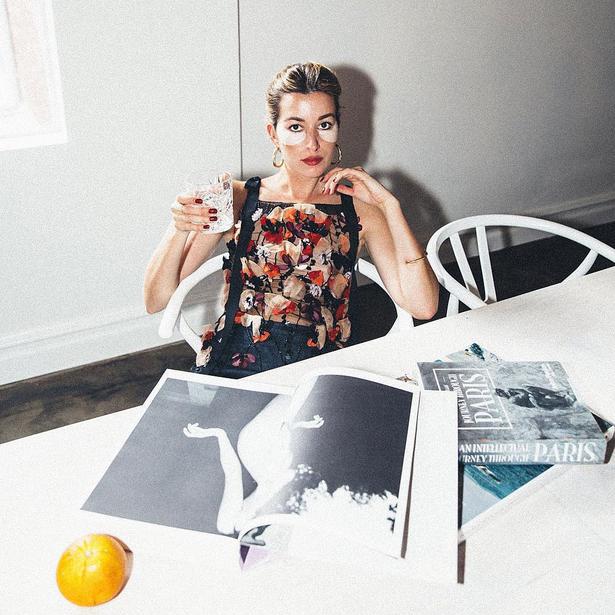 Thursday March 30, 2017
Carmen Hamilton, the stylish blogger behind Chronicles of Her, is in Auckland this week for Heart of the City's 4 Days of Fashion in the City.
It will be the 28-year-old's first time in New Zealand. While she is here she'll take part in two fashion events. The first is on Friday night at Coach's Queen St store, where Carmen will share her styling tips featuring pieces from the brand's Spring 2017 collection. On Saturday, she will be at Moochi's Vulcan Lane boutique to attend the Moochi Beauty Sessions.
Carmen launched her blog in 2011 as a hobby while studying, hoping it would land her a job writing for a fashion magazine.
"After a few years working for other people, the blog eventually grew to a point that I knew it was time to stop everything else and focus on doing my own thing," she says. "I've always been a bit of a tech geek and I can't imagine myself working in anything but the digital space."
With the blog, she has partnered with the likes of Gucci, Jimmy Choo, Estee Lauder, Matchesfashion.com and Topshop, and later this year will release a collection with Australian brand Hansen & Gretel.
The Bondi Beach-based style star has always loved New Zealand brands like Karen Walker and Stolen Girlfriends Club, but thinks New Zealand has always been a quiet achiever in the global fashion industry.
"It's really making its mark now, more so than ever. There are so many great brands emerging from New Zealand that are being recognised on a global scale - like Georgia Alice and Paris Georgia Basics - which is really exciting."
Here, Carmen shares her beauty routine, beauty tricks and how she keeps a balanced lifestyle.
First makeup memories
My sister and I both did dancing from a young age, so I've always loved dressing up and having my makeup done. My sister studied every genre of dancing, so I used to love watching my mum do the different stage makeup for ballet, jazz, contemporary etc. 
I also remember growing rather fond of my mum's makeup drawer, and I would sneak in and use her products thinking she wouldn't notice. I'd obviously break things and waste a lot, and one day she figured it out and I was in a lot of trouble.
Beauty ethos
I'm all about enhancing what I have, not trying to change it or cover things up. I think it's really important to celebrate individuality and play up the features that make you 'you'.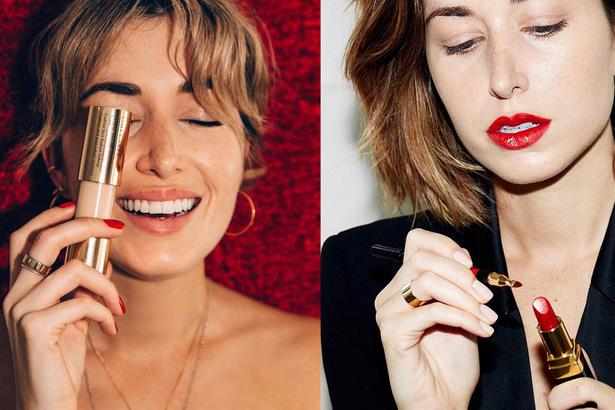 Everyday makeup routine 
In the morning I just wash my face with water, then apply Aspect Dr Multi B Plus Serum. Following that, I'll use a 50+ sunscreen and sometimes Benefit's The POREfessional to prime my skin for makeup. Then I use Estee Lauder Cushion Stick foundation to even-out my skin tone. 
If I have a shoot or a long day ahead, I'll use the Estee Lauder Double Wear foundation for more coverage. I conceal around my nose with M.A.C Studio Finish Concealer and camouflage darkness under the eyes with Benefit Erase Paste. 
At the moment I'm using Stila Stay All Day Bronzer, but I also love Nars The Multiple in South Beach for faking a bronzed glow. Then I'll put Napoleon Perdis Total Bae Use It Lip and Cheek Tint on my cheeks and lips. 
I shape my brows with Hourglass Arch Brow Pencil, then brush them up and set them in place with Eyeko Brow Gel. 
I wear contact lenses so I usually don't wear anything on my eyes, but if I have a shoot I'll put Chanel Les 4 Ombres Eyeshadow (the light brown shade) along my lower lash line and on my eyelids in the crease, followed by a bit of Estee Lauder Sumptuous Extreme Mascara. Then I use Mecca Cosmetica Enlightened Illuminating Balm on the high points of my face (cheekbones, brow bone, down the nose and my cupid's bow). I finish it all off with RMS Beauty Lip2Cheek in Illusive on my lips. 
Day-to-night beauty look 
At night I'll add the darker shade from the Chanel Les 4 Ombres palette to intensify the eye and add an extra coat of mascara.
Depending on my outfit, I might add lipstick - usually Hourglass Opaque Rouge Liquid Lipstick in Icon or Estee Lauder Pure Colour Envy in Insolent Plum.
Top five beauty products
Estee Lauder Cushion Stick foundation - because it really brings my skin to life and the cushion stick application is super convenient.
RMS Lip2Cheek in Illusive - I love the matte finish of this cream product, and the fact that I can use it on my cheeks and eyes as well.
St Tropez Instant Tan Face & Body - I never have time to fake tan (or get to the beach) so this instant tan is my saviour when I have an event to attend. The colour is so natural and instant. It doesn't rub off on clothes and will stay on for a few days if you want it to.
Aspect Retinol Brulee - I love what this product does to my skin overnight. After one use I always wake up with more even-toned, dewy skin.
Estee Lauder Advanced Night Repair Concentrated Recovery PowerFoil Masks - the only sheet masks I've ever used that actually make a huge difference instantly. These masks give my skin a post-facial glow in 10 minutes. They're perfect to use before an event or a night out. 
Skincare routine 
I have combination skin and it's also quite sensitive. My skin has really changed in the past few years. It used to be dry and prone to eczema, but now it can be oily and I get breakouts.
I've been seeing facialist Melanie Grant here in Sydney for microdermabrasion and Omnilux light therapy. I've found this has made a huge difference to the overall texture of my skin. 
At night I'll remove makeup with CosMedix Purity Solution, then cleanse with the Purity Clean Exfoliating Cleanser. I also use Cosmedix Serum 16 at night.
WATCH: Carmen's Fashion Week Essentials:

Style icons
I don't really reference one person in particular, but find that I'm inspired by women I encounter on my travels all the time. In terms of street style, Alexa Chung and the girls from The Attico are my favourites right now.
Best beauty trick 
Press a creamy lip colour (two shades darker than your natural lip colour) onto your lips and then rub them together so the product bleeds just over the edges. Blend it a bit if necessary. It will seriously make your lips look twice as full instantly.
Style and beauty evolution
I've figured out what works for me, and I stick to it. I feel my best in a black boyfriend suit with textured hair and minimal makeup - you'll find me in this 90 per cent of the time.
I generally like to look more undone now than in previous years. Rewind 10 years and I was wearing lots of eyeshadow and fake eyelashes out on the weekends - you won't find me doing that anymore!
Lifestyle balance
Diet is really important to me, so when I'm not travelling I try to eat clean and gluten-free.
I usually wake up around 5am, have a green smoothie and then some apple cider vinegar in water.
For lunch I'll have a salad or a soup and then I go out for dinner most nights because it's pretty late by the time I get home from the office. I try to walk at Bondi Beach in the morning if I have time - mostly to clear my mind and get some fresh air. 
Hair
I usually wash my hair twice a week. Siobhan Fryer at Salon X in Sydney has coloured my hair for years. I wouldn't trust anyone else. She is the best. Nick at the same salon usually cuts it for me.
Most of the time I'll let it dry naturally, but if there's no time for that I'll do a tousled blow dry, then finish it with some texture powder through the roots and ends.
Be inspired by the good things in life. Sign up now to receive emails from Viva, and twice a week you will be sent the latest news, profiles, videos, fashion shoots, competitions and more.
Share this:
More Beauty & Wellbeing / Features & Profiles