The Inspiration for Miss Dior Perfume
Christian Dior's Miss Dior fragrance - named for his sister Catherine - also celebrates its 70th birthday this year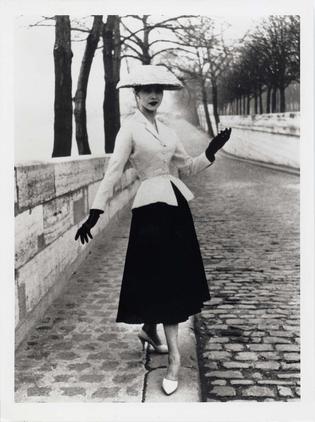 The New Look was the fashion moment that helped women twirl off a little post-war austerity 70 years ago. The ultra-feminine silhouette unveiled by couturier Christian Dior in Paris in 1947 was a sensation internationally.
The famous Bar suit at the centre of the collection is still a staple — albeit in more relaxed cut — of the House of the Dior. So too Christian Dior's first fragrance, launched at the same time. Miss Dior is as feminine as the full skirts and nipped-in waists of what was dubbed the New Look.
With its distinctive green floral character, Miss Dior soon won the hearts of women and was worn by stars, including Grace Kelly and Sophia Loren. Its success laid the foundations for the expansion of the profitable perfumery arm of the Dior business, so helping ensure the enduring success of the whole house and propelling its expansion into makeup and skincare.
Over the years, fragrances from Miss Dior through Poison and J'Adore have helped define the style of the times, underlining how the worlds of fashion and beauty are so inter-twined.
The heritage of Dior couture and perfumery are being celebrated in a major exhibition that has just opened in Paris. Christian Dior: Designer of Dreams will run until early 2018, also featuring stunning photography capturing the makeup artistry of Serge Lutens, Tyen and incumbent creative director Peter Phillips.
Behind the beautiful gowns, striking images and limited-edition Baccarat crystal fragrance flacons on display, the fascination is in the details.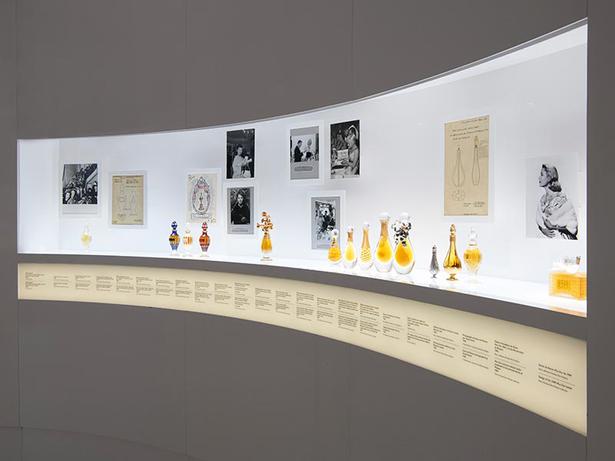 Christian Dior's sister, Catherine, for whom Miss Dior was named, is worthy of her own exhibition. She certainly didn't spend her life wafting around in tulle.
During World War II she was an agent of the French Resistance. In 1944 she was arrested and sent to a concentration camp, only to be liberated a year later, returning to Paris emaciated. She was later awarded the Croix de Guerre.
Post-war, Christian's adored little sister worked in the flower trade, attending the Halles markets in Paris, buying and selling blooms from the south of France and overseas. A keen gardener, she moved to Provence and cultivated fragrant blooms well into her old age, while also doing much to keep her brother's legacy alive.
Catherine died, aged 91, in 2008. Tian, as she called her big brother, was 52 when he died of a heart attack, just 10 years after launching his fashion house at 30 Avenue Montaigne and the New Look collection.
The fragrance he debuted in tandem with the New Look apparently got its own youthful moniker when Dior and his muse Mitzah Bricard were testing scents. Catherine walked into the room to the exclamation: "Ah here's Miss Dior".
Through serendipity, an enduring tribute was fittingly named after a spirited woman.
• Inside the Exhibition Celebrating 70 Years of Dior
Share this:
More Beauty & Wellbeing / Features & Profiles