Celebrating 30 years of Servilles
It has been 30 years since Paul Serville first put his name on a salon and, says beauty editor Janetta Mackay, he remains a driving force in the industry he loves.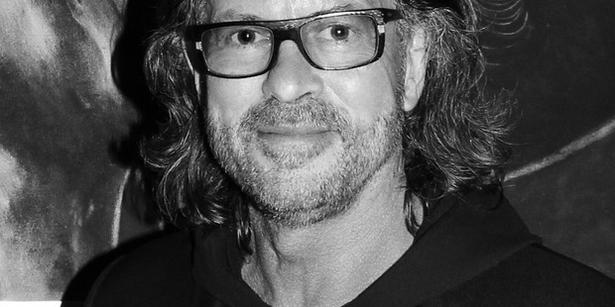 Wednesday Dec. 17, 2014
"People usually pick I'm in the creative industries," says Paul Serville, who these days is as much born again businessman as leading hair stylist. Under the cuff of his white business shirt and over the collar of his dark Dior Homme jacket are the tell-tale signs that he is equal measure controlled self and self-expression.
"I just love jewellery," he admits, showing a fistful of chunky silver rings and revealing a wrist encircled in more hardware and leather ties. "At home I've got a jewellery drawer."
The latest acquisition is a Moroccan coin ring, picked up on a quick trip he made there this month with a London-based daughter.
With his flowing hair and stubble, there's still a hint of the pirate in his appearance, harking back to a time when Serville, performing on the platform, would have worn his shirt billowing free as he wielded his scissors to another national hairdressing title. These days, the shirt is Working Style and tucked neatly into his cropped Prada jeans, worn with sockless Y-3 Yohji Yamamoto for Adidas trainers.
We are chatting in the seventh-floor Queen St boardroom of the Servilles Academy, sitting on Charles Eames chairs and looking across to Albert Park. Serville's designer style shows why no-one would mistake him for a suit, but he is no stranger to the corporate world.
His business savvy - built up over more than 40 years in what he first calls his trade then corrects to profession - saw him last month named as Wella's global business ambassador. It is quite a coup for a New Zealand-based anyone to be singled out to travel the world as an exemplar of industry best practice.
And it's hard not to think that if he was a sportsman, film-maker or software developer and had won similar international recognition we would be hearing rather more about it locally. Still, they made quite a fuss about it in a glitzy ceremony at a yacht club in Monaco.
"A great place to go," says Serville, "for everyone who wants to feel poor."
The Wella gig, which follows high-profile work with L'Oreal Paris, before his salon chain and training establishment switched allegiances, see Serville as one of a trio of international expert educators for the Swiss-based German hair company, now owned by multi-national giant Proctor & Gamble.
He will join a creative director and a colour director planning and implementing worldwide programmes. The business modules will be partly based on those Serville has successfully introduced to his own salons and offers as courses both here and overseas.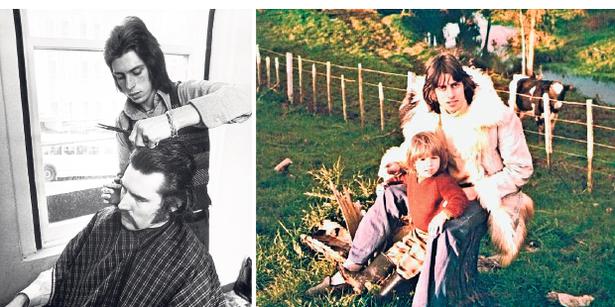 "Our programme is hugely extensive," he says, and is part of the reason Servilles was named three times in a row as the best Australasian training establishment at Hair Expo.
He produces more than 300 graduates a year, including a large number from China, all schooled up for salon work and, he hopes, inspired with the passion for the industry that has stood him in such good stead. "I feel a bit like a sparrow feeding the birds."
Serville hasn't always felt so confident in his mission and says in his earliest days he "felt almost embarrassed about being a hairdresser."
"I never ever thought about being a hairdresser until I had a haircut that felt amazing. My mother said 'Well school's not really happening for you, so get a job'."
It was 1968 and the small Victoria St salon - that opened his 17-year-old eyes to the transformative power of a good cut - said no vacancies. He got in by volunteering to work for free initially. A few years after finishing his apprenticeship he owned the place and was married with two children.
In those days there were few male stylists and much of the work was still wash and sets, with the London-led hairdressing revolution taking a while to trickle Downunder. In the 1970s, Serville owned Crimpers, a trendy city salon where the blow-dry fad he was told wouldn't last started to take off. Some of his current clients still date from those days, with Serville still aiming for a day a week "on the floor."
He sold two salons in 1978 and headed for London for a stint before returning fired up. By 1984 he was ready to put his name out front and opened the first Servilles in Takapuna, followed by another in Albert St. There are five now.
In the 1990s Serville won a slew of hairdressing awards and I wonder if he might have wanted to chance his arm in making it big overseas. He laughs: "Five kids kept me grounded."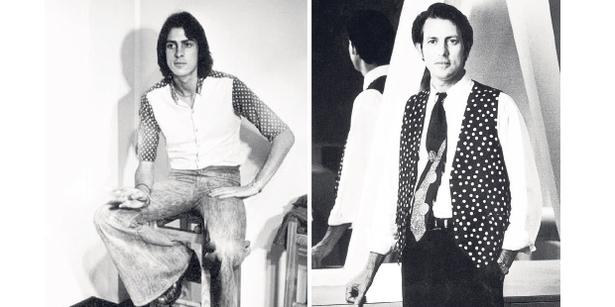 But there has been plenty of travel and these days his creative outlet is in directing hair campaigns and being entrepreneurial, so there are no regrets. "I've touched a lot of people's lives along the way, it's been a lovely journey." Clients have become friends and work and social life are as one.
"My first salon, I earned $500 a year, now there are people out there that charge $500 a haircut."
At Servilles the top price is $150 for a creative director and from $100 for other stylists. Hairdressing, as a service industry, has held up remarkably well through economic ups and downs, but consistently delivering looks clients love is vital to the success of individual salons, says Serville. That's why he is big on education and has stepped back from an earlier foray into franchising and a sideline of opening a spa.
In 2006 he took stock of his whole operation, which up until then had been run with business partners. "From the outside we had a great business, but from the inside we were not really making enough of the business."
A healthy annual turnover of $16 million disguised the fact that profits weren't so flash. Serville didn't like the direction the company had been heading in and decided: "I had to live and die by my own sword."
He bought out his partners, appointed a new chief executive from within the company in Jackie Allum and the pair studied the practices of top companies around the world. They set up a board of consultants and started focusing more on business planning and computerising operations and staff engagement.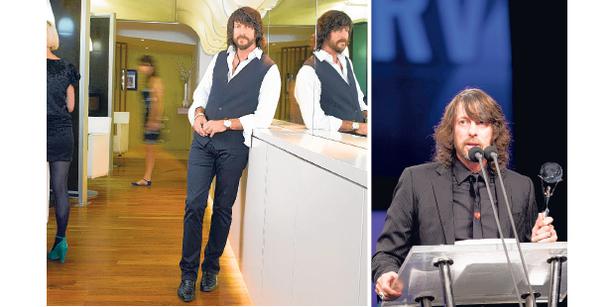 Servilles sailed through the recession, convincing them they were on the right track. The average staff retention time is now about 10 years, which in an industry with a young workforce is notable. Many are graduates of the academy's two-year course and most spend another two years working the salons before they take clients.
"The craft has not been getting better, we spent years and years training, now it's how quickly can I feature on a platform," says Serville of the attitude of some young hairdressers who want to be stars before they can shampoo.
But he's full of praise of a surge of new kids coming through and says training standards are generally high. It just takes a bit of time and education for the next generation to realise that clients expect a first-class service. "The role of the hairdresser is to influence, train and teach the client," he says.
"As a stylist you're an image-maker, you're a therapist in the way you have to look at what makes this person different. A hair health professional, a spirit lifter, an influencer.
"You're not just there to cut hair."

DATING HIMSELF
Paul Serville plays style association by the decade, starting with the one during which he grew up as a teenager on the North Shore and then began his working life as a hairdresser.
1960s
Beehives and the Beatles, Bodgies and Widgies, then bobs and guys hair getting longer.
1970s 
Dressing up, baggy clothes, platforms for guys and girls. Flares and structured hair, more but different bobs, then in the late-70s slash and smash cutting and products starting to arrive.
1980s
Perms of every sort: stack perming, then shake wash and leave, to body waves.
1990s
Glam rock. Colour and highlighting. By the late 90s more "dressing", undercutting and disconnected cuts.
2000s
Shaving and undercutting. Big hair.
2010s
Extreme colour and beautiful pastels. Amazing products.
Share this:
More Beauty & Wellbeing / Features & Profiles