Celebrity Brow Expert Damone Roberts' Tips
Janetta Mackay goes under the tweezers of a celebrity brow artist with real star pedigree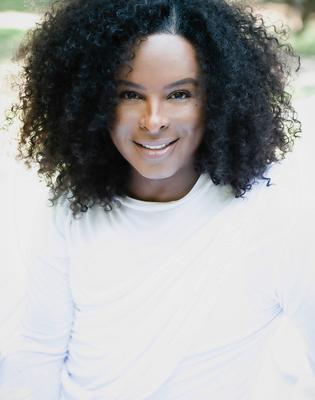 True Hollywood story: If Walt Disney's animators had swapped the brows of Snow White with those of her conniving stepmother, the beloved fairy tale would have taken on an entirely new twist. Thin, high and angled arches are short-hand for mean queen, says brow expert Damone Roberts. A wide-apart soft sweep denotes innocent appeal. Switch brows and redefine character, he says.
"Our faces are a picture and I really think that eyebrows are the frame to the face. You can completely transform a person's features through the eyebrows only."
This stuff is his stock in trade and Roberts has learned it so well that his Beverly Hills studio is a speed dial away for some of the entertainment world's biggest stars. Growing up, Madonna was a poster on his wall, now she is a long-time client.
Beyonce is a favourite and Robert Downey Jr has been booking in to get movie-ready for more than a decade. The beauty industry renown of Roberts is such that in America he has been the answer to a Trivial Pursuit question, a clue in the TV quiz game Jeopardy and an Oprah adviser. The pistachio green of his salon wall even inspired a sell-out O.P.I nail lacquer shade named in his honour.
Right now the man that style magazines have dubbed the King of Eyebrows is hovering above me, suggesting that at my convenience I should visit his. Turns out that on his bathroom wall are the signatures of Channing Tatum, Megan Fox, Ariana Grande and many more.
First up, however, I'm keener to inspect myself in a mirror. I want to see what he's been doing to my brows while I've been reclining, trying to follow the path of his pinkie ring as I've been waxed, plucked, brushed, pencilled — and charmed.
Roberts decided to specialise in brows early in his career. At the time he was a young makeup artist for M.A.C; now he has his own salons in Los Angeles and New York and has collaborated with his old employer on the development of an extended range of brow products.
"Brows really are the most important, under-estimated feature on the face, hands down," he tells me. "They change everything. Even without a touch of makeup, if the brows are shaped properly it really transforms a face ... brings structure to it.
"The right eyebrow shape can literally take 10 years off the face, can take 10 pounds off the face.
"We call it the five-minute facelift here in Beverly Hills."
Whom, I inquire, would he most like to give a quick "facelift" to?
"I'd like to get at the Princess [Catherine, Duchess of Cambridge]. I think she's such a beautiful girl, but I think that the frame is not appropriate. It could be a lot better than it is presently.
"She's a stunning lady, but they're a little too straight and a little too dark. I think they need to be a little softer and little wider."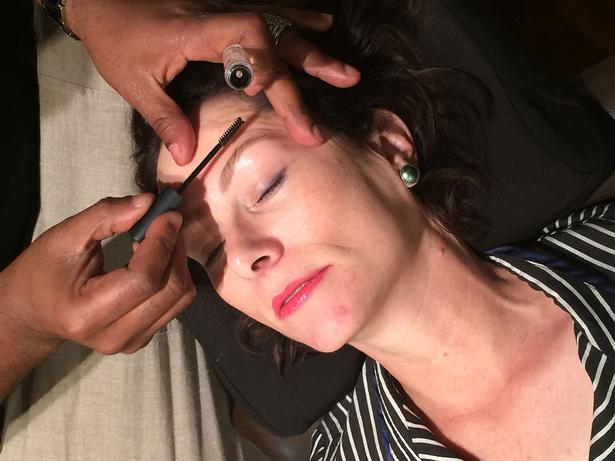 America's First Lady Michelle Obama could do with tweaking as well, apparently. "They could still be a little thicker, to be honest with you."
Judging by the way his clients pop over to say hello and his staff swing by to ask advice, there's no bitchy subtext to his assessments. He is spot on in telling me that I will be pleasantly surprised that my own brows still have plenty for him to be working with.
"I think they are thicker than you realise, they just haven't been shaped right and it's essential to have the right product, something soft and warm. The shape is there, but we are just going in between the lines."
He likes to "kiss the hair' with a powdery pencil, adding depth and dimension, but methods and products chosen vary from client to client. Red carpet application requires longevity, whereas for everyday, women want quick and easy solutions, he says. No cookie cutter stencils or permanent tattoos on faces that change with time though.
His first step is get a "bird's eye view" of the structure of each client's face. "That's why I get you to lie down, so I can determine exactly where your frame should start. Is it even, where does it arch, where should it end ... make sure it all works together. I look at the cheekbones and the angle of the eye."
Social media and models like Cara Delevingne have helped the public catch up with the strong fashion focus on the brow.
"You start doing clients like Beyonce and they talk about how much you changed their lives by doing their eyebrows and of course everyone else wants to go and get their eyebrows done too."
The downside of this buzz, as Roberts sees it, is that a lot of people want celebrity copycat brows that might not suit them.
"Women tend to want to go with whatever is trendy at the moment. What I always try to teach them is, yes, Angelina Jolie has a beautiful brow, but you're beautiful too, let's bring out your best version of who you are.
"Once they see that, they're 'oh this is actually quite nice as is'."
Los Angeles has long had more than its fair share of brow specialists, but the proliferation there makes sense, given it is home to so many makeup artists and performers who understand the transformative power of appearance. Men included.
"Robert Downey Jr — he's my secret crush. He's just such a nice guy," says Roberts. "He realises the importance of brow, he never goes on camera without getting his brows done with me. He sees the difference of it."
Channing Tatum it transpires gets his "very fair" brows tidied and darkened.
Actors rely on more than dialogue to get their message across, explaining why they particularly benefit from well-framed eyes. "They convey a lot more ... and with brow movement," says Roberts.
As to his biggest brow challenge and his favourite brows, Roberts enthuses: "I love beauty, the world I've built this business in and being part of the creative process. I love working with Beyonce because she's always challenging herself to go to another level. I love working with Madonna. Madonna is the queen of transformation. I was working with her when she was studying Marlene Dietrich and the next week we were studying cowgirls.
"I love that, and it starts with the eyebrow.
"She's smart enough to realise that's where it all starts and I love that." She's also one determined customer who knows exactly what she wants. "I just have so much respect for her."
Undeniably at the top of his game, Roberts now enjoys educating women in a little of what he has learned over more than 20 years.
"Everyone's brows are salvageable. I believe that," he says.

• The M.A.C Brows Are It collection is on counter from Monday.
Share this:
More Beauty & Wellbeing / Features & Profiles