Gigi Hadid's Makeup Artist Patrick Ta Shares Five Beauty Hacks
His list of celebrity clientele reads much like the little black book of Hollywood starlets. Here, the Shiseido colour expert reveals his new season makeup tips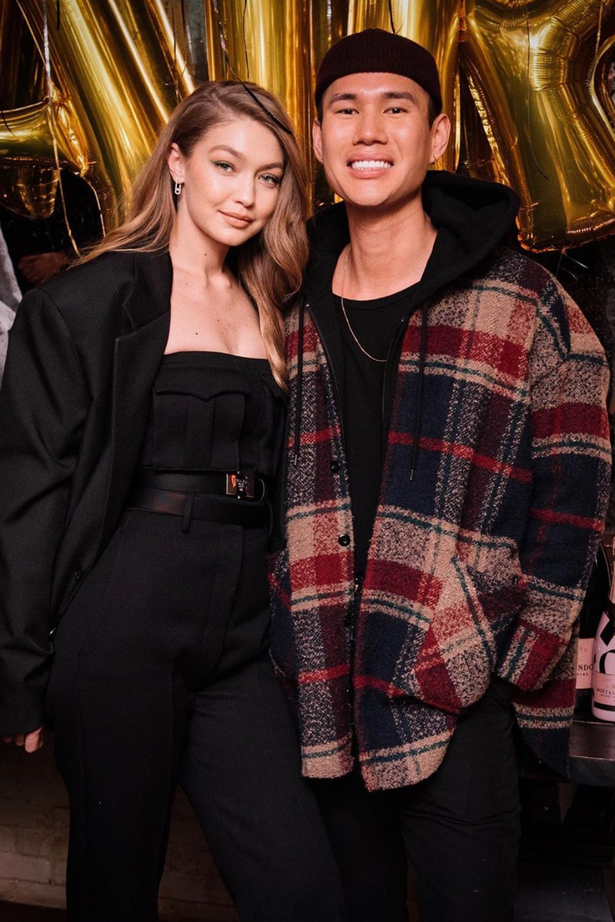 Wednesday March 20, 2019
He's the man behind some of the most enviable beauty looks you've spotted on the red carpet and your Instagram feed. Patrick Ta's use of the social media platform saw the freelance makeup artist accrue a long list of celebrity clientele that could fill my entire word count alone.

READ: Meet Fashion's Favourite Makeup Artist, Val Garland
Now one of the most trusted glamour gurus in Hollywood, the 28-year-old has amassed more than one million dedicated followers on Instagram and counting.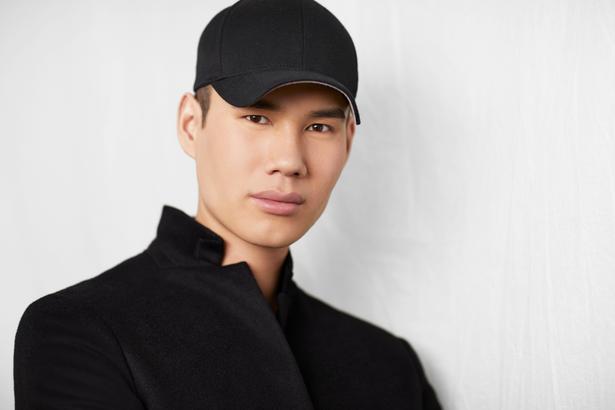 It was Pretty Little Liars' actress Shay Mitchell who first spotted Patrick's signature glowing, airbrushed aesthetic on Instagram, recruiting him to create her next red carpet look. Over the next three-and-a-half years, his social media following skyrocketed from 6,000 to 760,000 followers, and other celebrity collaborations followed.
READ: What Nobody Tells You About Becoming An Accidental 'Influencer'
He's the self-taught makeup artist responsible for Bella Hadid's graphic winged eyeliner, Olivia Munn's ascension into high-impact colour, and Kaia Gerber's sculpted jawline – thanks to a swipe of his fluffy brush.
While he's not one to play favourites, Patrick says he's grateful for clients who like to get a little experimental while sitting in his makeup chair, with notable mentions going to Shay Mitchell, Gigi Hadid and Adriana Lima. These beauty buffs make easy work of Patrick's day job. "I'm grateful that my clients love makeup as much as I do," Patrick says.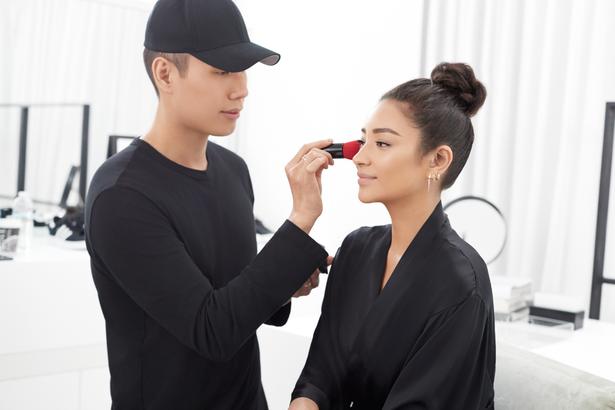 "I love my job and all my clients, so it never really feels like I'm working when I'm with them," he says. The only downside of spending all day, every day with Hollywood's hottest? "The amount of travelling I do can get tiresome, but it's worth it," says Patrick.
Patrick inked a contract with global makeup giant Shiseido in August last year, when he was named as the brand's global colour artist. Now, the insta-famous face painter unveils the launch of Shiseido's bold new Controlled Chaos Mascara, as seen on American actress Rowan Blanchard. Available in three jewel-toned shades as well as blackest black, Shiseido Controlled Chaos mascara is on counters now and retails for $61.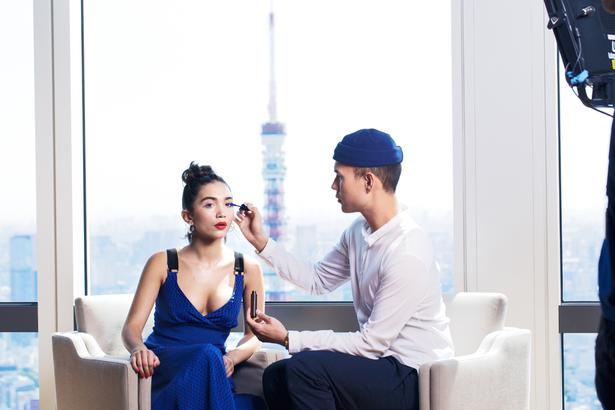 Patrick told Allure magazine: "you can also do some colour-blocking with colored mascara," and recommended pairing blue lashes with orange lips, or purple mascara with a bright pink lipstick. 
It's this same return to colour, Patrick says, that is set to inspire some of the biggest colour trends in makeup this year. "Neon's are huge this season. From pink to green and yellow, you're going to be seeing a lot of colour," he says. You don't have to go OTT with colour either, Patrick says, advising you can ease into the neon trend with a simple feline flick or tracing the hue along your waterline.
READ: 9 Of The Most Wearable Runway Beauty Looks Of 2019
The trend is just one of many that are set to replace the "overly 'done up' faces" we're used to seeing in 2018, Patrick says, with the focus returning to glowing yet perfected skin. "I feel like 2019 is going to be the year that people embrace their natural beauty and realise that less is more," he says.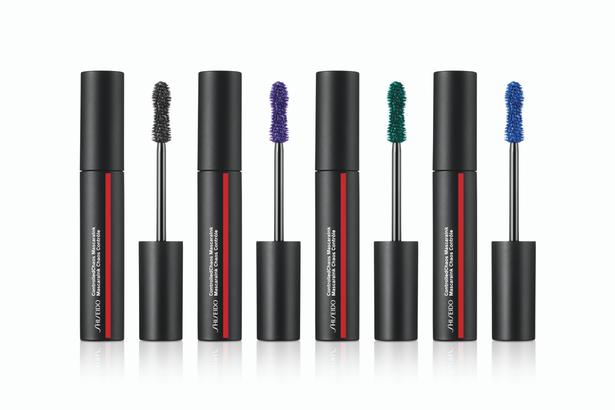 Fellow makeup artists Katie Jane Hughes and Hung Vanngo are clearly on board with a barely-there base – with their Instagram feeds famed for highlighting skin's natural texture. Like many artists, Patricks says he's not immune to creative blocks and counts these artists as sources of inspiration when creativity wanes.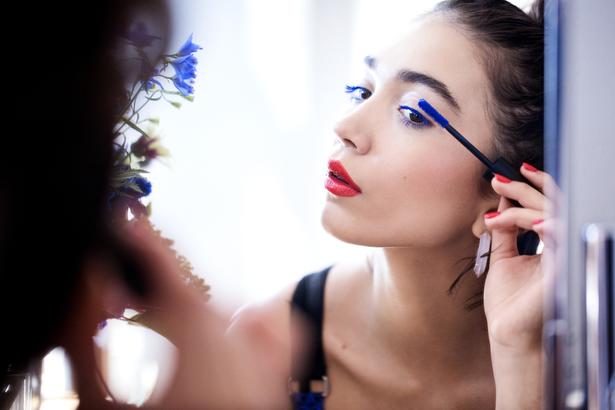 Jewel tones, including bright blue, emerald and magenta, comprise Shiseido's new Controlled Chaos mascara collection. Photo / Shiseido

"I think we all suffer from the occasional [creative] block. I turn to fellow artists for advice, or to bounce ideas off. I'll also scroll through some of my favourite artist's feeds for inspiration. We're all so fortunate to have social media as a platform to market ourselves, learn from each other and get inspired," he says.

READ: Meet Nina Demont, The Teen Instagram Star Making Her Mark With Makeup

"Sometimes I just spend time with my friends and family to relax and take the focus off makeup for a second. A breather is sometimes all I need to get the creative juices flowing again."

As for his go-to beauty products and tools, Patrick's kit is a mix of affordable and luxury products to achieve his signature 'lit from within' glow. Think face oil and lip balm to prep and plump the skin, beauty blenders for precise foundation application, as well as an eyelash curler which shows off mascara to best effect.

Inspired? You should be. Here's how to make like Patrick and up your beauty game this autumn.

HOW-TO:

Nail winged eyeliner?
"Sketch the shape you want in advance with a brown eyeshadow. Then go over it with a black liner."

Fake an eight-hour sleep?
"Use Skyn Iceland eye patches paired with La Mer 'The eye cream'."

Prevent a makeup meltdown?
"Waterproof mascara and a mist of setting spray."

Prep skin for makeup?
"Apply a layer of La Mer Renewal topped with La Mer Soft Cream – it is my secret to the perfect base for foundation."

Make a bold lip last?
"Line the lips with lip liner first, followed by a formula like Shiseido's Modern Matte Powder Lipstick."
Share this: