How Dr Chantal Hofstee Balances Her Life
Dr Chantal Hofstee tells us how she juggles her many roles while remaining cool, calm and collected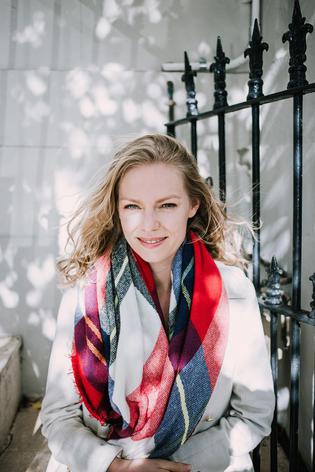 Dr Chantal Hofstee is a mum of two, clinical psychologist, executive coach and the author of Mindfulness on the Run and is now writing a book about stress-free productivity. Here, she tells us how she juggles her many roles while remaining cool, calm and collected.
"Over the past years my husband and I have worked towards the work-life balance of our dreams. Mondays and Fridays are my days at home with the kids, (Sem, 4 and Isha, 1½). Tuesdays and Thursdays are my executive coaching days and Wednesdays are my private practice days on which I see clients at the Tonic Room in Kingsland.
"I'm a big believer in starting my days well by following a morning routine. On workdays I get up at 6am and go for a run. I divide the run into three parts starting with mindfulness: taking in the surroundings, listening to the birds, feeling the breeze on my skin.
Then I focus on three things I am grateful for. This morning I was grateful for a good night's sleep (not always a given at our home), a spontaneous after-dinner beach visit the day before and the fact that I mustered up the motivation to make meringues (even though they failed!) Finally, I set a clear goal for the day.
"Every day I take five minutes to have a coffee and pay full attention to it. (The key here is to put your phone in your bag where you don't see it.)
"I am not a great cook but lucky me, cooking is my husband's way of relaxing. We try to eat healthy, wholesome meals made from scratch. In the morning we eat yoghurt with oats, seeds, nuts, cacao nibs and goji berries, all soaked overnight to help absorption and digestion.
For lunch I often have leftover dinner or a salad, eggs with salmon or spelt pancakes with dips. For dinner we have lots of veggies with potatoes or pasta, sometimes with organic meat or fish, accompanied by a glass of wine. I love to snack on nuts, cheese, fruit, homemade popcorn and dark chocolate.
"Mindfulness has been a life-changer for me. I managed to burn out in my 20s and when I noticed those symptoms again four years ago when juggling having a young child and a new business, I decided I simply couldn't afford to burn out again.
READ: How to Live Mindfully on the Run
I developed a programme combining the most effective mindfulness and cognitive behaviour therapy techniques I had come across in my psychology studies and work, and reshaped them so they would fit in with my busy life.
There was no way I would be able to meditate for 20 minutes a day but I could practise mindfulness when I was brushing my teeth, doing the dishes, having lunch or taking a shower. Managing my stress and living from what I call 'the green brain' has transformed my life."
• To take Chantal's Mindfulness on the Run course, visit Drchantalhofstee.com/4-week-mindfulness-course-online
I'M READING: Maori Boy, A Memoir of Childhood by Witi Ihimaera.

I'M WATCHING: The documentary The Lightbulb Conspiracy on YouTube.

MY BEAUTY ESSENTIALS ARE: Coconut oil for my body. The Blue Cocoon beauty balm from May Lindstrom, for my face, and arrowroot starch for my hair. I use it as dry shampoo or to add volume.

I'M INSPIRED BY: My partner Pieter Hofstee: his patience, generosity and faith.

I'M LISTENING TO: Wanted on Voyage by George Ezra. I especially like the song Stand By Your Gun.
Share this:
More Beauty & Wellbeing / Wellbeing