Actor Chelsie Preston-Crayford's Beauty Routine
Makeup helps put this versatile talent in character, but off-stage and screen, Chelsie Preston-Crayford is a natural beauty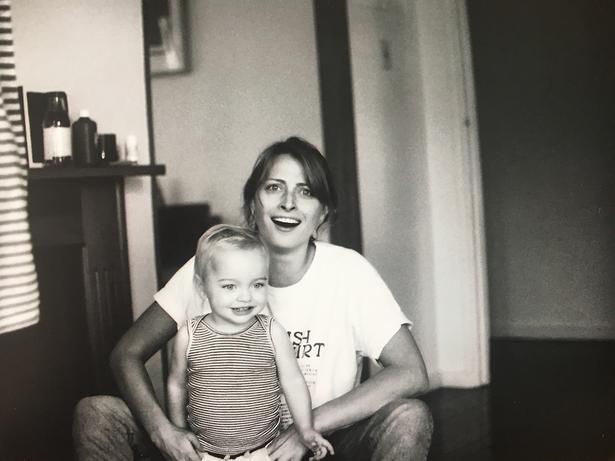 Monday Oct. 23, 2017
Chelsie Preston-Crayford loves playing with makeup as the "the gateway to transformation."
"I find the costume and makeup absolutely key, and it is generally my way in to any character," she says. "For me, everything is informed by that, from movement to voice to energy."
In her latest role, Auckland Theatre Company's upcoming play Red Speedo, her look is pared back, a stark contrast to some of the film and television appearances that helped make her name. None more so than as a brassy Kings Cross madam in Underbelly: Razor, a role that saw her named Australia's outstanding new talent at the 2012 Logies.
By then - just four years out of Toi Whakaari New Zealand Drama School - the daughter of director Gaylene Preston and composer Jonathan Crayford, had already amassed an impressive body of work. This included playing in her mother's family memoir about her father's war experience, Home by Christmas, and Taika Waititi's Eagle v Shark, building to roles overseas.
It all began with television commercials as a child growing up in Wellington, graduating to theatre as a teenager. Now living in Auckland and with a two-year-old of her own, Chelsie has reappraised her lifestyle, including her beauty routine.
"It was the arrival of my daughter Olive that made me realise the extent of the environmental toxins we're exposed to in our own homes and ultimately make the switch to living chemical free."
Beauty ethos
If I can't eat it why would I wear it?
Stage makeup
I use only natural/toxin-free products in my personal life, so I always notice the effects of using stuff with harsher ingredients. 
Appearance icons
Any/all of Jerry's girlfriends on Seinfeld.
Best and worst looks
When I work I always enjoy it when I have the chance to look totally different to how I would normally... it's kind of like having a little holiday from yourself. Playing Tilly Devine [in Underbelly: Razor] was quite fun for that. And a low point would've been when I got into plucking my eyebrows super thin when I was 14. Both my parents tried separately to intervene and my mum famously said: "I just think you're losing some of the expression in your face love".
Daily routine
I use Hema moisturiser and a natural sunscreen in the morning and Hema cleansing oil at night.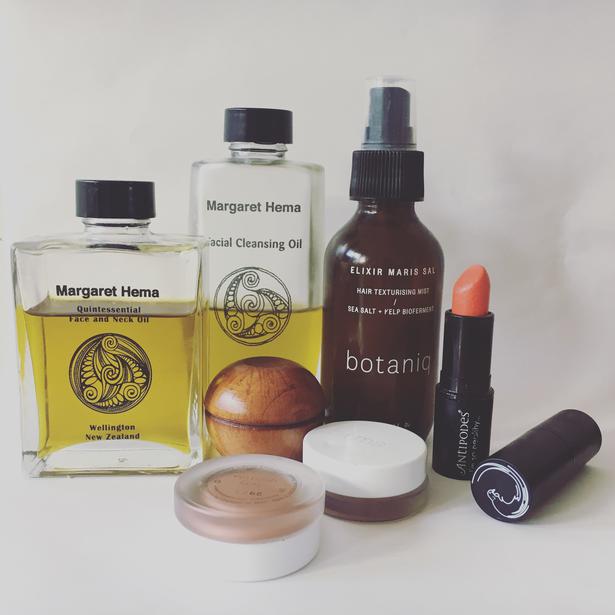 Top five products
1. Hema for anything skin related.
2. Botaniq for all things hair.
3. RMS makeup, which gives you the most amazing glow.
4. Antipodes lipstick.
5. Pacific Perfume in 'Wild Goddess'.
When I made the switch to toxin free I went out of my way to find products that were not only natural but performed better than the stuff I was using - not always the case with natural makeup. Every single one of these brands smash its toxic counterpart to smithereens.
Plus, with the exception of RMS, all are made in NZ, and all are created by exceptional, passionate women who are committed to healthy beauty, fairness and the environment. 
Tempted to try
I've always wanted to try that floaty isolation tank thing after I saw it on The Simpsons.
Hair and its care
My hair is quite fine so I leave it alone as much as possible or it sulks and goes flat.
Day to night
Slap on some 'Piha Beach Tangerine' lippy by Antipodes and you're good to go.
Personal best
When I've had a good night's sleep which is rare but golden!
Share this:
More Beauty & Wellbeing / Features & Profiles