Choreographer Parris Goebel Makes Her Mark With New M.A.C Collaboration
Parris Goebel shares her makeup philosophy as the new face of M·A·C Cosmetics New Zealand
SPONSORED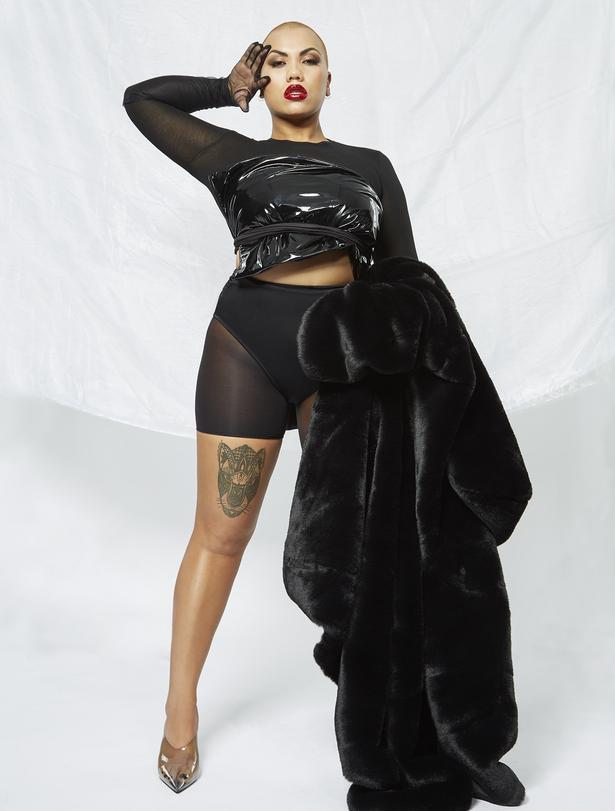 Thursday Feb. 13, 2020
It's Parris Goebel's confidence and empowered approach to wearing makeup that made her an obvious choice to front M·A·C New Zealand's latest campaign. After working together behind the scenes for a number of years, it was a natural fit for Parris to step in front of the camera for M·A·C New Zealand's latest campaign.
The locally produced campaign, directed by senior artist Kiekie Stanners and shot by Karen Inderbitzen—Waller and Delphine Avril Planqueel, features Parris in her signature makeup look, wearing a range of bold red lip shades including her favourite cult matte lipstick, Ruby Woo, a top-selling shade in New Zealand and across the rest of the world.
Known for her love of colour and daring beauty looks, Parris' creativity is evident in her personal style and her playful attitude towards cosmetics. "I've been inspired to be creative through makeup and fashion," explains Parris. "It rubs off in all areas if you're constantly exploring and trying new things — that kind of attitude has helped me play with makeup and use makeup as something that's fun, rather than covering up flaws."
Parris' confidence also plays a significant role in the way she chooses to express herself — through dance, makeup and her work as a creative director. As she explains, "I've found confidence in being a woman and loving myself and understanding that I'm unique and beautiful the way I am."
It's this same self-belief that inspires Parris' unconventional approach to her work. According to Parris, it's challenging stereotypes and taking risks that has allowed her to work her way to the forefront of the dance industry, joining forces with the likes of Rihanna, Nicki Minaj and Ariana Grande — all of whom are past M·A·C collaborators — to choreograph world-class performances, while developing a global cult following of her own.
For M·A·C, a brand that prides itself on pushing boundaries, honouring individuality and promoting self-expression, Parris perfectly embodies the brand's ethos. "I feel like with makeup, there are no rules," says Parris. "I never follow the rules in life so when it comes to style, I like to push the envelope and to try new things — especially with makeup."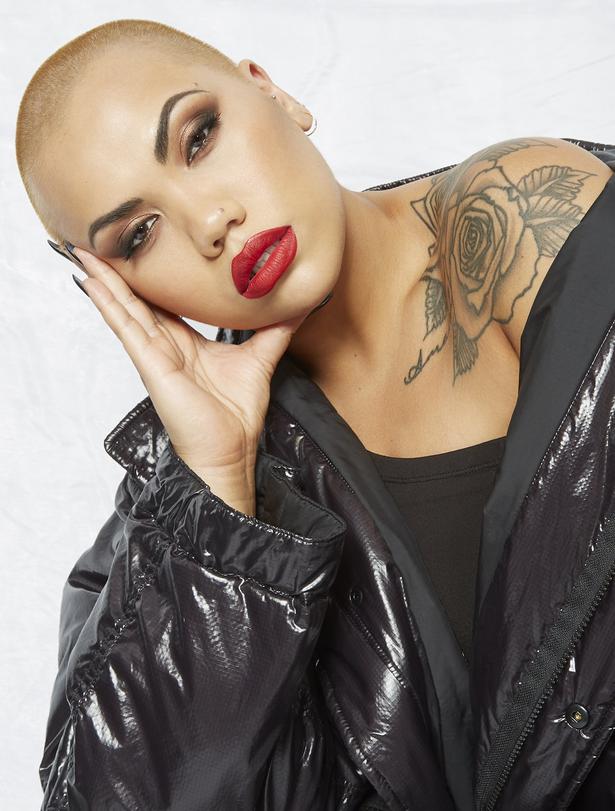 Parris' personal relationship with M·A·C spans a decade, having purchased her first Ruby Woo lipstick at the age of 15. "I wasn't really wearing foundation around that time, but I wanted to start wearing red lipstick," she explains. "I fell in love with wearing red lipstick and how classic it was and when I found Ruby Woo, it was just like the perfect red."
Having found her perfect lipstick shade, Parris continued to wear Ruby Woo while encouraging members of her ReQuest and Royal Family dance crews to sport the red lip during performances. "Eventually it became a part of my look," says Parris. "A lot of people knew me as the dancer with red lipstick."
Fast-forward to 2015 and that same lipstick shade subsequently exploded in popularity following the release of Justin Bieber's Purpose: The Movement music video for Sorry, which Parris choreographed, directed and performed in alongside her ReQuest dance crew. The dancers all wore the iconic red lip colour, showcasing the versatility of Ruby Woo across a range of skin tones. Since then, Parris has used M·A·C products to create makeup looks for her high-intensity performances.
A true fan of the brand, Parris' kit is stocked with hero products that represent her individuality and promise staying power; giving her the freedom to focus on bringing her artistic vision to life. "I love colour, so I'm not afraid of a blue eye or a bright pink lip or anything like that. I find I can be experimental, I can have fun with makeup and use it to amplify my mood. If I'm feeling adventurous and I want to have sparkles on my eyes or bright pink cheeks, you can play with M·A·C products like that."
To discover Parris' favourite products, visit your nearest M·A·C counter, selected department store, or shop online at Maccosmetics.co.nz, Farmers.co.nz/mac or Smithandcaugheys.co.nz
Share this: