Meet One of the Stars of Auckland's New Mecca Store
The Korean woman behind Chosungah 22 and 16Brand tells us about starting her own beauty brands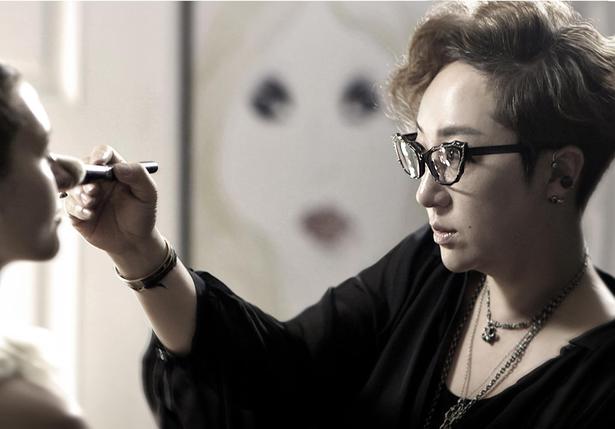 Thursday Aug. 3, 2017
The glow-to-girl for some of Korea's biggest stars is on a mission to create complexion perfection. Her skincare-obsessed countrywomen are on board, lapping up Chosungah 22 makeup in an effort to emulate the idealised youthful K-beauty look.
Since the launch of the namesake brand of this leading makeup artist, international interest in K-Beauty has grown apace. The two are not unconnected.
Chosungah's fun approach has seen her collaborate with companies, including M.A.C, to launch her own brand into the United States two years ago and have it picked up by beauty-aware retailers worldwide.
Before her name contracted to one-word commercial recognition, Cho Sung-ah spent several decades doing makeup for acting and K-Pop stars, including Kim Tae-hee, Song Hye-kyo and Yun Eun-hye. She then determined to create simple yet original products to help everyday women.
Chosungah appears regularly on TV, has a playful store in Seoul and began sister line 16Brand, all to cater for Korea's seemingly boundless appetite for beauty innovation. We asked the founder for some insights into what the world has to learn.
What is it about K-Beauty that you think has made it gain so much interest?
K-Beauty has a very signature look. The glowy complexion and very healthy looking skin is the most important thing, as the whole ethos is that it still makes you look beautiful without the need for a lot of makeup. I think the K-Pop culture has also played a part as this, too, has spread around the world.
READ: The Latest Korean Beauty Craze
How does the Korean approach differ from what you see in the west?
In Korean beauty, there is only one goal and that is to keep everything youthful. Western cultures do spend time accentuating the eyes, lips, and other points and features of the face, whereas Korean beauty is all about complexion and stripping back to accentuate your skin.
What makeup looks are Koreans loving at the moment?
It's all about bringing out that soft peach tone in your skin, and in terms of lips, the smudging technique is huge in creating a blurred, diffused look. Of course, that glowing skin is still key too.
How do you actually achieve the glow?
Everything starts with skincare and needs to flow through into your makeup, but it is difficult to find makeup that still adapts well to your skincare. Our C&T Blender [foundation/moisturising serum] from Chosungah 22 works, as it is one product that you can use to keep that glow within makeup.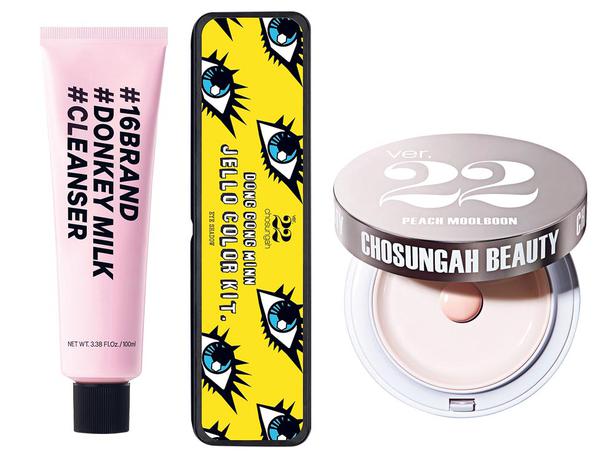 Our new 16Brand Donkey Milk Cream is also great to use as skincare or a foundation base and you can keep the glow going with the Chosungah 22 24H Raybeam Highlighter cream.
What led you to launch your own range?
About 20 years into my career I was spending my time doing makeup on celebrities and models who, of course, are very different to everyday women. I saw a gap when those everyday women were wanting products that weren't available to them.
In 2006, I started the "Real Skin Project", which was unique at the time, as the beauty in Seoul was all about dark makeup or no makeup at all. The campaign was about makeup you could wear every day. I created a foundation that brings a glow and uses light to cover.
It was a huge sensation as it was uncommon to see such a big makeup artist like myself on a home shopping cable channel. Within 20 minutes we were sold out! Since then, we've been growing and it's that glowy, so-called "honey dew" skin that's become huge in K-Beauty.
READ New Beauty Brand to Know: Ao Skincare
The first product I created was a brush pen foundation. Since then brands like YSL and L'Oreal have done products like this.
How would you describe your brand style and what it offers?
There are lots of artist brands and they're usually more high-end, whereas we've gone the opposite way. My brand isn't mysterious like others, it's explicit and out there and I like to communicate directly with customers. I'm a problem solver for the concerns of the everyday woman. It's light, fun and enjoyable and it's my role to give that guidance.
Your products seem texturally unusual (thick, honey-like gels, etc), why is this?
In the western beauty world it may be quite new but the unusual textures are something I've created to adapt and cater to the philosophy of quick and easy beauty. There are lots of traditional products in our range, some with unusual names.
Is there a tip you can share on a Korean-inspired look?
I do love to use tint on the cheeks and the lips, before adding gloss for a night-time look. Try our Dual Lip Tint & Gloss worn quite high on the apples of the cheeks to lift the cheekbones up, with foundation blended over the top to give the illusion of the pink flush coming from within the skin.
• Chosungah 22 and 16Brand will be available from tomorrow at the new Mecca Maxima, 191 Queen St. Visit Meccabeauty.co.nz
Share this:
More Beauty & Wellbeing / Features & Profiles