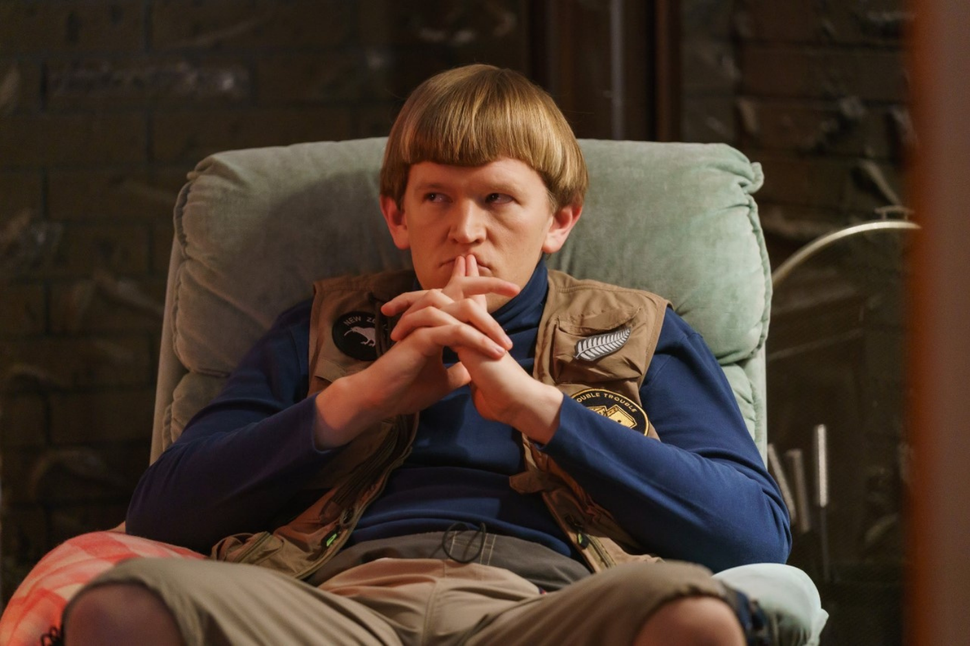 From Bowl Haircuts To Bronzer: Comedian & Actor Chris Parker's Beauty Routine
The comedian and 'Golden Boy' actor on rocking a bowl cut, Troye Sivan and experimenting with skincare
Friday Sept. 25, 2020
"Grooming is for dogs," says comedian and actor Chris Parker when asked about his current grooming routine.  
It's this wicked sense of humour and quick wit that's earned him a spot amongst New Zealand's comedy royalty.
This year alone, Chris has appeared on Dai's House Party, he took his Iconique comedy show on tour to the 2020 Buskers Festival in Christchurch and the Dunedin Fringe Festival, and jetted to Sydney for two Hudson & Halls Live! shows during the Sydney Mardi Gras, all before we went into lockdown (the first time).
During lockdown (1.0 and 2.0), Chris kept the lockdown lols coming with his hilariously relatable IGTV videos that saw him impersonating Dr. Ashley Bloomfield and playing a host of other fictional characters like Tracy from Pur Blez Salon, to sharing at-home travel vlogs, iso baking and home workouts.  
Chris recently reprised his role of Derek on Three's second season of Golden Boy, alongside a long list of Kiwi acting alumni including Kimberley Crossman, James Rolleston, Brynley Stent, Rose Matafeo, Dean O'Gorman and Madeleine Sami, among others.  
Here, Chris shares his thoughts on all things beauty – from bowl cuts and blonde dye jobs, to signature scents and hairstyling secrets. 
Approach to beauty
I like to think I am growing and gaining more confidence to try new things with my beauty regime. As I learn more, I begin to add more and more steps until my face is drenched in serums. But I do consider it beauty rather than grooming. I know men feel nervous about the terms 'beauty' and 'makeup' but let's be real – grooming is what you do for a dog.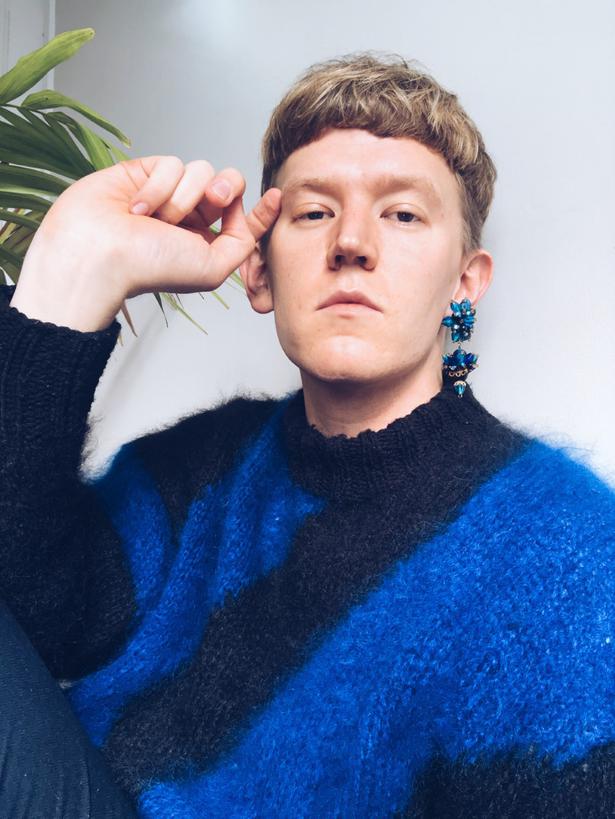 "Just a fun look." Photo / Supplied

Tricks of the trade  
I naturally have very oily skin, so I am constantly being powdered on set. In my daily life, I like my skin to feel hydrated and glowy, so I don't tend to powder myself. I do quite enjoy using a very light eyebrow pencil to fill out my brows to help define my face, it's particularly good for the stage when I can sometimes look like a big rice cracker under the lights. I also love to mix my foundation in with my moisturiser if I want some coverage but I don't want to look like I'm caked in makeup, then a little bronzer on my eyelids for some glam.  

Everyday routine 
My morning and nighttime routine are the same: cleanse, tone, moisturise (I do use SPF in the morning if I'm heading out for the day). It seems to be really doing the trick. Honestly, I really rate Cetaphil, I use it for my cleanser and moisturiser. It's cheap, it comes in large pump bottles and I've tried other stuff but always come back to it. I went into Mecca the other day and ended up buying the Mario Badescu toner and although it just feels like I'm splashing expensive water on my face, I think it is doing something. I just can't say what... 

Hair and its care 
My hairdresser Sean from Colleen on Karangahape Road [in Auckland] has given me the confidence I need to rock a bowl cut. I'm actually loving it. But it does look best blown out with a hairdresser and then straightened as well. So, my haircare routine involves me sneaking into my sister's room and borrowing her hair straighteners. Look, I really don't like to use expensive stuff so I'm a huge Head N' Shoulders fan, I use their shampoo and conditioner.  Some shampoos (I won't name names) dried my scalp out so much that I became a walking snow globe. I like that Head N' Shoulders keeps the skin on my head intact.  

Day-to-night  
All the above steps, plus some concealer, a light foundation and some fun bronzer. If I'm having a good time, I'll steal some of my sister's highlighter. Then I'll lightly shower in some Curio Noir and head out for the night smelling like an angel.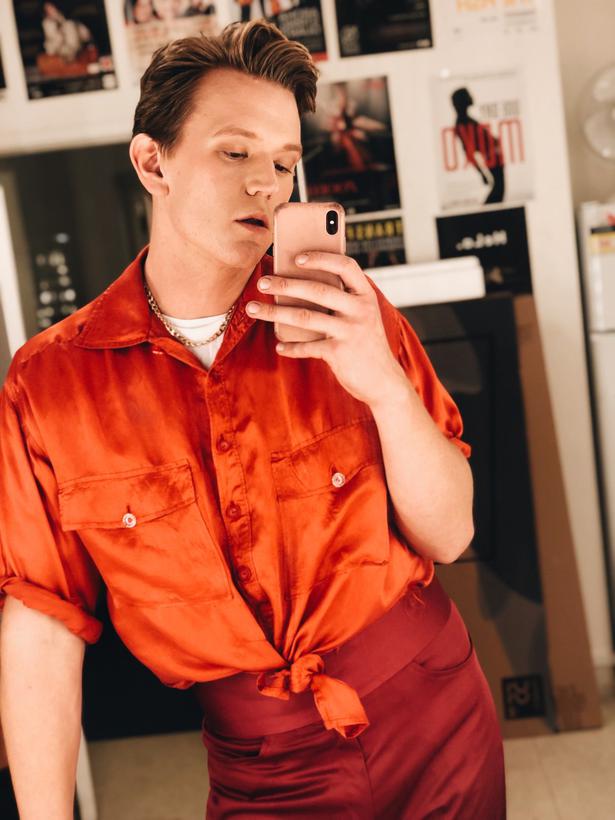 Style icons 
I wonder if this answer is going to make me seem really young or really old but I love Troye Sivan's style. It's bold, romantic and feminine which I personally really like. He also makes me want to perm my hair but I think that would be a huge mistake for me. Locally, I think Stan Walker has impeccable style. I really respect that he's always doing something with his look, I don't think we have the same style, but seeing how he dresses makes me want to put more effort into my looks lol. 
Best and worst looks 
I don't really have any regrets but I am always stuck with strange hairstyles from my work. When I did Hudson and Halls Live! I had to grow my hair out and bleach it white so I could play a 60-year-old man. I know having bleach blonde hair can be very cool, but due to the 1980s-inspired thickness my hair looked truly wild and unhinged. More recently I cut a very thick bowl cut for my role in the Three sitcom Golden Boy. It drew a lot of attention and did not do wonders for my sex appeal. But ultimately, I think I rocked it, so I've kept it and made it more fashionable. Thanks once again to Sean from Colleen!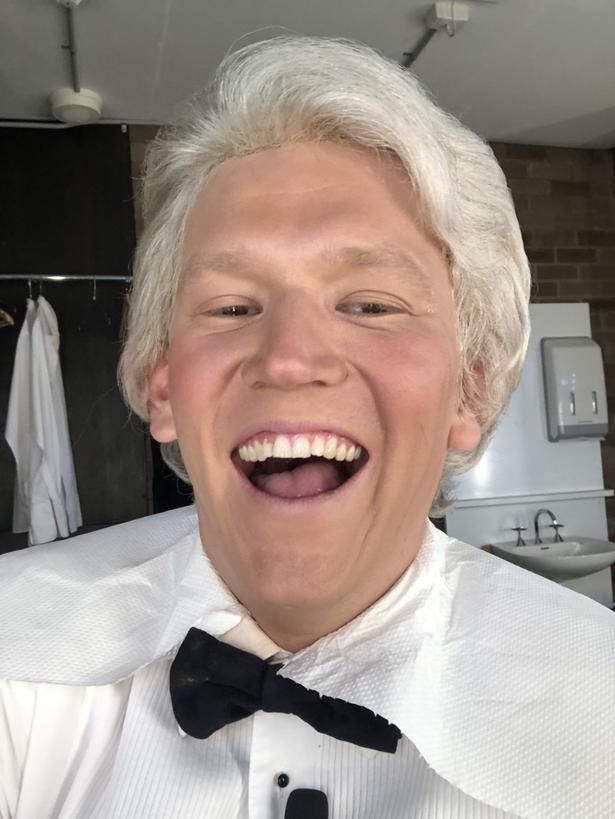 "Me and my wig for Hudson and Halls." Photo / Supplied

Quick pull together 
Using some Curio Noir. Whatever scent I'm rocking at the time. I love when people are able to smell me before I arrive anywhere. 

Treatment to try  
Lucy Suttor at Nice Touch massage in St Kevin's Arcade [on Karangahape Road, Auckland] is a genius. But currently I'm really getting into swimming.  I have a membership at the Mt Albert Pools and love to use the spas after a good swim in the lane pools. 

Don't miss an episode of Golden Boy, screening at 9pm on Tuesday nights on Three. 

Share this: