The New Zealand Skincare Brand Harnessing The Power Of Plants
The search for simple effective skincare has led these innovators to the power of plants, writes beauty editor Janetta Mackay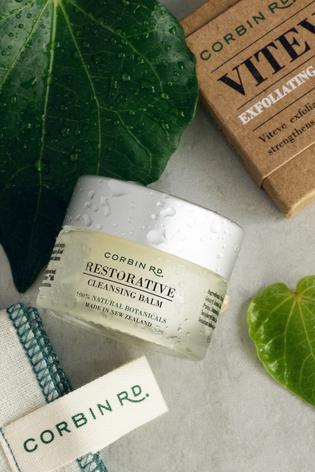 It's passion project time for Wendy Nowell-Usticke, with the successful brand developer focusing on aligning her views that life and beauty should both be simple and sustainable. A move from Auckland to Napier — where she and her husband are restoring a central city Art Deco building — is part of the change of pace. So too, the launch late last year of Corbin Rd, her own company with a debut product cleansing balm of luxuriously simple texture yet complex conception.
READ: New Zealand Skincare Brands For Those Who Like To Shop Local
Since creating Thin Lizzy mineral make-up in the early 2000s and becoming part of the juggernaut of direct response television, this former makeup artist has always been on the go, seeking out the next sales sensation. A year or so ago, she left her role as a director at Australasian company Brand Developers to instead use her energy and enthusiasm on perfecting her own formula.
It includes kawakawa and other botanical oils blended into the nourishing balm designed to be used with a special silk tuft cloth that exfoliates skin naturally. The cloth is made from a by-product of the silk industry and, like her recycled and recyclable packaging, the focus is on making eco-friendly choices. Those are choices that more people, including Wendy, are coming to make in their daily lives.
But it's when she talks about what is inside her glass pots that she gets most excited. The Corbin Rd Restorative Cleansing Balm is designed to help counter the stress and environmental pollution of busy lifestyles. Wendy jokes that it is best tried by massaging it in while enjoying a glass of wine on the couch. Her own congested skin prompted its creation. Yes, there are other cleansing balms out there but Wendy wanted to use her attention to detail to create a package deal, incorporating New Zealand-sourced ingredients and refining the way it is applied.
As she explains, without getting the cleansing step right, much of the money spent on treatment serums will be wasted because skin needs to be in good nick to allow its rest and repair functions to perform optimally. "I don't want to get into a full range of skincare as there are so many great ones out there already. I want to focus on a niche market of cleansing and skin preparation that delivers results."
Those with dry skin or needing rebalancing can benefit, she says and tests are underway for acne. For herself, she loves the self-care ritual that using Corbin Rd brings. Taking time to refocus is always worth it, she believes.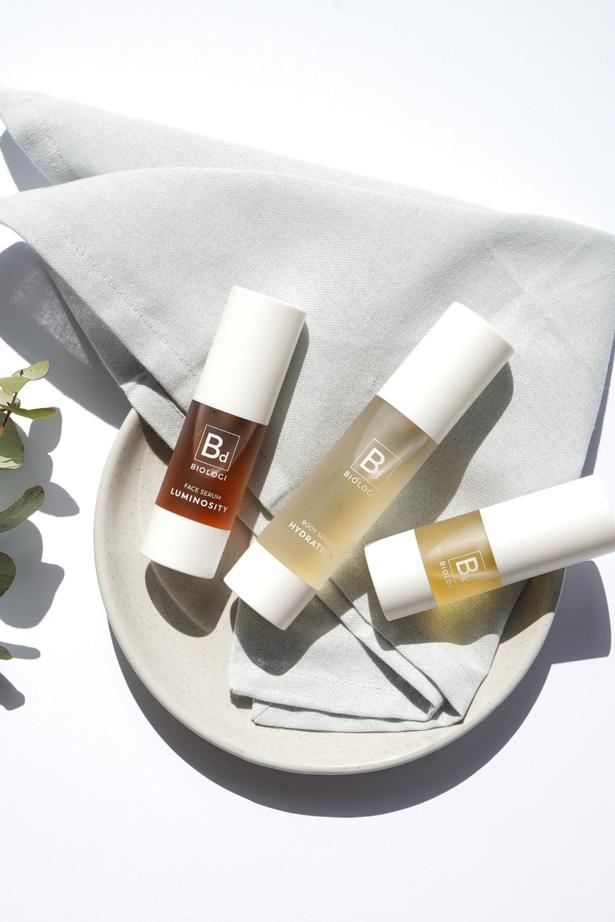 Freshly Squeezed
The maker of a revolutionary new skincare range maintains that using his serums instead of traditional moisturisers is akin to the difference between eating raw food and McDonalds. Biologi, made wholly from pure plant extracts and undiluted, is the creation of cosmetic chemist Ross Macdougald, an Australian with 30 years industry experience. The clean, organic approach offers a limited diet, however, with for now just three different serums to feed skin on the face, body and around the eyes.  
But says Ross — who grew tired of marketing driven product development and moved to Byron Bay to start his own Plant Extracts supply business before launching Biologi — it's the extraction and nutrient delivery methods as much as the single ingredient focus of each serum that stands out. Skin isn't merely being anointed with raw plant juice. The extraction takes fruit, pith and all to get to the core of a plant's goodness. Better than maceration, he says, the method maintains natural vitamin C. Usual industry practice is to add the ascorbic acid version at the laboratory stage. Ingredients can also be deactivated over time and when used in combination. "If your skincare has 2 per cent active ingredients you're getting 98 per cent ripped off," he claims.
Binders, emulsifiers and silicones are common cosmetic additives that he says merely mask skin, offering a fast fix not a healthy lasting solution, hence why moisturisers aren't on the Biologi menu. What is, is are extracts antioxidant rich Kakadu plum, Davidson plum and finger lime.  
The company's general manager, Lucy Kuper, a Kiwi beauty technician turned trainer, says skin doesn't need them, although anyone who is very dry might want to top up with a plant oil. For most people, other than using a cleanser, exfoliator and sunscreen, she believes plant serums are all they need.
It's food for thought.
Share this:
More Beauty & Wellbeing / Features & Profiles