Everything You've Ever Wanted To Know About Cosmelan
Hyperpigmentation getting you down? Cosmelan may just be the ticket to a brighter, more even-toned complexion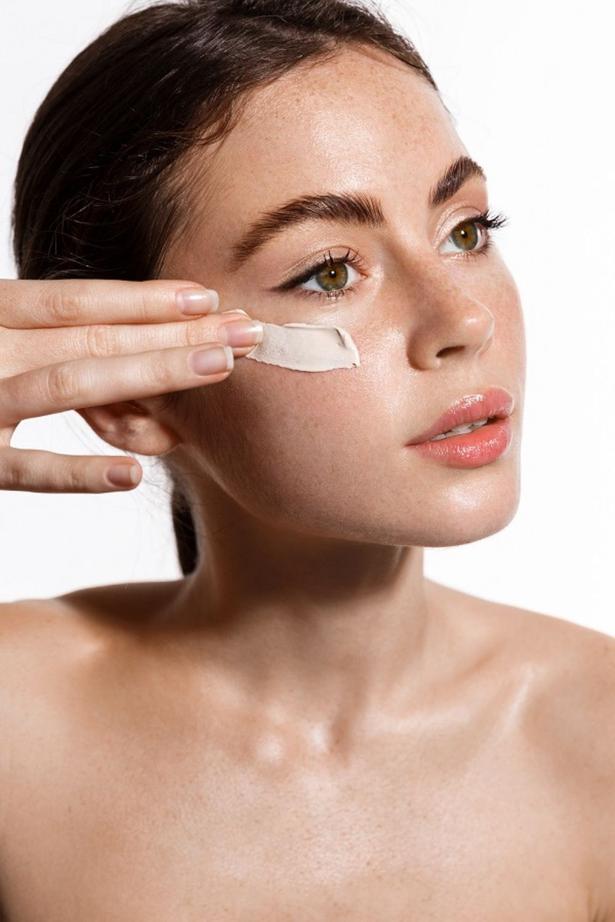 Saturday April 23, 2022
Contrary to popular opinion, I love autumn.
Yes, summer has its perks, but when it comes to the seasons, autumn is a winner in my books for its crisp mornings and burnt orange hues.
Not to mention it's an optimal time to issue a sincere apology to skin for subjecting it to far too much sun, salt and sea over the last few months.
According to Courtney Ackland, a cosmetic appearance nurse and founder of Bo Injectables, now is the right time to try more invasive resurfacing or skin brightening treatments.
"The best time to tackle pigmentation is after your skin has been exposed to high amounts of sun exposure and when you're able to fully commit to some downtime," Courtney says.
READ: Everything You Need To Know About Hyperpigmentation
"The more pigment to treat, the better the result."
Resurfacing treatments like chemical peels and laser are pegged as the top treatments to try if dark spots ail you come autumn, but few are as hotly contested as Cosmelan.
The two-part process shot to popularity for its ability to stimulate the rate of skin cell turnover and lighten accumulated melanin in the surface layers of skin.
It calls for two chemical peels spaced three to six weeks apart – a thick, brown goop which is slathered over skin and left for hours on end to work its brightening magic.
Not sure if this depigmenting treatment is right for you? Here's everything you've ever wanted to know about Cosmelan.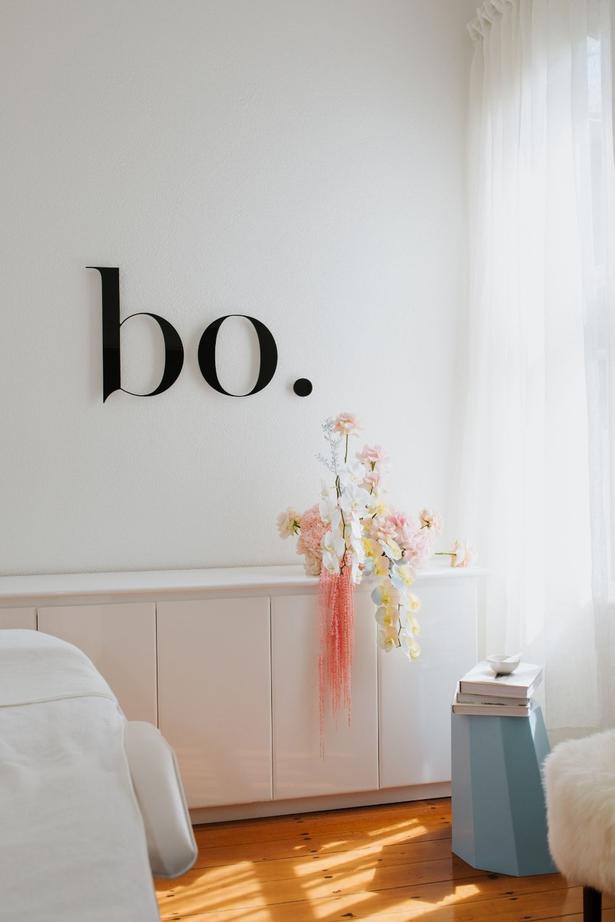 What is Cosmelan?
"Cosmelan is a chemical peel treatment that brightens and evens out your complexion, while also improving pore size, skin texture and scarring," says Courtney.
"The active ingredients in the peel significantly reduce the amount of melanin production within the skin, producing long-term results."
This includes known lightening agents like azelaic acid and kojic acid, alongside arbutin, phytic acid and ascorbic acid.
The medium-strength treatment promises to glean skin that's clearer, brighter and more radiant within 14 days.
Cosmelan is not to be confused with its cousin Dermamelan, which is a medical-grade treatment that's 50 per cent stronger and better suited to those with darker skin tones or those suffering with hormonal pigmentation like melasma.
How long does it take?
The Cosmelan protocol takes three months, which involves the initial in-clinic peel, a follow-up peel six weeks later to address any stubborn areas, and three months of homecare.
The initial application sees the thick, brown Cosmelan 1 peel applied to the skin, which is then left on for 8–12 hours before being removed at home using a mild cleanser (you'll just have to ignore the funny looks you get leaving the skin clinic).
After a few days, you'll begin the Cosmelan 2 regime – a selection of topical skincare which contains similar ingredients to the peel to supercharge results.
Six weeks later, you'll return to the clinic for your second application of the Cosmelan 1 peel, following the same process as you did with your initial application.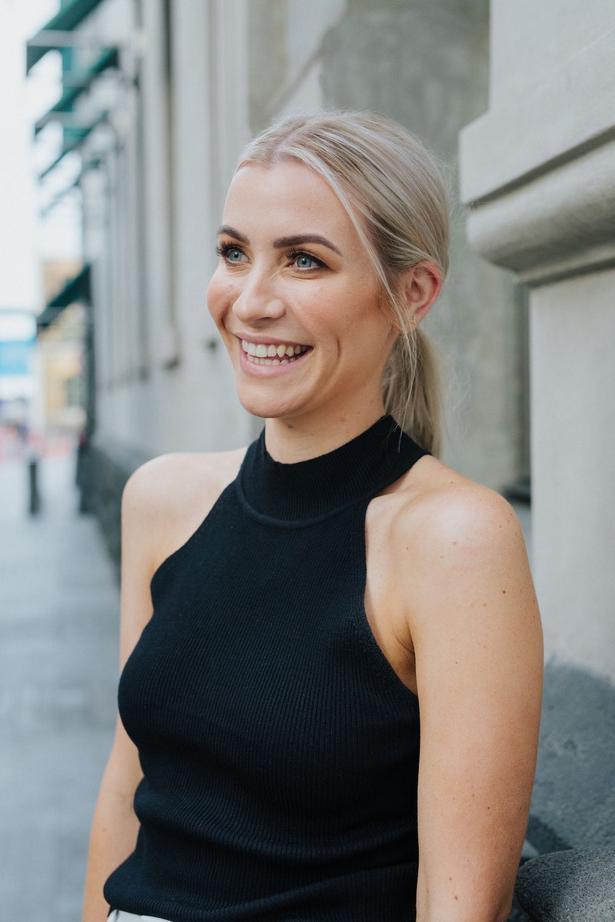 Are there any side effects?
"Cosmelan isn't for the faint hearted!" Courtney jokes.
Expect surface redness and shedding, along with increased skin sensitivity for up to three weeks post-treatment (during which time you should remain out of the sun and avoid makeup where possible).
"Around day 3-5 is when the peeling begins, and it can be quite full on for a few days. But from day 7 onwards, your skin really starts to glow," Courtney says.
Is the treatment suitable for everyone?
It's recommended you avoid Cosmelan if you're pregnant or breastfeeding, or if you have an allergy to any of the active ingredients in the peel, Courtney says.
How much does it cost?
Prices vary, but expect to pay anywhere from $1800 - $2000 (including your three-month homecare regime).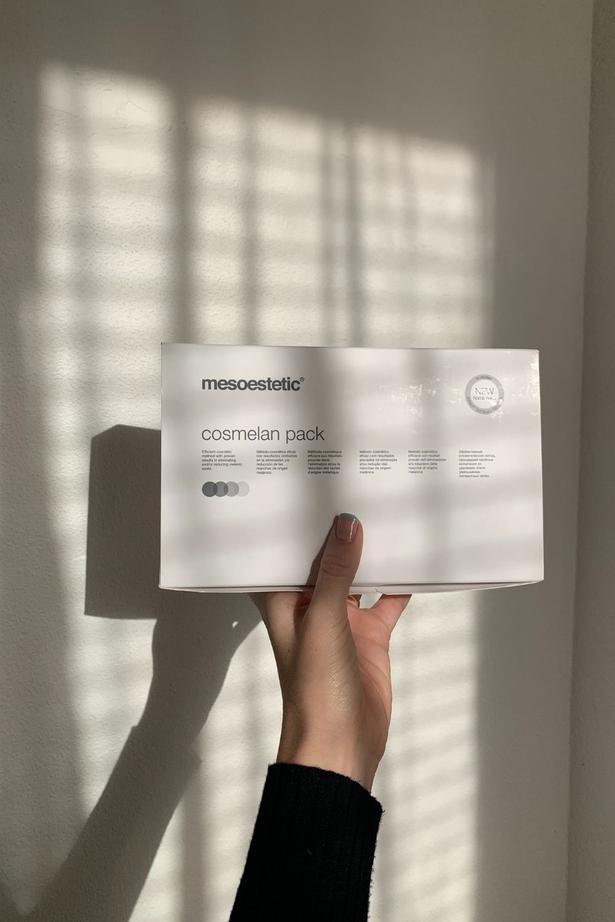 How do I maintain my results?
While the results from a Cosmelan peel are impressive, sadly they won't last forever, Courtney explains.
"Because pigmentation is caused by a number of different factors (sun exposure, hormones and medications to name a few) which can affect the skin, it's unfortunately impossible to say your pigmentation will be gone forever."
But there are things you can do to help maintain your results for as long as possible – like being strict with your homecare regimen (which Courtney tells us is the most important part of the whole process).
Your best bet at keeping pigmentation at bay is applying a broad-spectrum SPF like the Mesoestetic Melan 130 Pigment Control SPF50+, $147, Mesoestetic Cosmelan 2 Cream, $446, and a tyrosinase inhibitor (try the Mesoestetic Melan Tran3x Daily Depigmenting Gel Cream, $198) daily.
Couple this with an in-clinic peel every 1-2 years, and Courtney says you're on to a winner.
Share this: