Dai Henwood Fronting For L'Oreal
The comedian is the first New Zealand man to front the L'Oreal Paris Men Expert range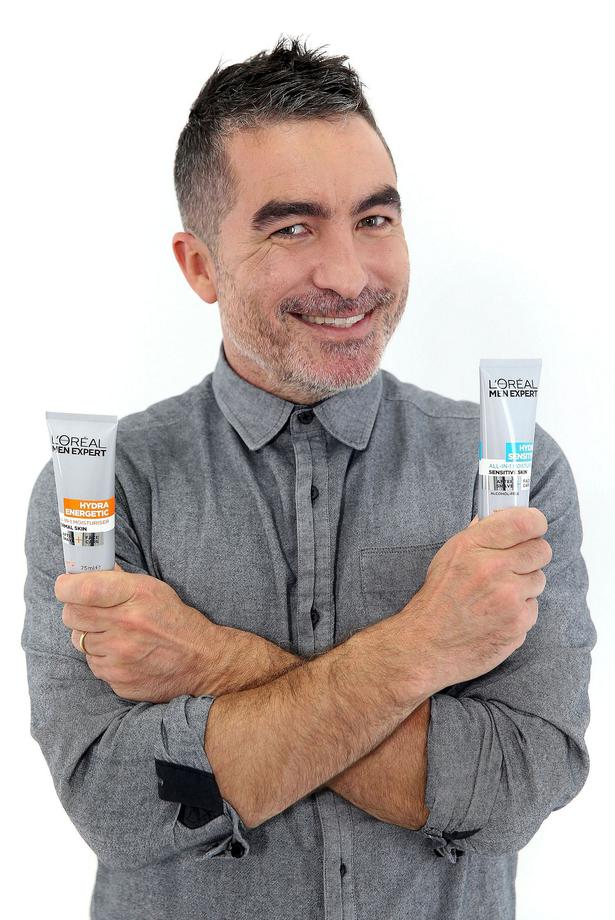 Friday June 26, 2015
It's no joke, but pint-sized comedian Dai Henwood has a new career as a model. He has become the face and, of course, the mouth of a men's skincare brand.
Henwood reckons men don't like to spend too much time on grooming, but that doesn't mean they don't like to look good. "Guys don't muck around in the morning," he says.
A new survey bears out his instincts, showing that the average Kiwi man takes 11 to 15 minutes to get ready to leave the house, with just under half doing their preparation in 10 minutes or less. Nearly a third of men spin it out, however, to 16 minutes or more.
Henwood, who will front for the L'Oreal Paris Men Expert range, reckons men like easy options, such as the all-in-one moisturiser he will be touting in a social media campaign launching from today.
Taking short-cuts apparently often extends to using a female partner's cleanser and moisturiser, with the survey showing nearly half of all male product users sometimes "borrowed."  
In total around 70 per cent of men do use skincare products and most would not mind if mates knew they did, the Buzz Channel online survey found. The most common products men use are moisturiser, sunblock and face wash, followed by after-shave. Six percent of the small sample group of 200 men aged 20 to 39, said they used eye cream and 1 per cent makeup. Cologne, more popular in past decades, was now used by around a third of men.
Most men reported a skincare concern, often dryness. Around a fifth of those surveyed said they used skincare "to look more attractive."
Getting Henwood signed up to an international brand wasn't such an easy option for the New Zealand L'Oreal team, which first had to convince their overseas owners he was a fitting addition to a stable of spokesmodels including some of the world's biggest stars. Its men's rota internationally includes actors Hugh Laurie and Ryan Reynolds. Henwood's brief, for what will be a New Zealand-only campaign using a New Zealand man for the first time, is to build interest in the company's combined moisturiser and post-shave balm product.   
Henwood has another aim. He wants to change one statistic from the survey: the finding that 71 cent of the guys say celebrity endorsement doesn't impact on their skincare brand purchasing decisions.
"Well I've got something to say about that.  I'm a celebrity… I am like a cross between Vin  Diesel and Shakira… except with stubble." 
Share this:
More Beauty & Wellbeing / Features & Profiles