Dancing With The Stars' Carolyn Taylor's Beauty Routine
The former children's TV presenter and media personality swaps sneakers for stilettos in this year's competition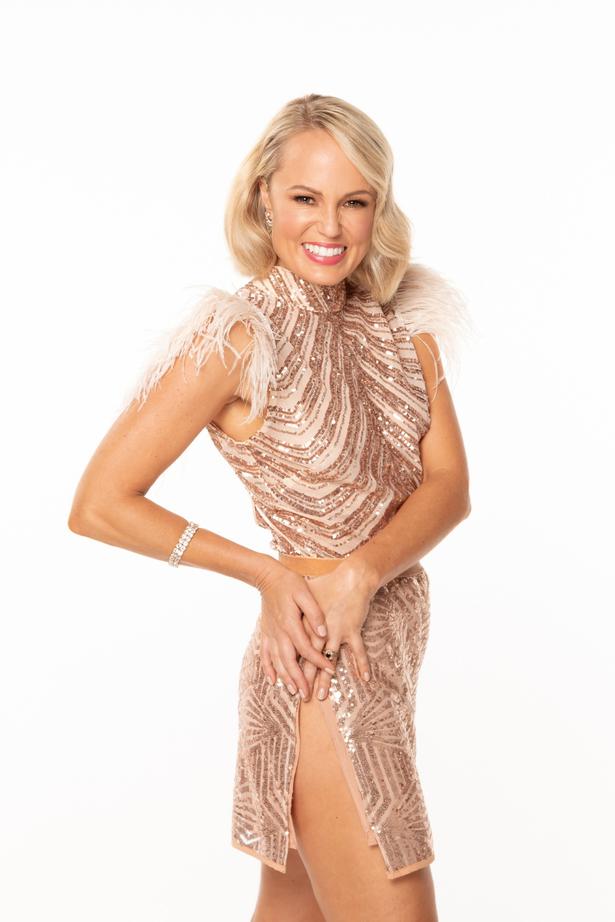 Monday April 22, 2019
Carolyn Taylor wowed the country with her lively cha cha with dance partner and Dancing With The Stars veteran Johnny Williams, and was judged first equal on the leaderboard after the first live show.
Carolyn, who is raising funds for child health research charity Cure Kids, is no stranger to the spotlight. She began her career as a TV presenter on long-standing children's breakfast show What Now and has worked both in front of and behind the camera, before a stint in radio.
She's played the role of MC at a number of corporate events, as well as becoming a regular on Auckland's fashion blogger scene.
Now, the household name returns to the stage alongside Nadia Lim, Mike McRoberts, Jude Dobson and Laura Daniel, among others, for the latest season of Dancing With The Stars every Sunday at 7pm and Monday at 7.30pm on Three.
READ: Comedian Laura Daniel's Beauty Routine
Beauty ethos
Beauty is about feeling good about who you are inside first. We live in a world that encourages vanity and focuses on external things. Of course I try to take care of the 'outside' as well, but self-care for the soul (as deep as it sounds) is key for me.
Daily beauty routine
It was only in my 30s that I started to take care of my skin properly. I never used to take make-up off at night. But now I always do and the thing that seems to help my skin the most is serum! I use the Murad Retinol Serum at night and I'm sure that's what keeps things ticking along skin-wise.
Five favourite products
Hair and its care
Unfortunately, my 'natural' blonde wore off in my late teens, so I dye it much lighter than my now natural colour. Since I cut my hair short it does take a bit more to maintain, but I love having my hair in a bob. My favourite shampoo and conditioner combo is Eco Store For Coloured Hair. It's super cost effective, available at the supermarket and it's amazing.
WATCH: How To Transition Your Hair From Day To Night With Celebrity Stylist Kevin Murphy
Day to night transformation tip
Quite simply, red lippy. It's the laziest way to make it look like you've bothered to dress things up a little!
What's your tip for ensuring your makeup lasts during a DWTS training session or filming? 
Weirdly, a friend in the make-up business told me that a spritz of hairspray over your face will ensure all your makeup stays on. It may sound gross, but boy… does it work! 
Are you into supplements? What do you currently take and why?
This may be a bit of an overshare, but for the last couple of years my hormones have been entirely out of whack. So anything I take is natural with the purpose of attempting to regulate my hormones and boost energy levels.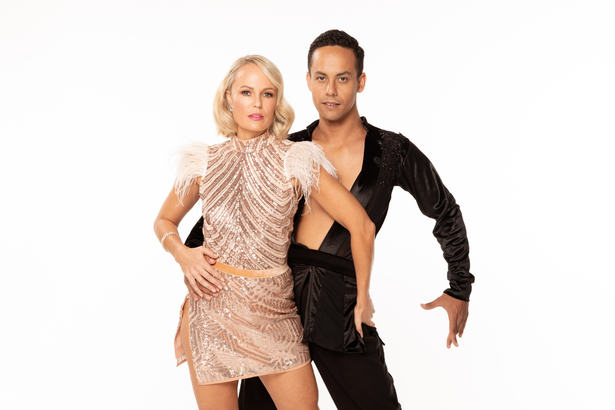 What is your favourite post-DWTS training meal? 
Well this isn't nutritious but after the first show I ate an up-sized McDonald's combo. Damn it was good!
Celebrity beauty crush?
Margot Robbie. She's a natural beauty, is always true to herself and is beyond gorgeous.
Last beauty buy?
An Elie Saab fragrance, they're my all-time favourite.
Beauty is?
Health is wealth, from the inside out!
Share this: