Debbie Cope's Purity Fragrance Brand
A resolve to take more care of herself has led an Auckland woman on a fragrant adventure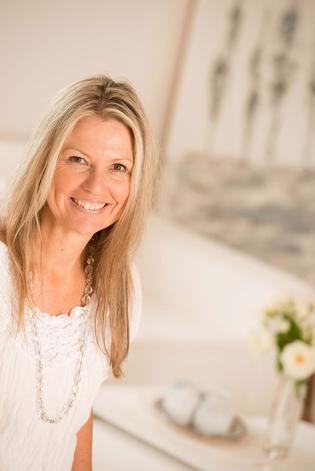 This month Debbie Cope is off to Italy with her husband Geoff, on a 30th anniversary trip. The much-anticipated celebration is very different from another trip the close couple took a few years back when she was struggling with grief after her mother died.
Looking back, that weekend on Waiheke proved to be a turning point. Geoff intuitively gave Debbie a self-care handbook which introduced her to aromatherapy and started her on a path that led to a new career.
"Purity is absolutely my passion," says Debbie of the natural fragrance company she later began. "Beautiful aroma really elevates you to somewhere else." Better yet, she says, if it comes without adding to the toxic load we are exposed to in our daily lives.
Making gradual changes in her own life has made a big difference to Debbie. "I love the advent of the new food and the green smoothie, it's almost like going back to the way our grandparents lived." She now does yoga, eats raw food and has become gluten-free and vegetarian. As for meditation: "I try to do that," she laughs.
The Coatesville mother is relaxed and real, rather than self-righteous, but she is on a mission. "I want to change the world on to natural products and fragrances."
Her own experiences and improved sense of wellbeing have convinced her this is the way to go, along with the response from other women. "Women, we give ourselves a hard time," says Debbie, who includes affirmation cards inside her pretty fragrance boxes. "It's nice to have a little message," she explains. "I want to uplift women."
Dabbling in aromatherapy was one of the things that lifted Debbie's own spirits. She also stopped using commercial cleaners, noticing family health improvements and began making her own fragrance spritzes, toilet sprays and laundry products. Shopping at a natural food store, she got talking to the woman behind the counter and said: "I can't find a lovely natural fragrance." Upon hearing that she made her own, she was told, "You should sell them."
"Why don't you?" asked her supportive and business-savvy husband.
So began the process of testing on friends, sorting trademarks and sourcing bottles. "Everything takes a lot longer than you think," says Debbie. She had the time, however, having just lost the agency of an architectural hardware firm she had run in New Zealand for 10 years and was looking for her next challenge.
At first she formulated alone before calling in a trained perfumer to better help her achieve what she wanted. That was a trio of scents, called Perfectly Me, My Moment and Happily Mine, made without ethanol or any synthetic fragrances or colours, as well as being paraben, phthalate and PEG-free.
This is rarer than you might think. Most mainstream fragrances have an alcohol base and commonly use synthetic fixatives. Even those that say they derive their fragrance from essential oils may not use only perfume derived wholly from plants. Debbie advises that consumers who want to ensure the real deal look out for the phrase "from natural essential oils". This avoids getting an "essential oil" that is a synthetic scent concoction with a petrochemical oil base. Her oils and a preservative are eco-certified and aside from natural dispersant, only water is added to the fragrant mix.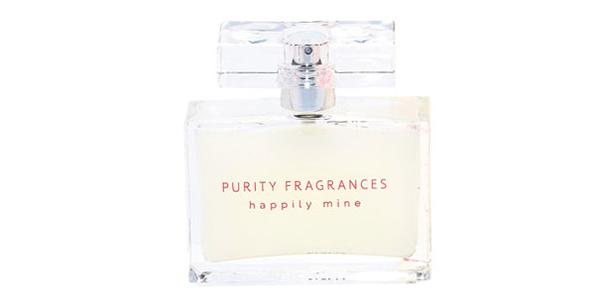 Although alcohol is often included in natural fragrances, Debbie choose to bypass this, despite its being plant-derived and available in organic versions. She considers alcohol too drying on the skin. Aesthetics are important to this holder of a design degree and are why she wanted an eau de toilette spray in pleasing packaging, rather than the roll-ons many natural fragrances are found in.
There are some compromises to be made with natural fragrances, however, because they lack the staying power of synthetics. Without clarifiers and anti-blocking agents, natural sediments can settle in the bottle, but Debbie says the ritual of a quick shake and spritz every few hours is part of the pleasure. "If I've been having a tough day and I spray it on it helps me — it makes me feel amazing."
Not so catching a whiff of some scents. "If I sit down next to a lady in a strong fragrance, I feel sick," says Debbie. It wasn't always the way, she admits. When her two sons, now aged 20 and 24, were young she worked Saturdays in a pharmacy and willingly doused herself. "I have the pigmentation round the neck to prove it," she jokes.
Synthetics offer the industry predictable pricing and consistency across almost endless ingredient combinations. Essential oils on the other hand are less complex and can vary between batches and depending on place of origin. This is something Debbie experienced first-hand when the launch of Happily Mine was delayed last year, because of formula inconsistencies, she wanted to minimise. "People want natural products, but it's like buying an organic apple, it won't be perfect."
Education guides change, says Debbie, who reckons her mother who cooked from the garden, was a nurse and into remedies, may have helped pave the way for her own openness to alternative approaches.
From presenting Purity at green expos and in health stores and pharmacies, Debbie has met many like-minded women searching for less stressful, more meaningful lives. "There's definitely been a shift," she observes. Many women have been turned off wearing a fragrance because it triggers headaches and allergies.
Potential customers like these exist worldwide, says Debbie, whose first steps to exporting have come with a deal to supply a big Australian health chain. She is keen to expand her range into body products and to make a men's fragrance. But first there is that trip to Italy to enjoy with her biggest supporter.

• Find out more at purityfragrances.co.nz
Share this:
More Beauty & Wellbeing / Wellbeing