A Definitive Guide To Men's Grooming In 2021
Award-winning hairstylist Michael Beel tells Ashleigh Cometti why it's time to re-think men's hair rules  
Saturday April 10, 2021
"It's 2021 — you can wear your hair any way you want," Michael Beel tells me during a recent interview in his local Wellington.  
"Let's say you have grey hair, you don't need a short, corporate haircut. I personally love it when people embrace their own natural texture," he says.  
"If you have curly hair, encourage that curl out with a little more length. If it's fine, keeping it short can give the illusion that it's thicker. Silvery grey hair can look great with a sharp haircut with a little more length on top to show off the tone." 
As the creative director of Buoy Salon & Spa in the capital's CBD, Michael has been making waves in New Zealand's hair industry for the last 22 years.  
His ongoing work as an ambassador for both L'Oreal Professionel and Dyson has seen him host media events, be the lead hairstylist on a multitude of advertising campaigns, and direct hair looks for runway shows, fashion editorials and beauty shoots.  
Even if the only rule is there are no rules, a few helpful guidelines may ease you out of a hair rut. Read on for Michael's top grooming tips to try now.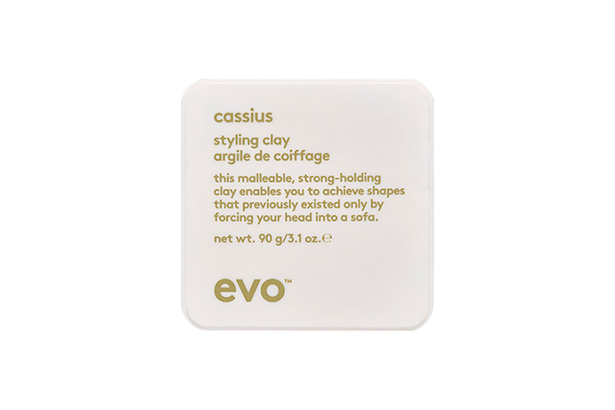 Evo Cassius, $38. Photo / Supplied

BUILD A LOW MAINTENANCE HAIRCARE ROUTINE  

The most simplistic haircare routine contains just two steps — shampoo and conditioner.  

Look out for moisturising formulations to help protect hair from sun and environmental damage, Michael says, adding that in the same way our skin ages, so too, does our hair.  

"As we age, hair starts to dry out. Keeping moisture levels up will help give hair more shine and make it look younger," Michael says.  

The frequency of washing your hair depends on your hair texture and what you've been doing during the day.  

"Hair that is super fine may need shampooing more than thick, curly hair as it can get oilier quicker," Michael says. "If you have done a sweaty workout session or have been outside doing dusty work it will need a daily shampoo." 

READ: Hair Stylist Michael Beel's NZ Fashion Week Grooming Routine 

If you can stretch your routine to three products, consider adding in a styling product tailored to your hair type and the effect you're after.  

While we're all for multi-purpose and multi-functional products, Michael warns against using 2-in-1 hair products. "I'm personally not a fan," he says. "Shampoo helps strip the dirt, oil and grime away, and then the conditioner goes in and adds the nutrients, and helps shut the cuticle down to add more shine."  

Unless it's an absolute hair emergency, or you're tight on room in the bottom of your gym bag, Michael says to stick to separate shampoo and conditioner.  

HOW TO CARE FOR THINNING HAIR  

"A good, blunt haircut with not too much texture cut into it will give the illusion that it's a little thicker," Michael says of thinning hair, adding that keeping the sides shorter and the top a little longer will help as well.  

Michael recommends avoiding hair products that are too "wet" or induce shine like a gel or wax, as these can clump fine hair together and show off more of the scalp.  

Look for dry-based products like a clay paste or dry texturising spray instead, such as Evo Cassius, $38, a styling clay which offers strong yet malleable hold to hair.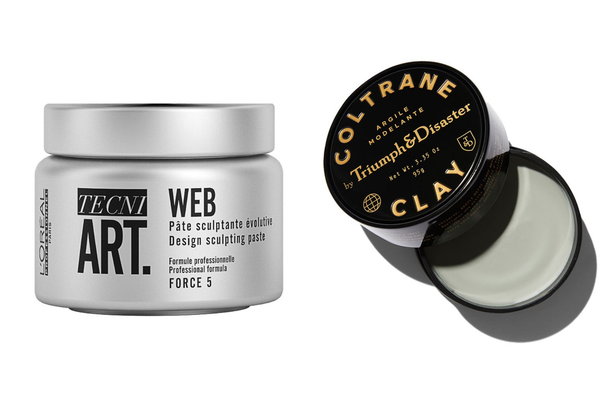 Left to right: L'Oreal Professionel Tecni.ART Web, $30; Triumph & Disaster Coltrane Clay, $45. Photos / Supplied

MAKING THE CUT  

How often you book in for a haircut depends on a number of factors, Michael explains.  

"If you're in a more corporate position and you need to look a little more groomed, visiting your hairdresser or barber every three to four weeks isn't out of the question," he says.  

"But if you're in a role that doesn't require a conference room and like your hair longer and softer, then booking an appointment every six to eight weeks would be a good idea."  

READ: Test Drive: Is The New $749 Dyson Hair Straightener Worth It? 

Before you sit in the barber's chair, consider your parting or cowlick as this can impact the types of cuts that'll suit your hair best.  

"Wherever your hair parts naturally, that's where it's going to sit — unless you use a lot of product to try and force it into another place," Michael says.  

Not sure where your parting sits? Try Michael's trick: "Pick the spot to start the parting by looking at where the outside corner of the eye is, and draw an imaginary straight line up to the hairline. Start your parting there."  

Cowlicks can also cause a little frustration if it's a flatter, more groomed look you're after, Michael says. "You may need to go with something that offers slightly more texture," he explains.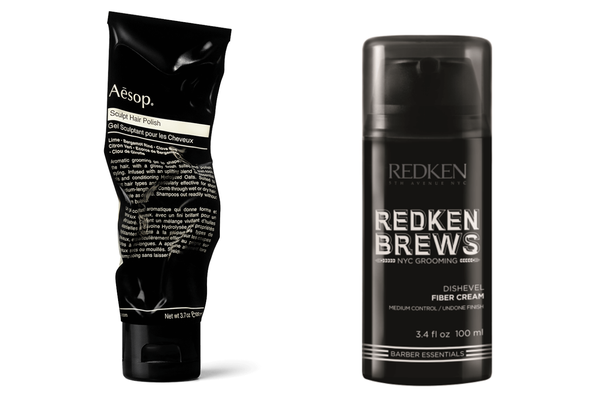 Left to right: Aesop Sculpt Hair Polish, $43; Redken Brews Dishevel Fiber Cream, $36. Photos / Supplied

STYLING KNOW-HOW  

The old adage: "Less is more" applies here — Michael says a broad bean-sized amount of product is the general rule of thumb for most styling products.  

With myriad products available, from pomades and clays to gels and creams, it can be difficult deciding which one is right for you.  

Michael recommends pomades and wax-based products such as L'Oreal Professionel Tecni.ART Web, $30, if you're after a high-shine finish, while clays tend to create a drier, more lived-in, mattified look. Viva loves Triumph & Disaster Coltrane Clay, $45.  

On the other end of the spectrum, gels give stronger hold when left to dry in wet hair, like Aesop Sculpt Hair Polish, $43, while creams are softer and tend to be more readily absorbed into the hair, giving a more natural look. Try Redken Brews Dishevel Fiber Cream, $36.  

It's not always necessary to wash your styling product out before bed. But if it's dirty or has a lot of product in it, it might pay to shampoo it out before hitting the pillow, Michael says. For the sake of your scalp and pores, as well as your pillowcase and laundry.  

STOCKISTS: Aesop from Aesop signature stores, selected department store counters and Aesop.com; Evo, L'Oreal Professionel and Redken from selected salons and online stockists, including Themarket.com; Triumph & Disaster from selected department stores, independent retailers or online at Triumphanddisaster.com.  
Share this: