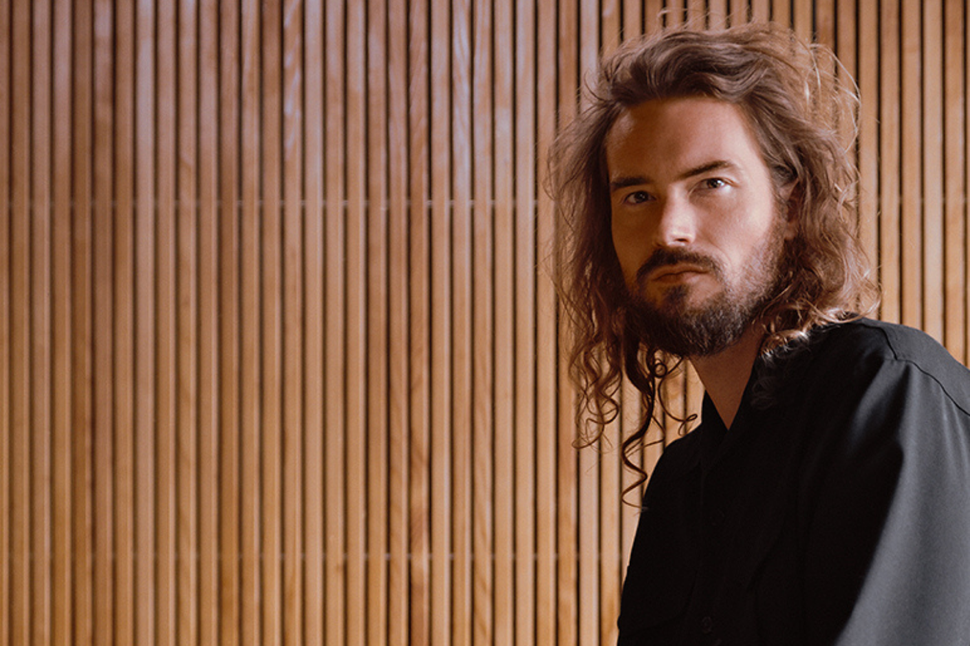 Meet The Nose Behind Aesop's Unexpected New Rose Fragrance
French perfumer Barnabe Fillion talks to Ash Cometti about the arrival of Rozu, a new fragrance inspired by the life and work of designer Charlotte Perriand
Tuesday Sept. 22, 2020
Barnabe is someone who those in the fragrance industry refer to fondly as a "nose".
His finely honed sense of smell can sniff out the difference between sub-par and quality ingredients and his knack for creating complex, nuanced scents has seen him collaborate with some of the most exclusive fragrance houses in the world, including Aesop.
READ: This Cult Australian Beauty Brand Remains A Skincare Phenomenon
Barnabe's relationship with the brand spans almost a decade, with the French perfumer-creator having collaborated with Aesop on much of its fragrance portfolio, including unisex scent Marrakech Intense in 2012, Hwyl in 2017, and three Aromatique Room Sprays.
This year, Barnabe pushed the limits of perfumery once again in the creation of Aesop's 2020 fragrance launch of Rozu, an unexpected, rose-inspired scent which underpins the life and work of modernist design visionary Charlotte Perriand.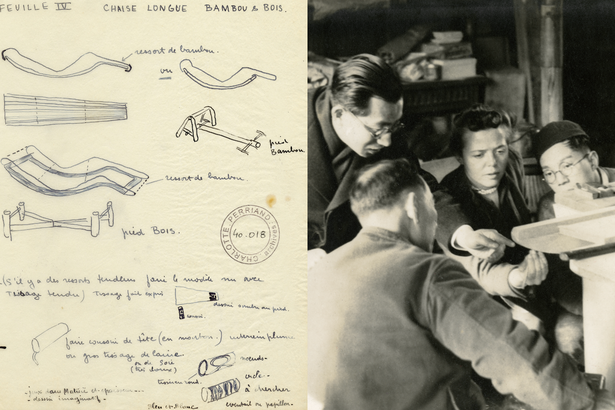 Left: Charlotte's sketches pulled from the archives. Right: pioneer and Rozu muse, Charlotte Perriand. Photo / Supplied

Charlotte was chosen by the brand for her pioneering spirit and vibrant personality, and Barnabe says he's a long-time admirer. "In both personal and professional realms, she strode with confidence and cheerful audacity, tempered by a fluid sensibility and influenced by her extensive travels — particularly throughout Japan and Southeast Asia," he says.

Two years ago, Barnabe learned the Keiji Rose Farm in Japan was creating a rose in Charlotte's honour, which provided the jump-off point for a new fragrance. He drew "inspiration from the rose to create a complex fragrance that would pay homage to the many facets of Charlotte's life and personality".

His craft-orientated method always begins with one hero ingredient. "Once I get fascinated by an ingredient, or an angle on a certain ingredient, the whole story appears."

It's the sweet spot between innovation and tradition that excites Barnabe most about his craft. As much as he enjoys spending time in the laboratory, working with botanical extracts, blending them in unexpected ways, his passion for travel and scouring the globe for the finest quality botanical extracts is a key element of his fragrance composition process.

But if you think you know what rose-scented perfumes smell like, think again. Rozu is unlike any other and Barnabe says it was important to him to push the boundaries of what was possible in an otherwise stereotyped category.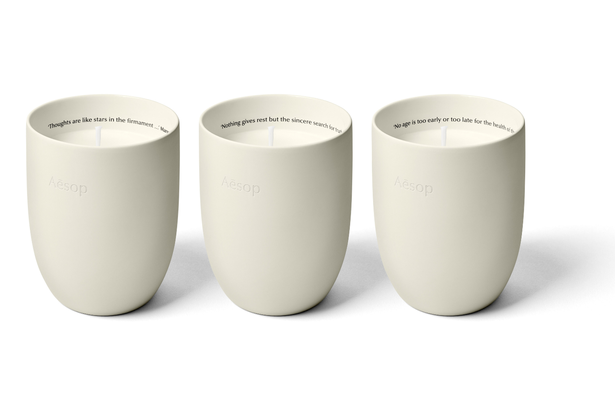 Aesop's three new candles act as an extension of its ever-popular Scented Home range. Photo / Supplied

"In the same way that our muse, Charlotte Perriand, challenged expectations of her gender, we wanted to create an unconventional rose fragrance with appeal unconfined by pre-existing conceptions," he says.

READ: Throwback To Aesop's Auckland Opening

What ensued was extensive research into the life of the designer, with Barnabe working closely with the Perriand family during the development of Rozu. "Every facet of Rozu embodies an olfactory link to Perriand's life and work," says Barnabe.

"Heady opening notes allude to the Wabara garden rose created in her honour. In tandem, fresh, vibrant shiso references Perriand's enduring affection for Japan, and the bracing alpine environments she explored at every opportunity. A heart of complementary florals, spices and guaiacwood speaks to her tenderness and her vivacious, nonconformist character. Deep, powdery base notes of vetiver extract, patchouli and myrrh allude to the men's colognes she customarily wore."

In addition to its launch of Rozu, Aesop has expanded its range of home fragrance with three new Aromatique Candles — Aganice, Callippus and Ptolemy, which are inspired by astronomy and navigation.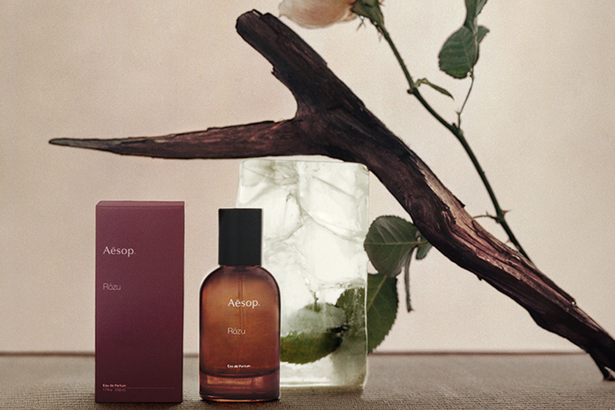 It was important to Barnabe for the fragrance to offer an olfactory link to every facet of the design visionary's life. Photo / Supplied

"The overarching concept began with the notion of 'candles as stars'. This soon evolved, becoming a wider appreciation of the scientific study of the universe and the fact that stars have primordial, cross-cultural significance," says Barnabe, who was the key collaborator on the project.

READ: A-Z Of International Cruelty-Free Brands To Add To Your Beauty Regime

Each candle was named after an ancient astronomer: Aganice, the first female astronomer of Ancient Greece; Callippus, a Greek astronomer and mathematician; and Claudius Ptolemy, a mathematician, astrologer, geographer and astronomer hailing from Egypt.

Lovers of verdant smoky notes will appreciate the homey blend of cypress, cedar and vetiver in Ptolemy; bright, floral mimosa is brought to life with warm spicy notes of cardamom and tobacco in Aganice; and resinous frankincense and earthy vetiver categorises Callippus.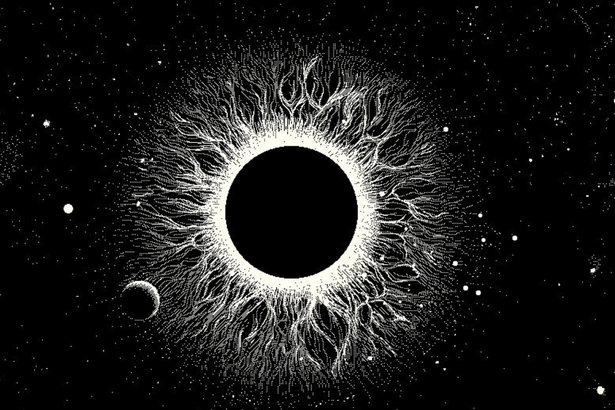 An example of the custom packaging designed by Paris-based artist Mattis Dovier. Photo / Supplied

Each candle is presented in a simple alabaster ceramic vessel, which can be reused once the candle has burned down. The packaging is also significant — the candles are housed in monochrome packaging emblazoned with brutalist illustrations by Paris-based artist Mattis Dovier, whose work reimagines the traditional art form of lithography, using pixel art and 8-bit animation.

Aesop Rozu 50ml eau de parfum, $250, and Aesop Aromatique Candles, $160 each, are available from Aesop signature stores, selected department store counters and Aesop.com from October 5.
Share this: