DIY Beauty Gadgets
Janetta Mackay plugs into the wave of gadgetry available for at-home use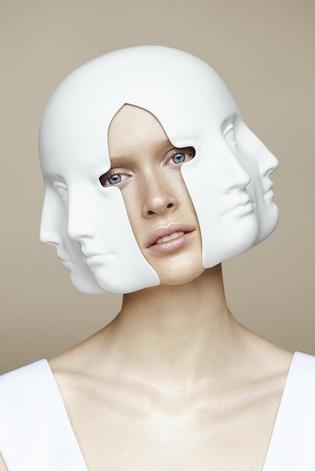 1. BaByliss Homelight Connected IPL Hair Removal $899
This device coaches its users (via Bluetooth connection, which syncs with a phone app), through questions commonly asked in clinics before IPL is undertaken. Risk factors such as sun exposure or recent microdermabrasion are flagged and treatment recorded, with the option of personalising options for different areas or setting up repeat reminders.
With a long-life bulb and a 3cm surface area, hair can be zapped using continuous or flash mode intense pulse light on larger areas, or to target more precisely, with a sensitive filter. Like the BaByliss compact ($399), it has an integrated optical UV-filter and a skin contact sensor. From Harvey Norman stores.
2. NuFace Trinity Facial Toning Device, $518, and ELE attachment $236
Developed by an American celebrity beauty therapist for her clients to maintain the effect of a lifting facial at home, NuFace is used with a cooling gel to help conduct its low-level micro-current. You get a slight tingle and it stimulates circulation and muscles. Dubbed the 5-Minute Facial Lift, it sells especially well in Korea and China for facial contouring.
You're meant to use it two to five times a week because, as with exercising, muscles need regular coaxing into shape. The separate, two-pronged ELE attachment is for precision use around the lips and eyes and there's also a so-called Wrinkle Reducer Attachment ($236 each) which is an infra-red LED head aimed at fine lines and wrinkles. Visit Meccabeauty.co.nz
READ: Why Machines Are The Latest Beauty Trend to Know
3. Remington i-Light Pro+ Face & Body IPL Hair Removal System $899
A top-of-the-line device for at-home use, with a good range of modes and an integrated skin-tone sensor and audible feedback. The Remington has an infinity bulb and doesn't need recharging because it can plug into mains power. It also has a forced air-cooling system with cool-down function. Like the BaByliss, with repeat treatments, it is said to deliver 90 per cent plus hair reduction. From Harvey Norman, or for other stockists, ph 0800 736776.

4. Cutisonic Face Cleansing Brush and Makeup Applicator $125
A 2-in-1 sonic cleanser that can double as a way to apply liquid makeup formulas. Rather than rub skin with rotating brush bristles, it has a soft silicone head, cleverly combining the sonic sensation with the silicone cleansing method usually seen in pads used manually. The other big pluses, especially for travel, are that this new cutie is small, washable and rechargeable via USB. From selected pharmacies, stockists ph 0508 734 466.
5. Synergie Rejuvaderm Home Roller $129
This micro-needle roller is designed to infuse cosmeceutical skincare by creating 0.25mm surface micro-channels. Its fine, shallow, polymerised needles are said to be more comfortable than metal rollers. From the Skin Institute, visit Skininstitute.co.nz
Share this:
More Beauty & Wellbeing / Trends