Donna McCort's balancing act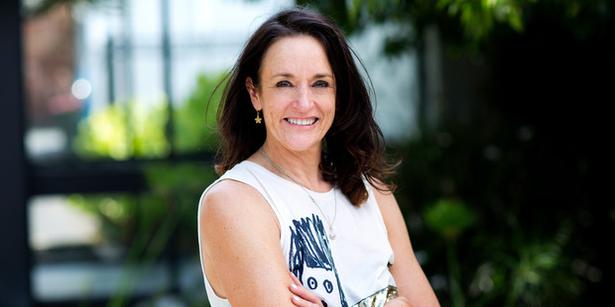 Friday Feb. 6, 2015
Donna McCort has long realised the importance of exercise in her life. The Creative Director of branding agency Dow Design, Donna studied physical education at Otago University before retraining in design.
"Exercise came first, art second."
Art may be the primary force in her life now but she still makes sure she has time for her first love. She works "8.30am-6ish" at Dow ("a typical day is really piecemeal, with lots of spontaneous interruptions and demands, which can get hard to adjust to. Lots of opportunity to manage stress.") and still finds the time to teach four classes a week at Les Mills, where she's a group fitness instructor.
"I do Body Pump (weights) and RPM (cycling). I like the combination of toning with cardio."

The best moments in my work life are when: Our work makes a significant difference to people's business. Some of my favourites are Columbine, Simply Squeezed and Hellers. All really lovely people making great products, and our brand design has helped more people appreciate their stuff.
I am a gym bunny. I do six classes a week, and have one rest day. And at Christmas I started doing yoga at home by myself. I don't know why it took me so long to get into it. I am finally in the moment. Adrienne, from Austin, Texas, takes me through 20 or 30 minutes and she is just lovely.
Words to live by: I saw a great documentary on Anna Wintour, long before The September Issuecame out, and she said something along the lines of, it's not helpful for her to be unsure. I try to remember that when I'm feeling unsure.
My food philosophy is to try and eat mindfully. Listen to your body. It will tell you what food it wants and when it wants it. It may be a pie or an icecream, but that's okay. I don't believe in diets, fasts or detoxes. I think you have to find a way to eat for life, not in short term, unusual regimes.
My pet theory is: If it's homemade it's okay. I really love sweet things so I just try to avoid the packet stuff.
My guilty secret is that: I buy all my food from Ripe. I live alone and I tell myself it's cheaper than buying groceries and throwing half of them out. Plus I love their cooking and plus I hate my cooking.
One of my favourite things is: Arano orange juice. I drink a LOT of it.
I recently discovered: Charlotte Tilbury's makeup. I love it. Especially the Feline Flick eyeliner.
I get a high from: Leading people through a class at Les Mills. It's a very feel-good thing to help them in some way enjoy a workout, to share the love with them.
My stress management tool is: Exercise. And thinking that it's not what happens to you that's important. It's what you think about what happens to you that is.
I think a big part of being a designer is: Making judgments, which can make us very judgmental people.
The keys to a work-life balance are to: Remember to prioritise your needs. Know what you need to function happily and make those things a priority. When you are happier you will do better work.
I'm happiest when: Having breakfast on my patio, looking at the sea, readingVogue, with my dog.
Share this:
More Beauty & Wellbeing / Wellbeing